The Bay at Nice
David Hare
Menier Chocolate Factory
–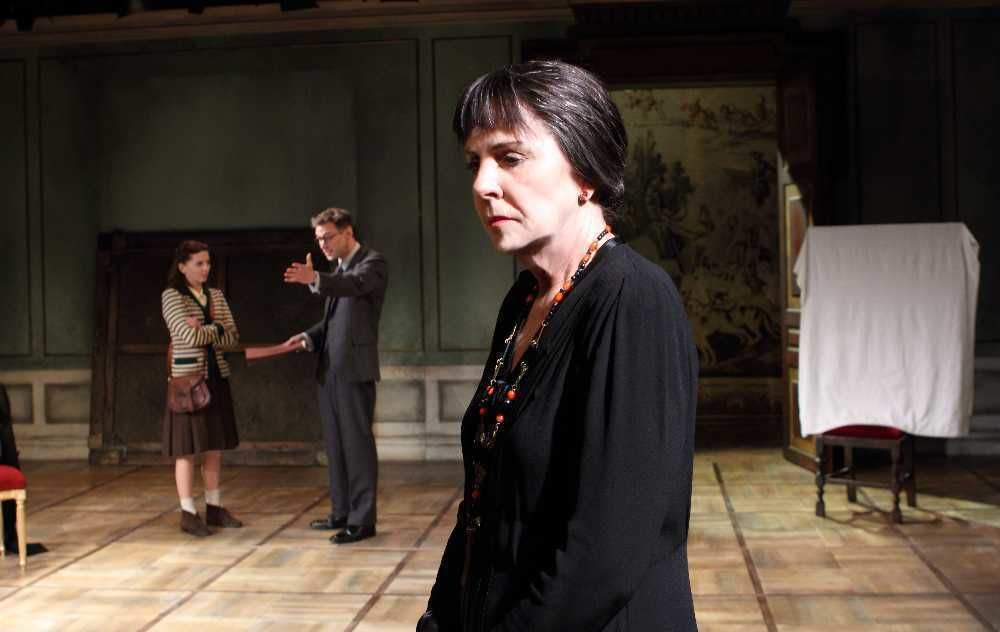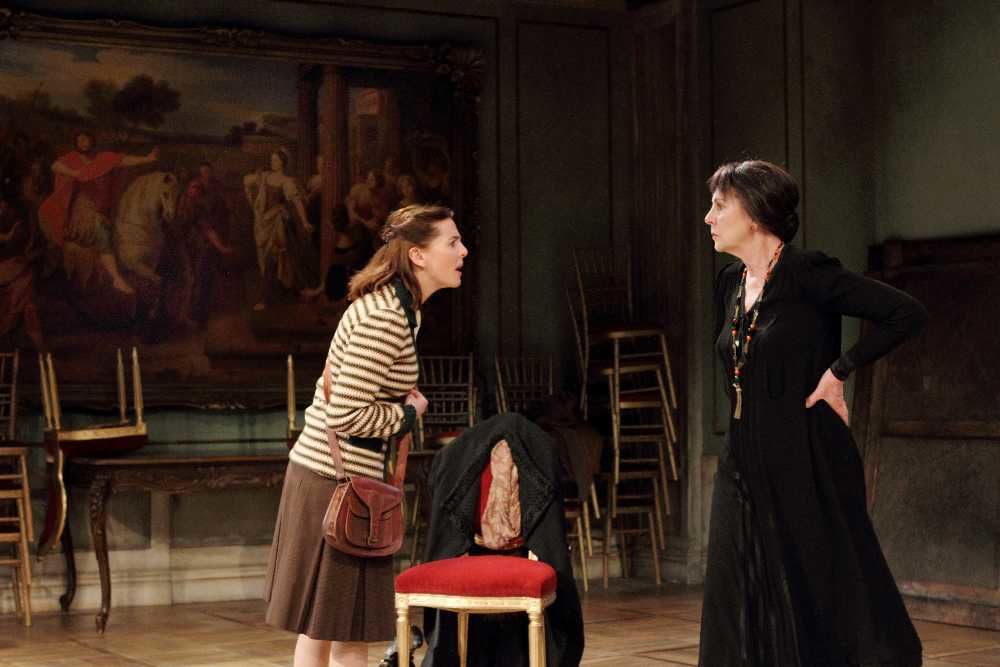 The Menier Chocolate Factory continues to punch far above its weight, commissioning Sir Richard Eyre to direct the first London revival of this small-scale play by his fellow knight Sir David Hare, which originally opened at the National in 1986.
The initial premise is intriguing. In the mid-1950s, a Russian aristocrat has bequeathed to the Hermitage in Leningrad (St Petersburg) a painting that he claims should be attributed to Matisse.
The regimented wonders of Soviet science can only go so far in proving authenticity, while the museum's experts are also divided as to whether what looks like an incomplete painting of The Bay at Nice is genuine.
Art is only one strand of a play that packs much discussion into a 75-minute running time. Although it is not addressed directly, the performance of the Soviet regime is strongly and unfavourably contrasted with life in the Western world.
This is primarily because, half a century before, the evening's domineering central figure Valentina, played with wry humour by Penelope Wilton, spent her youth gadding about Paris with Bohemians, even studying in an atelier run by Henri Matisse himself.
However, the central argument (very literally) takes place between Valentina and her daughter Ophelia Lovibond's Sofia. The latter, a mother of eight-year-old twins, has fallen out of love with both her husband and the Party and seeks escape.
Her grossly inadequate replacement for a powerful if intractable and dull husband is a much older, Chekhovian loser. David Rintoul catches exactly the right tone as Peter, a divorced man in love but unable to take the kind of decisive action needed to start building any sort of worthwhile future for the mismatched couple.
The play centres on the highly opinionated and forceful Valentina, allowing Penelope Wilton to show great versatility. In addition to providing decisive artistic guidance to an assistant curator played by Martin Hutson, the freethinker offers trenchant thoughts to her daughter on the best way to survive under the Soviet regime.
However, the real strength of the performance lies in the way in which the actress subtly allows audience members to see the inconsistencies and underlying doubts in almost every argument that she presents to support the case.
The Bay at Nice might well work best as half of an evening's entertainment, coming across as something more like the theatrical equivalent of a novella rather than a full-scale novel. Nevertheless, given these limitations and accepting that the repressive Soviet regime is now becoming part of relatively distant history, it justifies this revival, particularly as a star vehicle for Penelope Wilton.
Reviewer: Philip Fisher