The Belle's Stratagem
Hannah Cowley
Red Bull Theater
–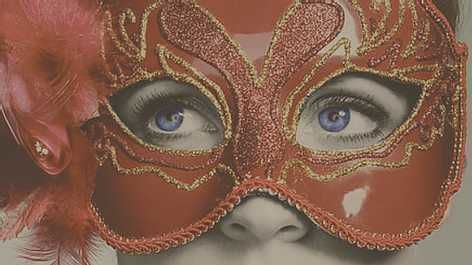 Continuing its splendid online programme, the latest offering from New York's Red Bull Theater once again highlights one of those rarities, a comedy from long ago written by a woman.
Hannah Cowley, a contemporary of Richard Brinsley Sheridan, penned The Belle's Stratagem in 1780 but it stands up well to the test of time in this lively and live Zoom revival, featuring a home-bound cast of 12 directed by Gaye Taylor Upchurch.
Following in the footsteps of Farquharson's The Beaux' Stratagem as well as Goldsmith and Sheridan, the plot centres on love and lust, wooing and marriage, not to mention the financial considerations that so often accompanied each and every one of these concerns for any aspiring young man of leisure.
The Belle of the title is Lilli Cooper's Letitia Hardy, recently engaged to Doricourt played by Santino Fontana. Having not met her affianced since childhood, the lady is dissatisfied with her worldly betrothed's lack of passion, which she decides to rekindle. However, the stratagem that Miss Hardy devises to hook her beau comes into the category of very high risk.
Indeed, it is not giving too much away to suggest that for much of the 2¼-hour running time, there is every chance that it will backfire to the discomfort and distress of all concerned.
Widening our view of society are jealous Sir George Touchwood and his touchingly innocent wife Lady Frances, respectively played by Chauncy Thomas and Jasmine Bachelor and seemingly closely modelled on the central characters in Wycherley's The Country Wife.
In addition to providing amusement, their relationship elicits an excellent feminist speech about the qualities required to be "a fine lady" from Heather Alicia Simms playing coquettish widow Mrs Racket.
One of the great highlights of the evening is the pivotal scene immediately after the interval in which many of the leading players come together for a masquerade. This threatens to break marriages, engagements and maybe even heads. Leading the way is the rakish scoundrel Courtall, portrayed by Mark Bedard but most of the other leading characters are in attendance—in disguise.
The Belle's Stratagem is liberally littered with acute social observations as well as witty aphorisms, ensuring that it is a constant delight.
While Zoom is hardly the best medium for 18th-century comedies and modern American accents feel out of place in Georgian London, yet again Red Bull has found a cracking play to revive. Readers are therefore encouraged to find time to enjoy the strictly limited run of a comedy that is both highly inventive and very funny.
While all of Red Bull's worthy online productions are offered free of charge, in order to fund them and keep the company running into the future, viewers are encouraged to make suitably generous donations.
Reviewer: Philip Fisher