The Best Of Friends
Music, book and lyrics by Nick Fogarty
From the Fog
Landor Theatre
–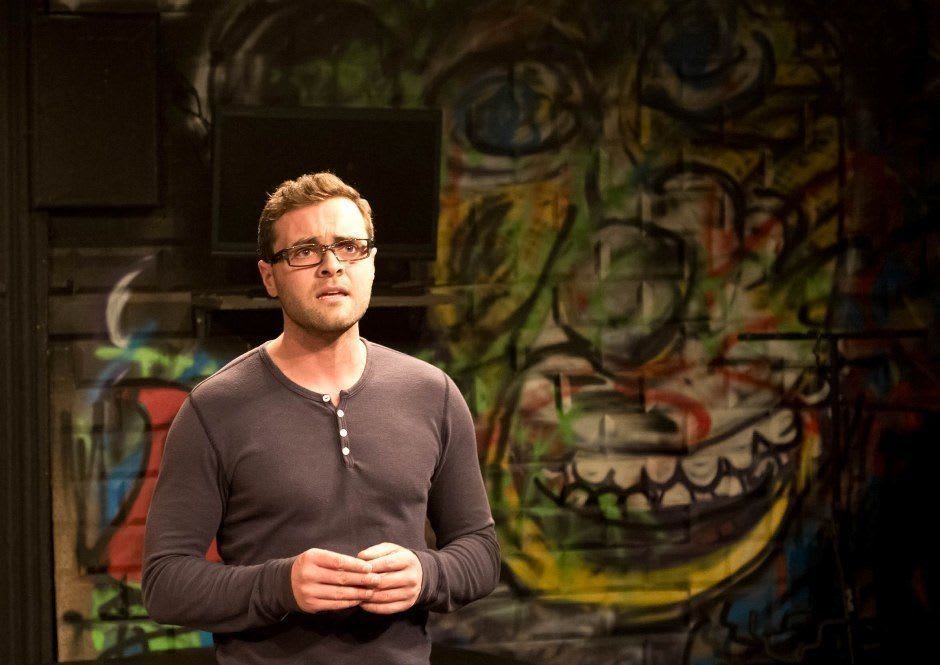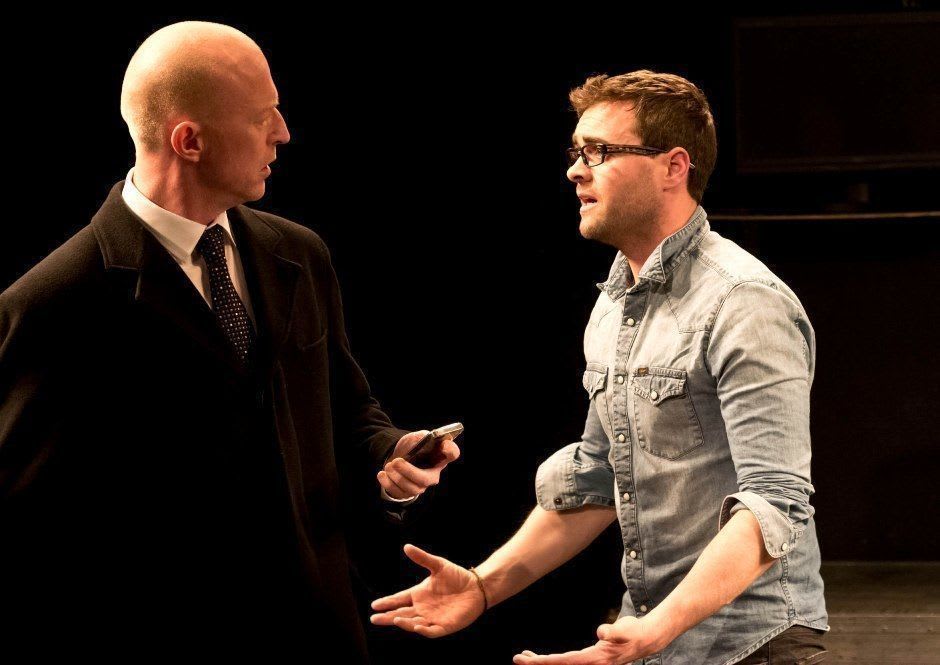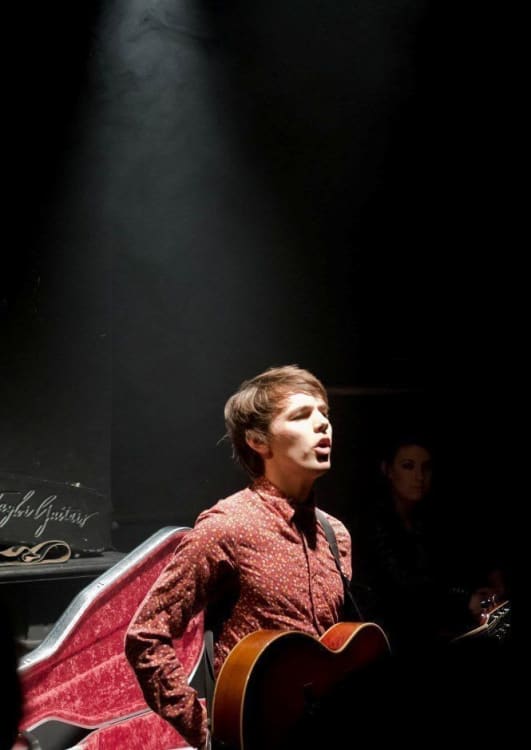 The Best Of Friends was due to open last year in London West End's Arts Theatre under the title of The Golden Voice, but the show never made it thanks to the doings of the show's allegedly fraudulent producer Rob Hewitt, now arrested and bailed.
Instead, cut down by some margin, the show comes to Clapham's Landor Theatre; although a tiny venue, it is to musical theatre what the Tower of London is to the Crown Jewels.
I fear though even under artistic director Rob McWhir's experienced direction this musical cannot be made to sparkle—at least not yet.
It tells the story of band members Mike Chariot and Jim Ryan, firm friends until Mike strikes out on his own and wins television's premier talent singing contest Face and Voice as a solo artist.
As Mike's TV fame develops, he is quick to discard both best friend Jim and girlfriend Natalie who is, unbeknownst to him, pregnant. Eventually realising he has been nothing more than a pawn in the TV / record producers' games, Mike vanishes abroad in a bid to rediscover himself.
Twenty years later, Mike is back from his self-imposed exile, but the club where he and Jim played as youths is now a lock-up for bad boy Jim's knocked-off goods and up for sale. In hock to Jim, Mike sets up the venue as a nursery for developing musical artists.
One of Mike's protégés is young busker Taylor. With his first record a success, his fame is about to be cemented by a television documentary ahead of which his mother Natalie feels forced to reveal the identity of Taylor's father.
Derivative? Predictable? Unoriginal? The Best Of Friends gets the hat trick. Had the show bucket-loads of fabulous songs, strongly profiled characters or a book that bristled with insight, it could be forgiven any and or all of these deficiencies, but it has none of the above.
The songs, uncertainly lying between musical theatre and straight pop numbers, largely confirm what we already know and do little to advance the plot.
Both lyrics and book are burdened with back–to–back clichés and the cast have to deliver some toe curling rhymes—borstall/awful/lawful—it was hardly a surprise that no song received a clap until duet "Alone For My Sins" in the second act, incidentally the best song in the show.
Nick Fogarty is a much better composer than book writer or lyricist and, whilst I wouldn't be so harsh as to say 'don't give up the day job', his work is not yet over.
It has taken Fogarty eight years to get the show thus far and in my view to fulfil the show's potential he needs to find some collaborators to do the word work whilst he concentrates on the notes.
The show is carried by Aiden O'Neill who plays Mike Chariot. He has charisma and stage presence and he and Rosie Glossop in the role of Natalie have the strongest and most interesting voices.
Newly graduated young Alex James Ellison needs to exude some confidence for a more convincing portrayal of Taylor and Fogarty, who has taken the role of villain Jim Ryan, needs to watch his characterisations. Wringing his hands Scrooge–like as Jim envisions a licence to make money, he goes a caricature too far.
For me The Best Of Friends is still a work in progress and on these terms it is worth a visit. I hope it will have a further stage of development and if it does, I look forward to seeing it again.
Reviewer: Sandra Giorgetti