The Big Bite-Size Breakfast Menu 1
Various
Pleasance Dome
–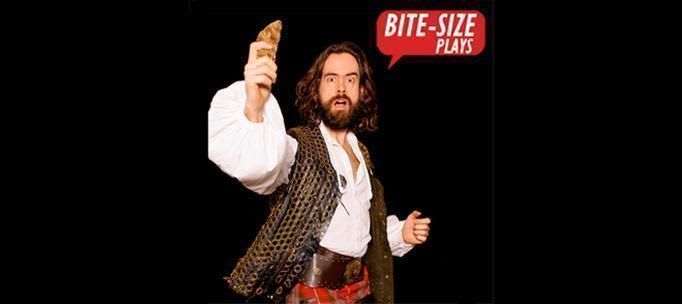 The Big Bite-Size Breakfast has become a much-loved Edinburgh institution. The first programme for 2014 contains a bumper six play selection.
Mothra vs The Casting Director by David Bar Katz
The opening play sees Miles Mlambo's Mothra, a wimpy giant moth, ineffectually auditioning for a Hollywood tough-guy role.
It is mildly amusing until a great pay-off.
I Thought I Liked Girls by Nicole Pandolfo
I Thought I Liked Girls features Annie Jackson as a girl forced to tell her angry parents about perverted sexuality.
In a great twist, Bill Knowelden and Becky Moult are forced to come to terms with the fact that their decent lesbian daughter is in fact straight and, worse, she is about to marry a nice, rich doctor.
Violins by Jonathan Kravetz
Violins is a slight solo about a man played by Steve Chusak who argues with his inner self having given up his violin to become a pharmacist.
Bursting by Lisa Holdsworth
This is a fine little playlet in which a self-effacing pair (Bill Knowelden and Becky Moult) get locked in a large chain store and begin to discuss sexual foibles.
Despite his marriage and mutual reticence there is a change for happy ever after at the end of a touching few minutes.
Candy Likes Your Status by Matt Henderson
The pick of this set features a couple of American grad girls texting each other about work, boys and leaving the parental home.
The dialogue is sharp and poignant, helped by excellent performances from Tegan Hitchens and Annie Jackson.
A Great War by Peter Kerry and James Quinn
The final playlet is a spoof TV news programme from Britannia Steam News during which the anchor pairing speak in Received Pronunciation about events between 1914 and 1918.
They introduce all of the highlights, sometimes getting dangerously close to questionable taste. The announcements are broken by contributions from reporters in the field and even a tongue-in-cheek contemporary advert.
Reviewer: Philip Fisher