The Big Bite-Sized Breakfast Menu 3
Various
Pleasance Dome
–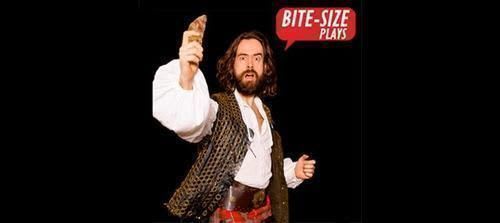 Intertwining Monologues by Steven Hopley
The first piece in this programme is a short metatheatrical satire that is witty and perfect fare for a city currently steeped in performance.
Answer Man by Joel Jones
What should be a witty light comedy becomes far more.
Annie Jackson plays a dumped woman trying to drown her sorrows. However, her barroom companion is Bill Knowelden's Answer Man.

Not only is this smug man omniscient but he sings a pleasant ditty in response to every insignificant question that she inadvertently asks.
This play is increasingly funny and also asks some quite deep philosophical questions.
Cake on a Plate by Gina Schien
Becky Moult plays a Scottish Schoolmarm who has to deal with an unruly class more interested in sex than literature.
This witty solo play is reminiscent of Joyce Grenfell, if anyone remembers her "George, Don't Do That" monologues?
Mandate by Kelly Younger
Bill Knowelden and Miles Mlambo play a couple of fathers meeting and seeking companionship. The reversal of societal norms has its moments.
Big Fish, Little Fish by Joel Jones
The final drama is a spoof on those hard boiled movies based on private detective novels by the likes of Dashiell Hammett.
It is extremely funny featuring Steve Chusak as Dick, the dick, Tegen Hitchens playing a fatal femme fatale. Bill Knowelden excels as the Saxophonist, with Annie Jackson in support.

Thanks to the efforts of director Nick Brice, the script and performers combine to provide a superb ending to the 2014 series.
Reviewer: Philip Fisher