The Big Bite-Sized Breakfast Menu 2
Tom Smith, Eric Henry Sanders, Kelly Younger, Alex Broun and Julian Kaufman
Pleasance Dome
–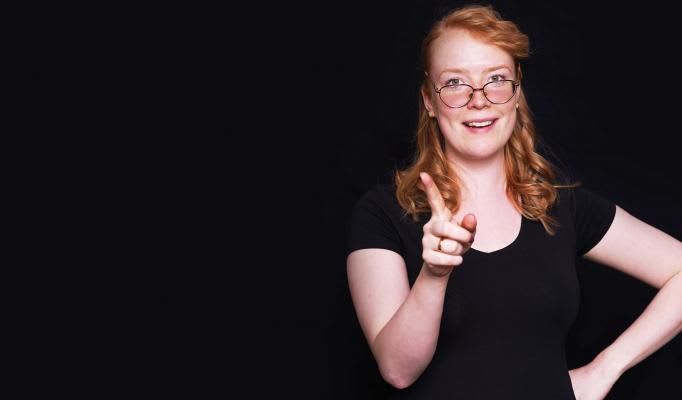 You Choose by Tom Smith
You Choose is a comedy for our times, allowing the audience to choose the actions of each of the three protagonists at crucial moments in the short script.
The set-up sees two friends meeting in a restaurant. After Annie Harris's Amy reveals that she is dating Javier Raserto as barrista, Raul, the fun starts.
Dan Greet playing her friend Tim also wishes to reveal a secret chosen by a rather salacious audience. That leads into retaliation from Amy and Raul's turn in a novel and witty piece.
Don't Push the Red Button by Eric Henry Sanders
The title of this one says it all. A guard and a pushy punter enter into intelligent, philosophical debate about the consequences of pushing a mysterious red button.
Let's Get Physical by Kelly Younger
Greet, who plays man having his annual physical, is surprised when Cassandra Hodges as the doctor's assistant is his latest date.
His shock is nothing compared to that of Owen Bleach's jealous doctor, who makes life hard, in doing so generating considerable humour.
Somewhere Between the Sea and the Sky by Alex Broun
This is a slow burner that rewards patience. It features Rasero as a Portuguese composer who dreams of having his latest piece played by the best and most beautiful violinist in the world, Miss Hodges.
This comes to pass but that gives him sleepless nights due to an existing relationship with Katrina Holloway as his girlfriend.
The composer's indecision is totally credible and should ring true with many audience members.
Metal Musik by Julian Kaufman
Three male members of a German electric pop band relive the past and the most innocent learns more about their virtual lives than he might have wished for in a gently funny playlet with a good underlying concept that has nowhere to develop.
Reviewer: Philip Fisher