The Blinding Light
Howard Brenton
Jermyn Street Theatre
–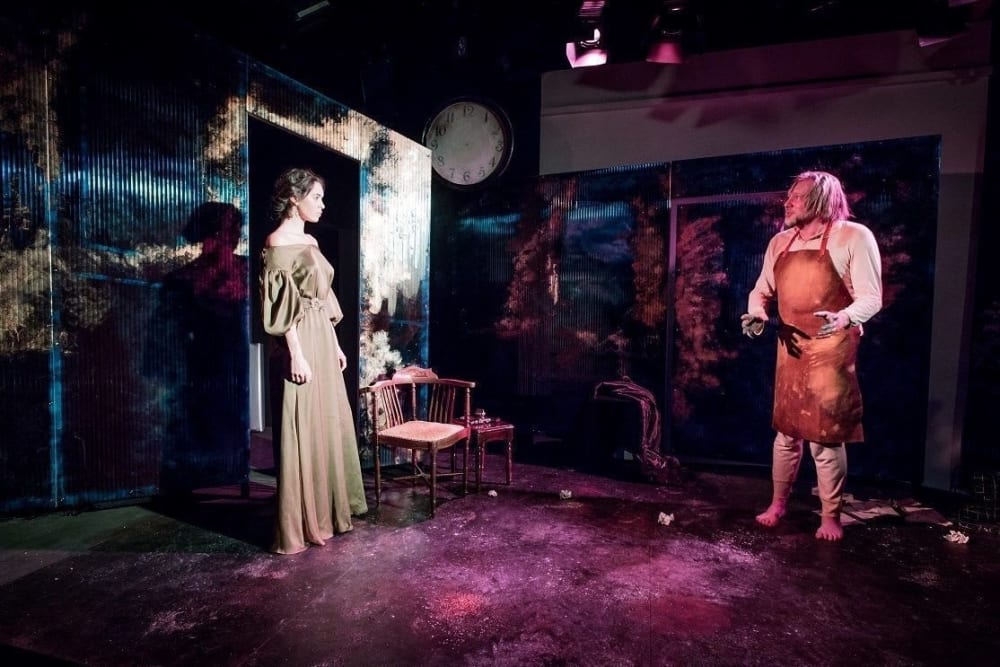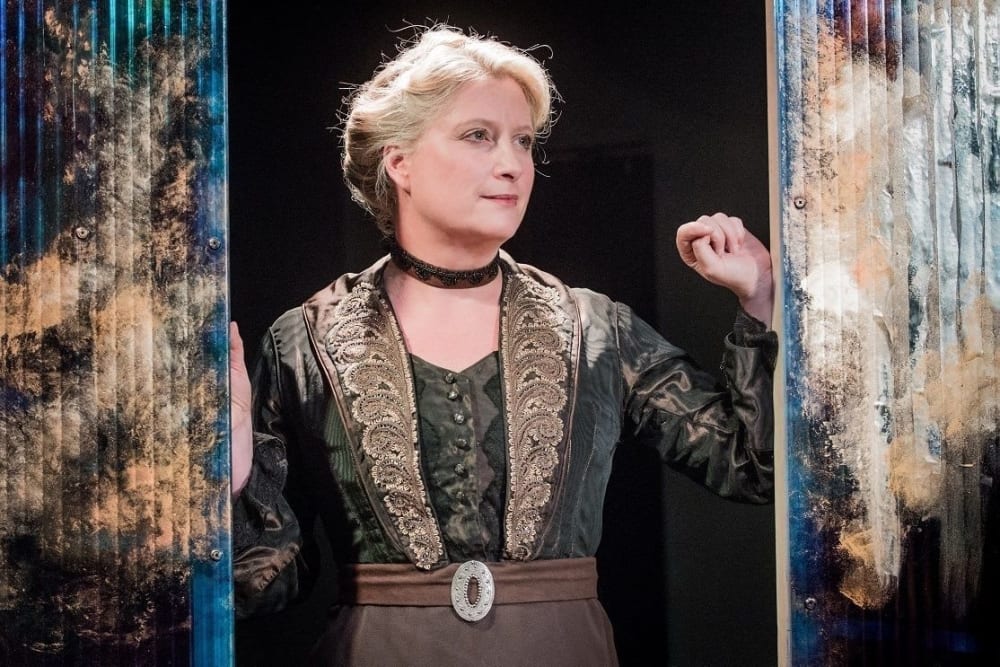 Jermyn Street's new Artistic Director Tom Littler can be proud of persuading Howard Brenton to write the inaugural play for his tenure.
Like the later works of its subject, August Strindberg, this biographical play operates somewhere on the borders of consciousness, frequently veering towards the depiction of madness.
Indeed, it is rarely clear which of the scenes that Jasper Britton's Strindberg shares with three women and one schizophrenic alter ego are real and which take place in his mind.
We first meet him in the shabby, paint-spattered garret of a fin de siècle Parisian hotel, charming Laura Morgan's chambermaid in an effort to persuade her to conceal his activities in the bathroom. This might sound like the stuff of farce but even Feydeau did not cast his characters as alchemists on the brink of turning base metal into gold.
The procession continues with the arrival of Susannah Harker playing his first wife Siri. The couple exchange considerable volumes of information about their love, marriage, three children and her efforts to portray arguably his greatest creation, Miss Julie.
She is succeeded by the arrival of Gala Gordon as flighty Frida, wife number two. Their story is the classic tale of arty types trading an ageing partner for a younger, sexier model. This is also a further opportunity to update the playwright's history.
These scenes are all interspersed with conversations between the playwright turned artist and his critical inner voice, which makes limited sense, as one might expect from a man who ends up in the company of all three women, smartened up by the involuntary donning of a clean, white straitjacket.
It seems likely that, by the end of a running time that comes in at a little under 90 minutes, anyone unfamiliar with Strindberg's work will have recognised little more than an old madman surrounded by three cynical women.
Those Strindberg devotees who can pick up on the references to some of his plays and life events will be able to put the piece into a more solid framework and can expect to learn rather more about the writer and his life and work, while also gaining an insight into some of the passions that fuelled his success and subsequent struggled to retain sanity.
Reviewer: Philip Fisher