The Bodyguard
Book by Alex Dinelaris, based on Lawrence Kasdan's 1992 Warner Bros film
Adelphi Theatre, London
From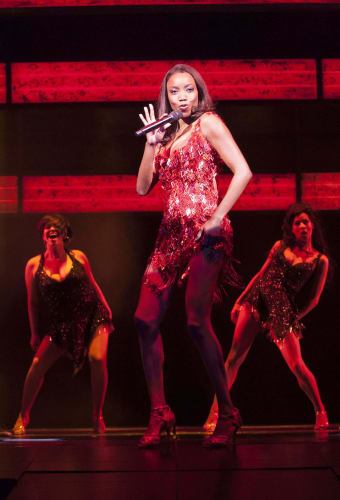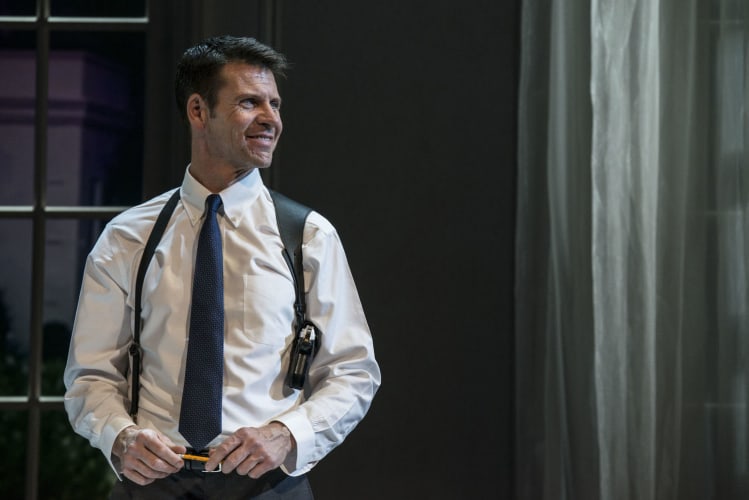 It's a great quiz question. What do Barbra Streisand, Steve McQueen, Ryan O'Neill, Diana Ross, Dolly Parton, Whoopi Goldberg, Madonna and Janet Jackson have in common? They were all considered for leading roles in the 1992 movie version of The Bodyguard but one way or another didn't end up in the cast.
The London stage's love of turning cult movies into musicals has been given added poignancy by the passing of Whitney Houston, to whom this production is practically a eulogy.
She starred in the movie, opposite Kevin Costner and provides the pick of what becomes a jukebox of greatest soul hits of her era to fill these 2½ hours.
Now, Aida Broadway star Heather Headley has been shipped over to play Rachel Marron with hunky Lloyd Owen as Frank The Bodyguard Farmer.
The plot may be melodramatic and the songs mere ornaments in many cases but the team both on and off stage under the direction of Thea Sharrock turn what could have been just another night out watching a movie rehash into something considerably better that can be enjoyed by neutrals as well as addicts.
Designer Tim Hatley creates some tremendous effects using almost every one of the tricks in the book, the most effective being the use of four screens that work in unison to widen and narrow the field of vision—rather like a movie.
The story is likely to be familiar. After an arresting opening moment, Miss Marron "one of the biggest stars on the planet"—Think Whitney, Think Rihanna—needs help. The soul diva is stalked by the heavily tattooed and muscled, if vertically challenged, Stalker played by Nicolas Colicos.
The rather disdainful star is less than respectful to the bodyguard appointed to protect her. This doesn't worry Owen as unsmiling Frank, the epitome of a hard-boiled private eye c.1940.
He not only looks after his charge but, in addition, her very advanced 10-year-old son Fletcher, played at this performance by Malaki Paul and sister Nicki. The latter is a real handful, since Debbie Kurup in the role may not have the same power but arguably has a sweeter voice than the Broadway star, as demonstrated by her rendition of "Saving All My Love for You".
Miss Headley does OK for herself, especially at the beginning and end, bringing the house down with "I Will Always Love You" and "I Want to Dance with Somebody".

Before that, her character not only enjoys the fame denied Nicki but also gets a share of romance that also, at one point, seemed destined to head for sis.

The Bodyguard has every chance of a long run. The storyline gets tense at times and leaves you guessing. Every joke is nailed and it is operating on the back of a cult movie. There is also the Whitney effect, just in case the rest is not quite enough. There is every chance that her fans will not be able to get enough of this show.
Reviewer: Philip Fisher