The Bodyguard The Musical
Book by Alex Dinelaris based on the screen play by Lawrence Kasdan, music and lyrics by various
Michael Harrison, David Ian, Crossroads Live, MEHR-BB Entertainment, Playing Field Theatre Ltd, Marvish Productions and Michael Watt
Curve Theatre, Leicester
–

Listing details and ticket info...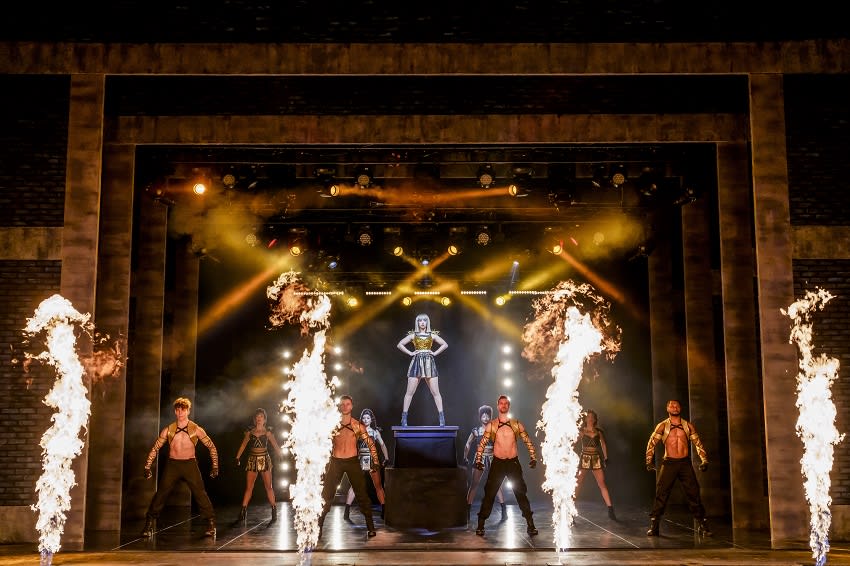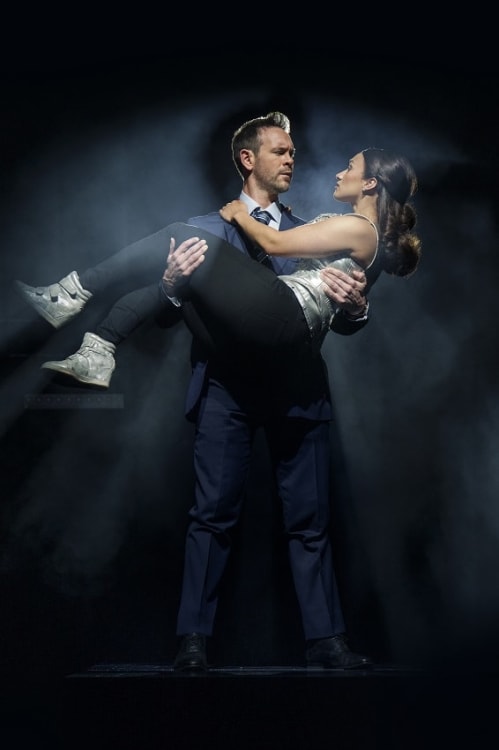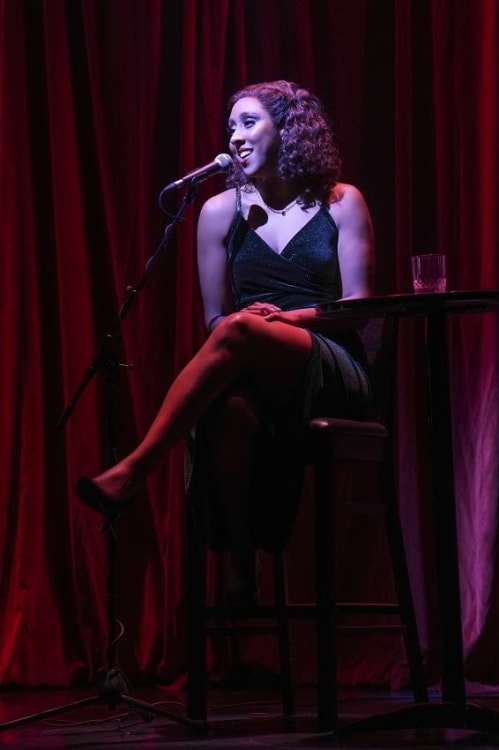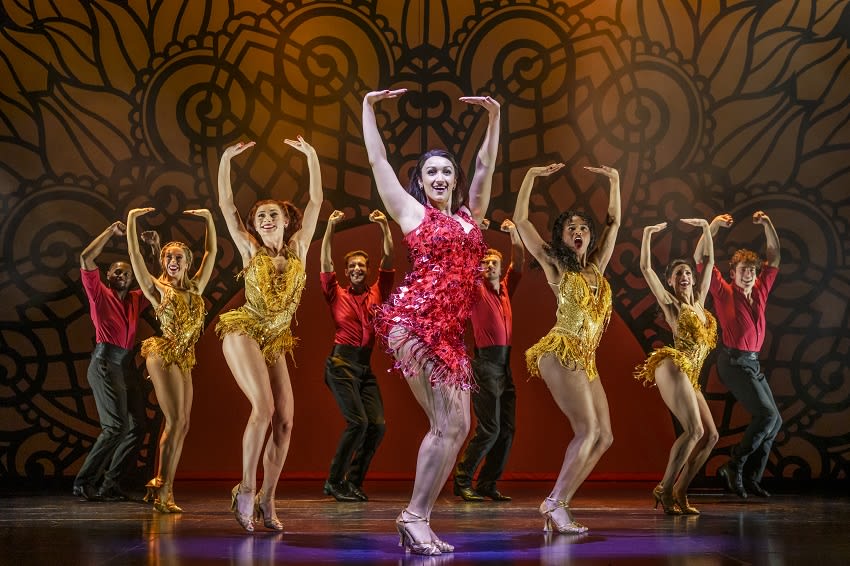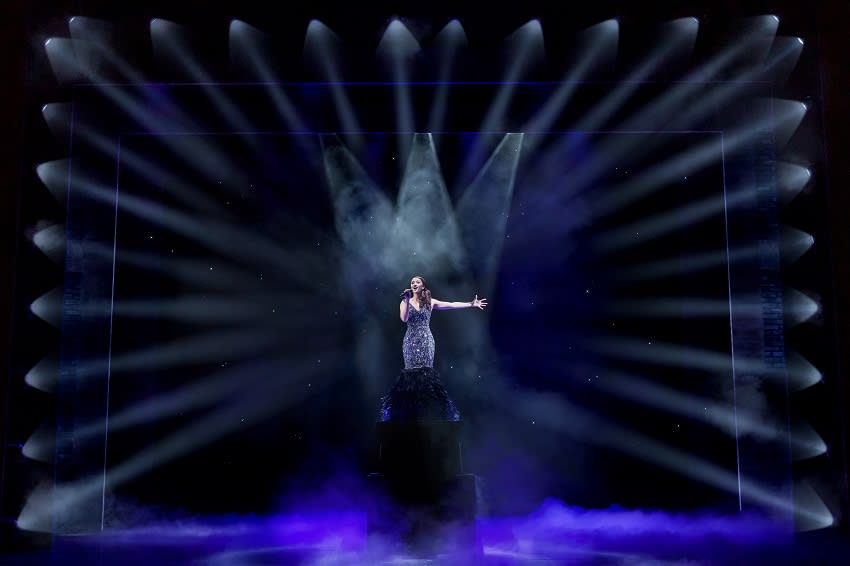 Maybe the recent notoriety with this show has helped ticket sales, but Curve's week with The Bodyguard The Musical is practically sold out. This is the next stop on the production's UK tour following the "viral" anti-social behaviour of a small number of people in the Manchester audience a couple of weeks ago; the audience here in Leicester obligingly followed to the letter the request not to "rustle sweet wrappers or sing along during the show", with this announcement even receiving a round of applause.
A relatively current show, The Bodyguard The Musical premièred in the West End in 2012 and has been touring off and on around the world since 2015. Alex Dinelaris has done a good job of adapting the 1992 film starring Whitney Houston and Kevin Costner into this pacey production; it's pared down to a minimum and characterisation is sacrificed along the way, however, the inclusion of additional Houston hits alongside those from the film soundtrack complement the storytelling.
Director Thea Sharrock gets things off to an explosive start with gunshots from an attempted assassination and our first introduction to former secret service agent Frank Farmer (Ayden Callaghan), followed by hot flames shooting skywards during "Queen of the Night". It's all a bit meta as this opening number is a concert performance by Rachel Marron (Samantha Mbolekwa), a global superstar singer and actor. She is unaware a stalker has been sending her death threats; her manager arranges for additional protection and persuades Farmer to come out of retirement to head up her security.
Initially reluctant to accept Frank's presence and need for additional precautions, Rachel goes against Frank's wishes and performs at an event where security is weak. Her stalker almost succeeds in attacking her, Frank intervenes and from then on, romance between fiery Rachel and strait-laced Frank develops. This is complicated by unrequited feelings for Frank from Rachel's overlooked sister Nicki (Emily-Mae). Threats increase, tension mounts and tragedy unfolds.
The songs and vocal performances plus high-value production values are the "stars" here. Mbolekwa and Emily-Mae are particularly good, belting out the big ballads and more up-tempo numbers with power and expression. The karaoke elements were fun and Callaghan's interpretation of "I Will Always Love You" doesn't take itself too seriously. The tension generated around the actions of the stalker (Marios Nicolaides) made me jump several times and added thrills.
As mentioned, there's not much scope here for character development and stereotypes abound, however, the changes in Frank, Nicki and Rachel's relationships are clearly signposted. Frank's interactions with Rachel's son Fletcher (Iesa Miller) provide opportunities to see Frank's softer side and allow him to break away from looking serious and imposing, frowning a lot and speaking to his colleague on the phone—seriously.
This is a complicated and highly technical production executed with precision, Tim Hatley's versatile set with sweeping curtains, and costume design with quick-change glamour and sensible 'at-home' knitwear are just right and echo the costumes in the film.
This is a slick production with the company delivering the vocal goods, and a nice release at the end for us all to dance and sing as loud as we like, leaving the theatre on a high.
Reviewer: Sally Jack