The Boy at the Edge of the Room
Richard Conlon
Forest Forge Theatre Company
The Haymarket, Basingstoke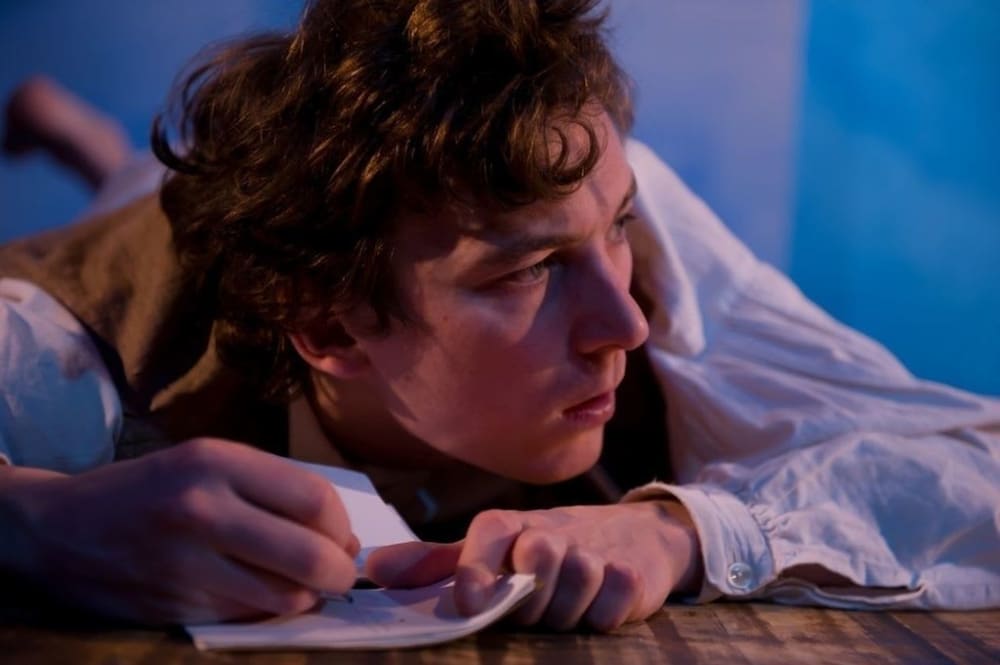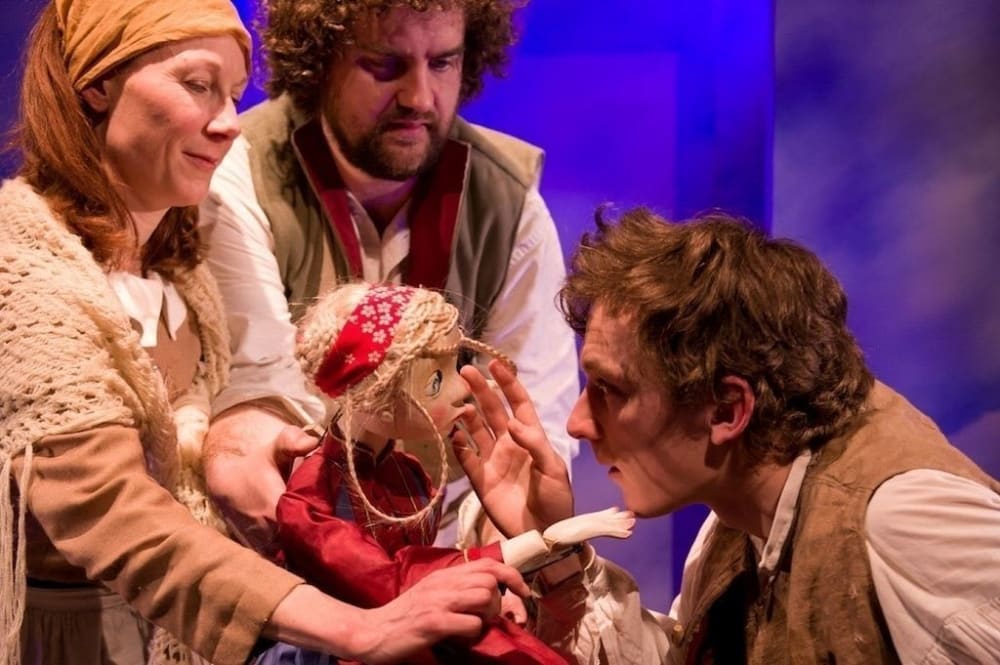 Autism spectrum disorder is a complex issue that effects about one in 88 children and was the subject of the highly successful National Theatre's adaption of The Curious Incident of the Dog in the Night-Time by Simon Stephens from the novel by Mark Haddon, which has now transferred to the Apollo Theatre in London's West End.
Richard Conlon also explores autism in his enthralling new play The Boy at the Edge of the Room. It has been two years in the making and this "fairytale for adults" is inspired by Lucy Clifford's 1882 story Wooden Tony before the symptoms of autism were properly identified. It is an intriguing inversion of the Pinocchio story about a boy who wants to be made out of wood.
This is a moving, thought-provoking tale of a simple family eking out a living in a cottage high in the mountains. The father (Christopher Chamberlain) is a woodcarver who sells his work to merchants from the city but his love is to create puppets from a single block of wood.
His son, Tony (Lee Rufford), is not like most other boys. He questions nature and asks fundamental questions about the existence of angels. He is obsessive about order and displays the classic traits of those on the autistic spectrum.
His doting mother (Helen Jeckells) is very protective of her son but also needs to know, "how do you understand them, love them or cope with them."
The story moves back in time with the parents sharing their ambitions for their newborn child and their hopes for the future. But as Tony grows up all is not well. He is unable to tell a lie resulting in some embarrassing truths and he can't do simple things but has many ideas in his head and is useless with his hands.
He is desperate to "shut the door on the waking world" and longs to retreat to a place where he can be "nothing more than small and far off." Tony has a gift of singing beautifully and that becomes his pathway to a new beginning when a visiting dealer offers him the opportunity to fulfil his dreams that results in an unexpected and unsettling ending.
The three gifted actor / musicians from Forest Forge Theatre Company are sublime storytellers skilfully directed by Kirstie Davis. The evocative soundscape by Rebecca Applin and the effective set design by David Haworth with projected graphics greatly adds to the play's atmosphere.
This is a captivating insight into autism, divergence and acceptance, beautifully and sensitively performed.
Touring until the 28th April. See www.forestforge.co.uk for details.
Reviewer: Robin Strapp