The Curious Incident of the Dog in the Night-Time
Based on the novel by Mark Haddon, adapted by Simon Stephens
National Theatre
Gielgud (reviewed at Apollo, Shaftesbury Avenue)
From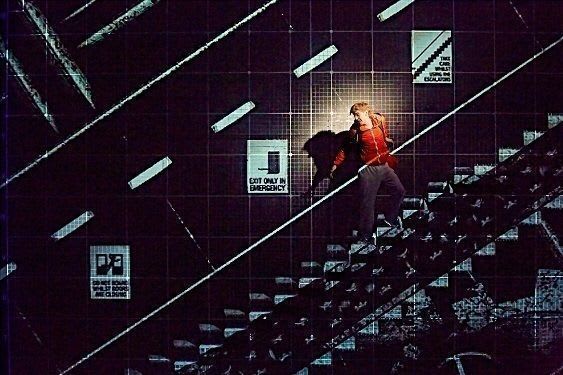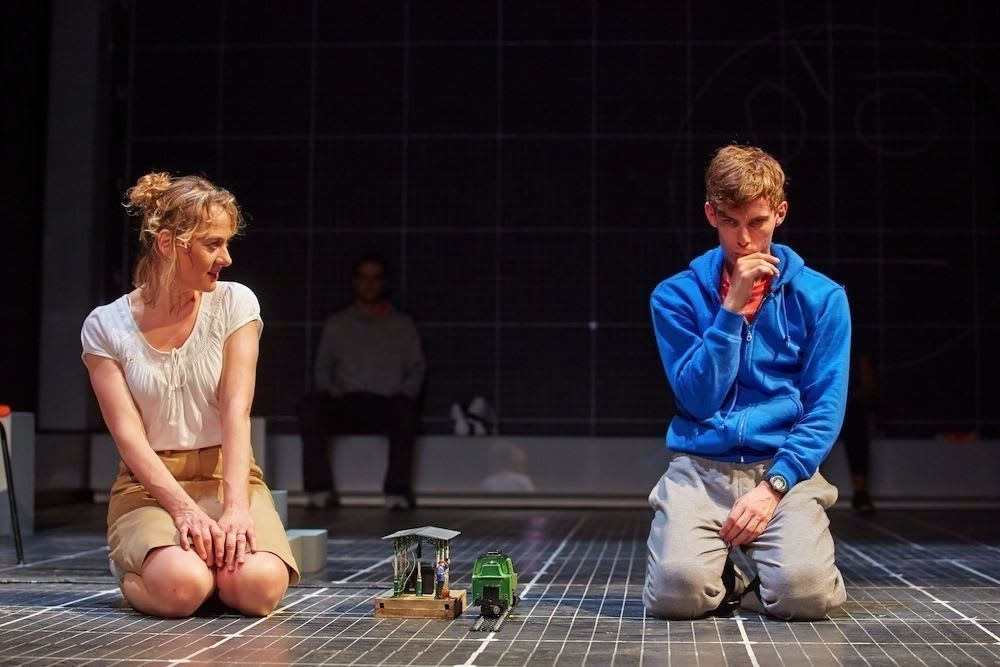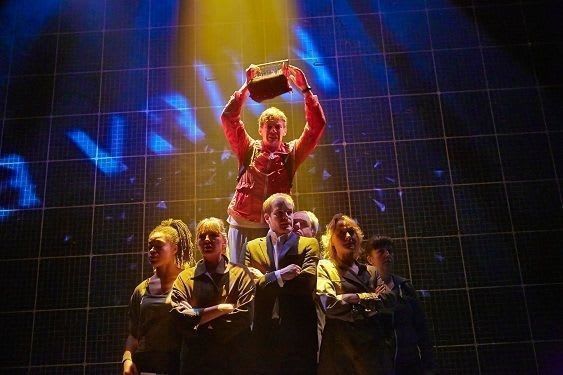 Where Sirs Trevor Nunn and Richard Eyre ensured the financial security of the National Theatre by blocking up a stage with long-running popular musicals for months and sometimes years, the latest ennobled artistic director, Nicholas Hytner has a different formula.
He has discovered the power of the transfers, with inter alia The History Boys, War Horse and One Man, Two Guvnors all playing in the West End, while This House has just been promoted from the Cottesloe to the Olivier.
The latest in the line is this magical stage adaptation of Mark Haddon's unbelievably popular teen crossover novel, which broke all NT Live records, being seen by over 40,000 people in cinemas.
In the Cottesloe, Simon Stephens's adaptation was impressive, played in the round to create a degree of intimacy and novelty.
On Shaftesbury Avenue, there was no choice but to re-stage it for a proscenium arch and it comes across considerably better.
This owes much to the vision of director Marianne Elliott and choreography of everyone's favourites Steven Hoggett and Scott Graham from Frantic Assembly, but also what looks like a significant investment in stage effects that often dazzle.
The basic ingredients are the same. Luke Treadaway plays Christopher, a 15-year-old from Swindon who has autism, making life colourful and deeply frustrating for all that encounter him.
The evening opens darkly, as the curtain rises on the boy and a dead dog, impaled on a garden fork.
This is the start of a tale that is designed to show viewers something of what this affliction does to those whom it touches (and touching is one of the many taboos that turn the daily toil into a mental minefield).
In the first half, as Christopher communes with his infinitely kind and patient teacher Siobhan, played by Niamh Cusack, he builds a model railway, which is one of the star attractions, along with a stunning son et lumière display.
At times, the visual element, courtesy of Bunny Christie and video designer Finn Ross, is so striking that it rivals the presentations at rock concerts, which may seem a little unnecessary but is great fun.
Following the death of his mother, played by Holly Aird, Christopher lives with Seán Gleeson as his long-suffering father, both of these actors taking over for the West End and conveying the rewards and frustrations of the experience effectively. The relationship with Dad veers between loving and tempestuous, which is almost inevitable with a juvenile control freak in the house.
The plot thickens after one argument, which leads to shocking family revelations and a trip to London, featuring the production's eye-catching highlight (by a short head from several other effects), the escalator pictured above.
Pursued by frustrated police officers, the lad eventually reaches a safe haven and later proves himself a triumphant, if hardly modest, mathematical prodigy.
Some might feel that both the novel and play are rather voyeuristic, treating an illness as an entertainment and we do spend much time laughing at the troubled youngster's obsessive foibles.
The contrary argument is that they aid understanding of what it means to be autistic. Both views have some merit but what is beyond doubt is that anyone seeing this version will come away with a far better understanding of the difficulties and acute stress faced by both parents and carers.
Luke Treadaway once again delivers a tour de force as Christopher, more understated than Dustin Hoffman (or Adam Godley) in Rain Man but as a result possibly more believable. He gets good support from the ensemble but particularly those with the main roles of parents and teacher.
This all makes Marianne Elliott's lovingly constructed production a worthy addition to the West End's offerings and should guarantee a long run for yet another NT transfer.
Reviewer: Philip Fisher