The Boy in the Dress
Mark Ravenhill, based on the David Walliams novel
Royal Shakespeare Company
Royal Shakespeare Theatre, Stratford-upon-Avon
–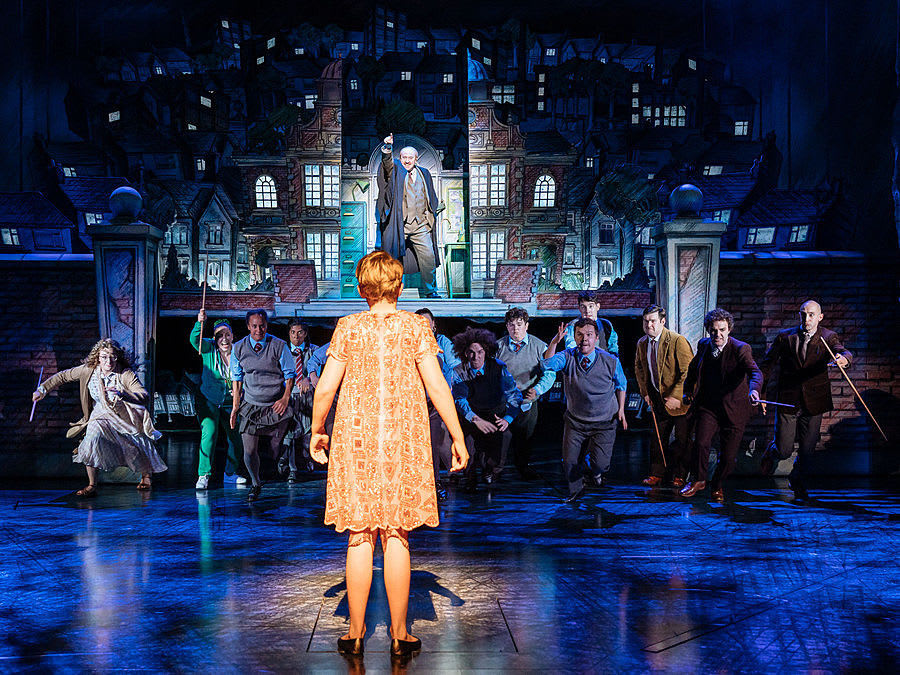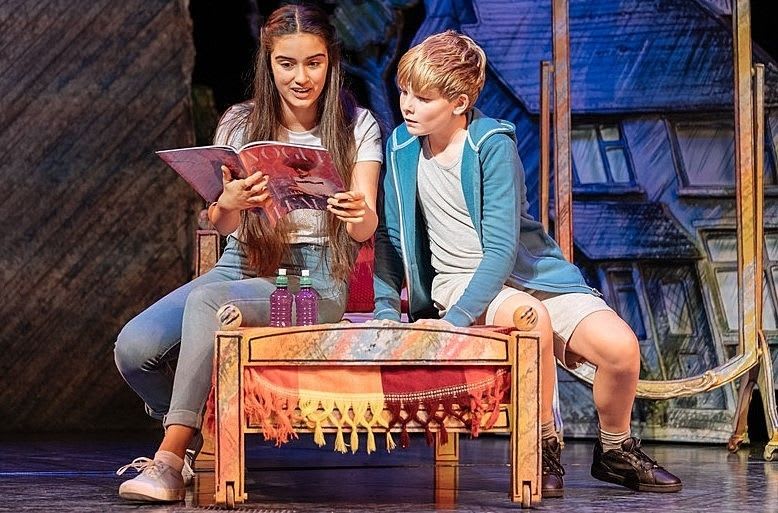 Magical, endearing and irresistible. No wonder they stood in the stalls and cheered in the gallery for the RSC's greatest Christmas show since Matilda.
The company has reinvented the genre over 20 years, moving through traditional and fairy stories to more socially affirmative tales for today, including feminist views of Robin Hood and Peter Pan.
Never something quite like this. And make no mistake—the theme may be radical, but the result is a joy, thanks to the constant inventiveness of director Greg Doran, fantastic in every sense costume design by Robert Jones and his team and a superb leading lad.
It's tempting however to fill this review with the witty lyrics of the songs written by Robbie Williams and Guy Chambers, all based on the feelgood story of the 12-year-old schoolboy footballer Dennis who finds self-expression in wearing a dress.
The opening number "Ordinary" describes the world he inhabits. "Ordinary. We went to London once... It was scary," sing the neighbours. "What's the point of being different. We like being the same." By the close, the title has changed to "Extraordinary" and it's been quite a journey to get there.
The route is via football, imaginatively staged as Dennis's school team is pitched first against public school Rees-Mogglets—defeated as our hero's spot kick becomes a snot kick—and later against a team intent on a little GBH. Then, when the lads are up against it, 5–0 at the break, it's time for a change of tactics, or at least of kit, and to bring on the Grayson Perrys.
With an under-age cast, several young actors will take turns in each of the main parts. I was lucky to catch Oliver Crouch as Dennis, a highly capable singer, a confident and sure-footed dancer, a sympathetic actor. Already he has presence; the boy seems born to the stage.
At this performance, he was well supported by Miriam Nyarko as a sparky Lisa James, Shivain Kara-Patel as his pal Darvesh and Alfie Jukes as older brother John.
Teachers naturally play the bad guys, and the petty rules—ties straight, skirts 1" above the knee—resonated as much with the mature audience in the stalls as the school parties above. The latter were rapt, but the chins came off wrists to cheer as Natasha Lewis as Darvesh's no-nonsense mum told Forbes Masson's grumpy headmaster what-for—and for good measure smacked him with a bag of dog poo.
That came courtesy of the flatulent mongrel Oddbod, managed by puppeteer Ben Thompson, a loveable, scampering scamp with a taste for bursting footballs, ice cream dessert and unguarded picnics.
The show is full of such little incidents, like Irvine Iqbal as shopkeeper Raj checking for dud notes, or a swooping seagull after a chip up someone's nose. And no Christmas show should be without its in-house joke, as Raj remarks when Dennis buys a copy of Vogue magazine which is "only bought by ladies—and by your drama teacher."
The choreography creates a storm in numbers like "Disco Symphony" with its outrageous ice-princess outfits, and laughter is never absent for long.
But this is more than a glitzy musical. It deals honestly with serious issues, with a mother who leaves home, with a father who can learn pride in his unconventional son but still not be quite sure what to think of him.
Dennis at least has found himself. After being mocked literally from the rooftops, he has won respect for bravery and, as the show ends quietly, he can say, "so what if I am different?"
Reviewer: Colin Davison