The Boy Who Kicked Pigs

Kill The Beast
Pleasance Courtyard
–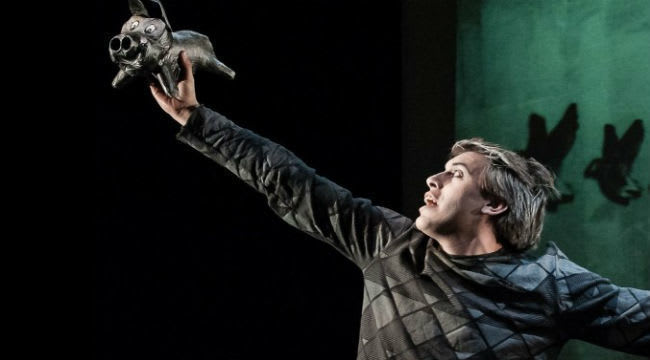 Finding decent comedy that can be enjoyed by all the family can be a problem at the Fringe. Many childrens shows are aimed solely at the very young and some of the 'universal audience' performances in the Theatre category can be laden with more foul language than a convention of sewer analysts at a homebrew drinking contest.
Luckily for family units everywhere this Fringe, Kill The Beast has brought its adaptation, toured locally last year, to the Fringe for the festival audiences to be entertained, repulsed and amazed.
Tom Baker's screwball and disturbing cautionary tale is given freeform to lapse into a beautifully restrained and occasionally tangential shambolic frenzy. With the entire cast clothed and greasepainted in shades of grey and black, the entire performance harks toward the pencil-sketched madness of the novella.
Telling the sordid story of Robert Caligari and his obsession with porcine toe-punting, takes the main events of the story and surrounds them with extended scenes of gut-rippingly funny conversations and full musical numbers.
It's a truly brilliant example of a class act in action, with the four actors whizzing around onstage in and out of various costumes and character guises with barely a moment's breath taken. The overall effect is a deliciously wicked tale that will captivate the twisted twelve-year-old in all of us.
Reviewer: Graeme Strachan