The Broken Heart
John Ford
Sam Wanamaker Playhouse at Shakespeare's Globe
–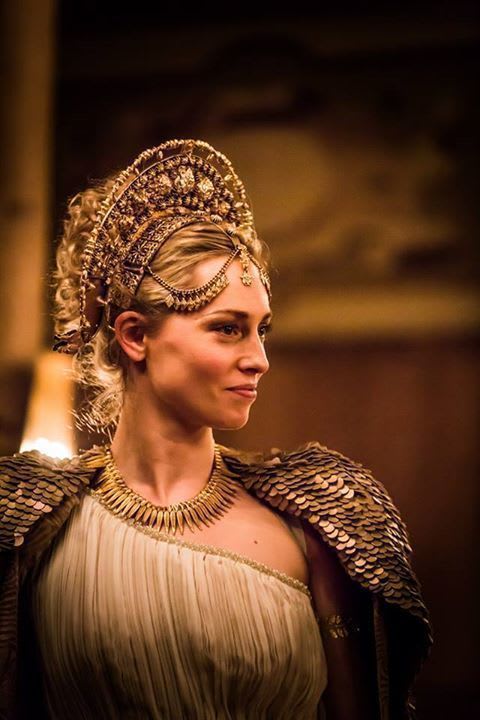 John Ford is best known for 'Tis Pity She's a Whore, which played in the same venue during the autumn.
The Broken Heart is a rather messy revenge tragedy set in Sparta, which contains so many strands that it might work better as a novel than on stage. Even so, it looks attractive under the Sam Wanamaker Playhouse's characteristic candlelight with costumes that combine its Grecian and Jacobean origins.
Working with a tricky script, Caroline Steinbeis has done a good job in marshalling an ensemble cast drawn from the four corners of the United Kingdom, who together create an enjoyable 2¾ hours of rollicking revenge tragedy.
To describe the whole of the plot will probably confuse rather than illuminate. In brief, following a truly dramatic opening in which the evening's central figure Orgius played by Brian Ferguson finds his love, Amy Morgan's Penthea, stolen away by Owen Teale as Bassanes in what for TV viewers would be a meeting between Miss Selfridge and Game of Thrones, love and jealousy dominate.
Orgius stalks the couple in disguise, leading to a couple of suitably comical scenes. Love runs far from smooth as Bassanes is overcome with unwarranted jealousy, while his depressed lady can see no happiness in her future.
Her abduction was accompanied by that of Orgius's sister, Thalissa Teixeira playing Euphrania. She fares considerably better, finding herself in the arms of a man whom she really loves, Tom Stuart taking the role of Prophilus.
That would be enough even for Shakespeare but John Ford goes several steps further. In particular, he introduces Sarah MacRae's Calantha, a princess who like Helen has the kind of face that could launch a thousand ships.
Her father, the ageing King played by Patrick Godfrey, chooses a diplomatic marriage with her comical cousin, Joe Jameson's Nearchus the Prince of Argos. In this case, the lady who will soon be Queen has her way escaping into which should be a happier future with the man whom she loves, Luke Thompson as Ithocles.
There is considerably greater complexity to the plotting even in this as, for example, Ithocles happens to be Penthea's brother and finds himself embroiled in the revenge.
To sum up, very few people live happily ever after and, indeed, very few people live.
The trick with this candlelit extravaganza is to go with the flow and enjoy some ripe comedy, particularly when at opposite ends of the social scale Joe Jameson as the noble Prince of Argos and Sanchia McCormack, belying her position as she talks back to Bassanes, both generate lots of laughs.
In addition, there are opportunities to learn something about the human heart and mind as John Ford explores love, jealousy and passion from so many different angles.
Reviewer: Philip Fisher