The Butterfly Lion
Michael Morpurgo, a new adaptation by Anna Ledwich
Chichester Festival Theatre
Minerva Theatre, Chichester
–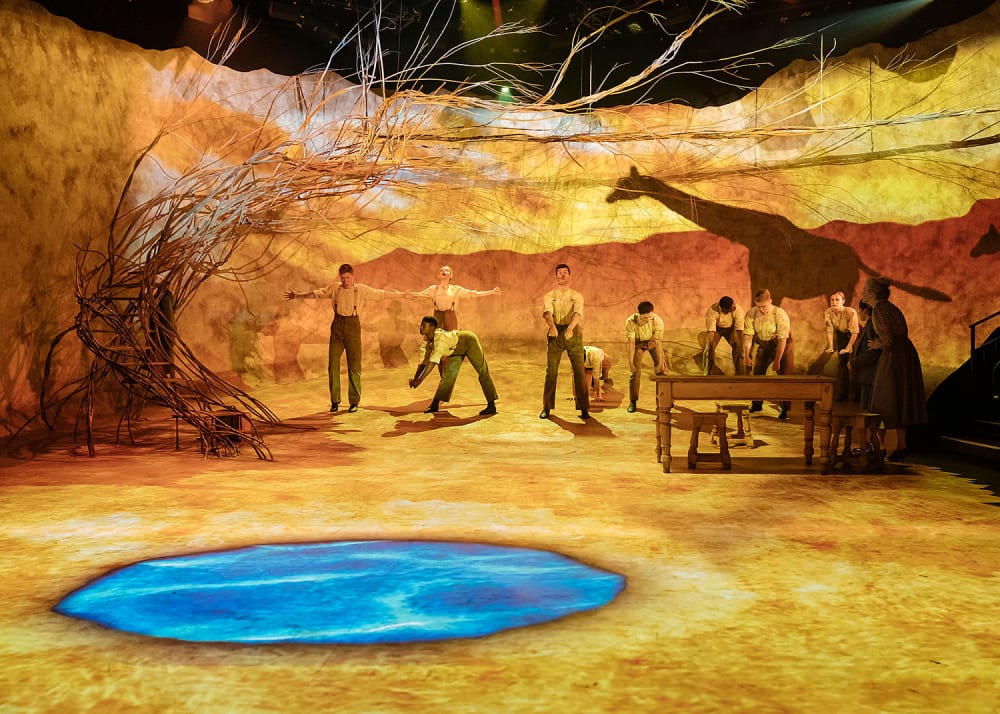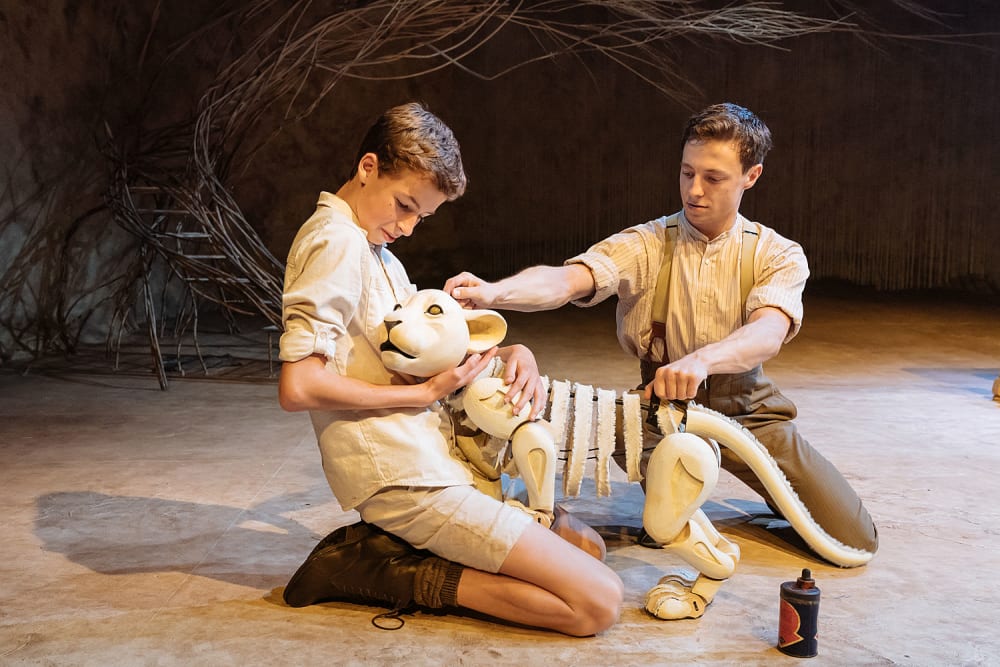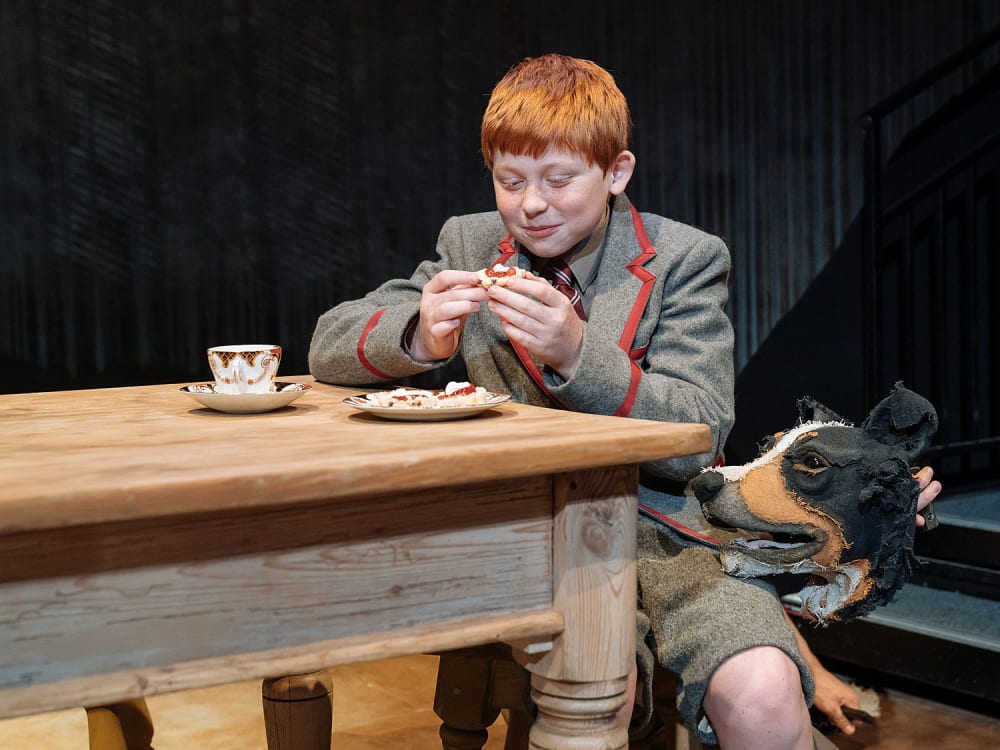 "My stories are always inspired by true events," says Michael Morpurgo. "I do not have a vivid imagination, they have to be grounded in reality and I expand from there." The first true event in this story is his memory of himself as a boy running away from boarding school, and the second concerns a soldier in the First World War rescuing some circus animals from certain death.
From these, together with a book on white lions, a chance meeting with Virginia McKenna (remember Born Free?) and the glimpse of a white chalk horse on a hillside, he has created a very beautiful and moving story weaving all the intricate strands together with the hand of a master.
It's a story of friendship, loyalty, bravery, loss and a boy, as in War Horse, bonding with an animal and, again like War Horse, puppetry comes into play, so expertly executed (Lucas Button, James Charlton and Kevin Mathurin) you can almost forget the animals are not real.
The boy, Bertie, is devastated when he has to leave Africa and go to boarding school in England while his orphaned lion cub is to be sold to a circus, but he promises to find him again and that he will never forget him, a promise which brings sadness as well as joy.
Simon HIglett's set in Dale Rooks's superbly staged production is basically a splendidly tall overhanging tree and there is very little in the way of props, but the ingenious use of lighting (Johanna Town) takes us on the young Michael's flight across the fields to a large old house where an old lady takes him in, then to the African veldt where Bertie, a small, lonely boy, watches the animals at the waterhole.
The transformation at each constantly changing light effect is truly magical and we are whisked from the waterhole to the reluctant boy travelling to England and a 'good education' and water is lapping each side of the ship—amazing!
As the story progresses, memories keep returning and being re-enacted without losing the thread of the narrative and acting is exceptional, most especially from the younger performers who seem to be born to their roles. Ruari Finnegan, hardly offstage for a moment, is the young Michael Morpurgo running away from beatings, bullying and semolina pudding and Archie Elliot is the young Bertie with Matilda Shapland as young Millie, Michael's friend (and later wife). As older versions of Millie, Claudia Jolly and Nicola Sloane excel, and Adam Buchanan as the older Bertie tears at the heartstrings first with his bravery and later coping with his loss. Act two begins in the trenches with bombing, rifle shots, smoke and blood, all with the help of a little barbed wire and that amazing lighting, and all frighteningly realistic.
Jonathan Dryden Taylor is the circus owner, Monsieur Merlot, but mainly also the older Michael Morpurgo who, incidentally, was actually in the audience and, I believe, moved to emotional tears.
It's not an exaggeration to say that, although this is originally a novel for children, the mainly adult audience were gripped from start to finish with laughter and tears along the way. It is a most wonderful end to the Festival Season and one definitely not to be missed, perfect for both adults and children and absolutely deserving the spontaneous standing ovation—and we find out the reason for the title The Butterfly Lion.
Reviewer: Sheila Connor