The Changeling
Thomas Middleton and William Rowley
Young Vic's Maria Studio
–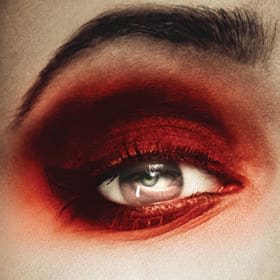 Revenge Tragedy is a strange genre that is not always done well. The trick is to maintain a level of seriousness amidst the absurdity of the plotting and amorality of the protagonists.
The Young Vic's Deputy Artistic Director, Joe Hill-Gibbins, does just that, getting his due share of laughs without ever letting the drama dissolve into unintended comedy.
Designer Ultz has converted the Maria Studio into a space that looks like a downmarket school gym or, more accurately for those that have ever seen one, a real tennis court. The costumes and props are modern, adding to audience accessibility.
The audience surrounds the players on two levels, most caged in like the inmates in one of the evening's main locations.
Hill-Gibbins has cut the text to less than two hours, which ensures a racy and exciting cavort. This does though sometimes provide continuity issues, not always helped by actors being obliged, bravely and energetically, to double roles.
The plot circles around beautiful Beatrice-Joanna, a wealthy heiress with a mean streak. Jessica Raine, currently the darling of prime time TV as she stars in Call the Midwife, makes the heroine into a more cynical character than is usually the case.
Though promised by her father, Howard Ward as Vermandero, to one man in marriage she lusts after another, Kobna Holdbrook Smith's Alsemero. Where most intended brides in such plays use guile and good fortune to escape their fate worse than death, this feisty female has other plans.
In order to dispose of Duncan Wisbey as the harmless but charmless Alonzo de Piracquo, the lady enlists the assistance of a worthy whom she detests. Daniel Cerqueira is perfect as calm, "honest" (in the Iago sense of the word) De Flores, whose skin flakes horribly. His devotion is sincere and Joanna, as she is familiarly known in this version, commissions him to free her.
His chosen weapon is a bowl of punch, the first indication that this production will be a foodie's delight, though the zenith is reached in one of those bed scenes so popular in the seventeenth century.
These scenes in a mad house are then juxtaposed with others in a madhouse, which do not always blend too cohesively with the main plot but do draw imaginatively on the ingenuity of all involved.
The evening's highlight is the wedding scene, played as a speeded up disco travesty that has to be seen to be believed.
While this might be a cut-down, heavily adapted version of the original, it is hugely satisfying thanks to that elusive balance of comedy and tragedy. With Jessica Raine as the draw card, there is no doubt that tickets will be hard to come by but if you can get one, prepare for an evening like nothing else currently playing on the London stage.
Reviewer: Philip Fisher