The Christopher Boy's Communion
David Mamet
BBC
–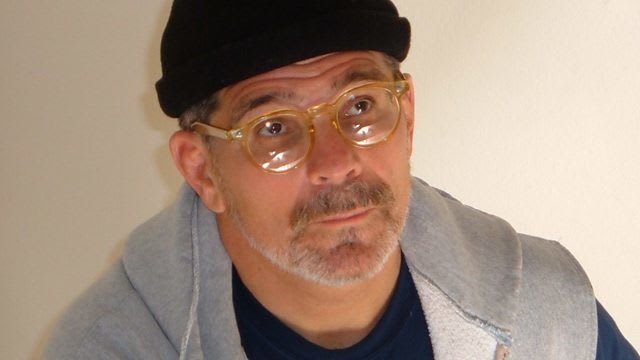 There are few contemporary playwrights whose authorial voices are more distinctive than that of David Mamet. In this first broadcast of his most recent play set in New York and directed by Martin Jarvis for BBC Radio 4, it comes through loud and clear.
Using the playwright's familiar, direct language the actors, led by his wife Rebecca Pidgeon, take a very modern look at ethics and morality. The initial trigger for the drama is an act perpetrated by a teenaged Catholic boy against a young, Jewish female neighbour on whom he was "sweet".
Although its nature is never explicitly stated, Michael Gale has committed "a monstrous act" for which he might be imprisoned for life. The likelihood is therefore that he has committed rape, murder or possibly both. Naturally, his parents Joan and Alan are desperate to save their son, if that is humanly possible.
In less than 45 minutes, the couple run the gamut of ideas in an attempt to achieve this goal, enlisting the assistance of David Paymer as a Jewish lawyer, a Catholic priest and Mrs. Charles, an Irish woman voiced by Fionnula Flanagan, whose religious affiliations sound more like those of a sect than any standard tradition.
While Clark Gregg playing the young man's father is prepared to play hard, he also wants to do so by the book, hence the use of an attorney willing to use his skills but also religious affiliations to see off a potential lynch mob and achieve the best possible result.
Miss Pidgeon's snobbish Catholic fundamentalist Joan has other ideas. When it comes to family, she is only too happy to punch beneath the belt, particularly given her views on Jews and intermarriage, some of which might not have appeared too far out of place had they been expounded by representatives of the Third Reich. Her natural maternal response raises a number of ethical questions, especially for John Pirruccello playing her priest, Father Paul.
In an edgy drama that could be characterised as Oleanna meets The Merchant of Venice with a touch of Greek Tragedy thrown in, listeners are asked to consider what they might be willing to do to protect their own offspring, should the worst ever happen. Some might follow Alan's example, while others could be tempted to use strategies closer to those of Joan, though it seems reasonable to bet that very few would be willing to admit that this is the case.
The weakest element of an otherwise compelling piece comes with an unexpected twist in its tail, which many listeners might regard as being rather too predictable. Beyond that, the limited running time guarantees that The Christopher Boy's Communion is distilled into a taut, provoking piece of theatre that is available on BBC Sounds for one month and is well worth catching.
Reviewer: Philip Fisher