The Co-Op
Written by Gabriel Fogarty-Graveson and Felix Grainger and devised by Make It Beautiful Theatre
Make It Beautiful
The Jack Studio Theatre
–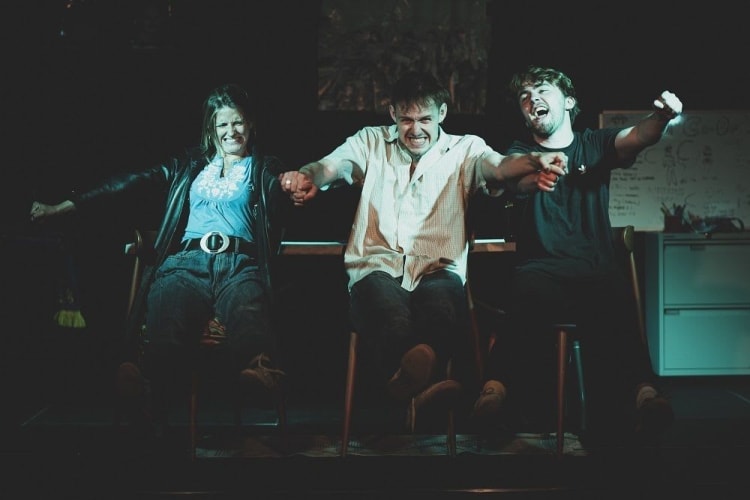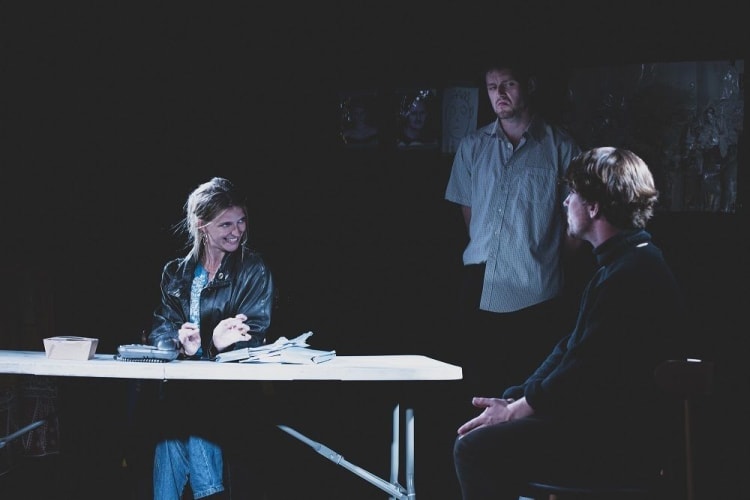 I enjoyed many aspects of Make It Beautiful's The Co-Op which gets a further showing after runs at Waterloo East Theatre and other London venues.
This comic play has its heart firmly in the right place being something of a love letter to theatre, or perhaps a series of loosely connected love tweets is more accurate, the thread of its story interspersed with vignettes.
The co-op of the title is a near-insolvent two-person acting agency, that had been a struggling three-person acting agency. However its founder, Jimmy, is no more able to give it up than he is able to give up on his acting career, and he and partner Caza pass the hours between phone calls doing improvs in homage to iconic scripts.
In a last ditch attempt to save the ailing business, they recruit enthusiastic Charlie, with the tangential scenes providing his backstory, and we also get a glimpse of Caza outside of the agency doing the unthinkable and seeking out an alternative career.
By not overplaying the impact of the pandemic, The Co-Op makes it touchingly clear that the industry at best offers a precarious living to actors driven by passion to survive, forever in hope, on the breadline. "Leonardo DiCaprio does not love this business more than me," howls Jimmy, a single knife slicing through the comedy.
The cast, made up of writers Gabriel Fogarty-Graveson and Felix Grainger, and Cara Steele, have a comfortable chemistry and deliver the laughs with energy, making this an easy and entertaining watch.
So now comes the 'but' signalled at the start. The Co-Op has so much going for it, the final outcome is something of an anomaly. For all its plus points, it resolves as less than the sum of its parts.
Some of the outlying scenes are so riddled with caricature that they lose their comedy, some of the jokes fail to land, and in a rare moment of calm and sincerity the cast sit on the floor stage front making themselves invisible from the fourth row.
I liked so much of this show, but in something of an analogy for the whole piece, in a final scene where the trio go on a drug-induced trip, I felt they had left without me.
16+ (strong language and adult themes)
Reviewer: Sandra Giorgetti