The Color Purple - The Musical
Based on the novel by Alice Walker, book by Marsha Norman, music and lyrics by Brenda Russell, Allee Willis and Stephen Bray
Menier Chocolate Factory
–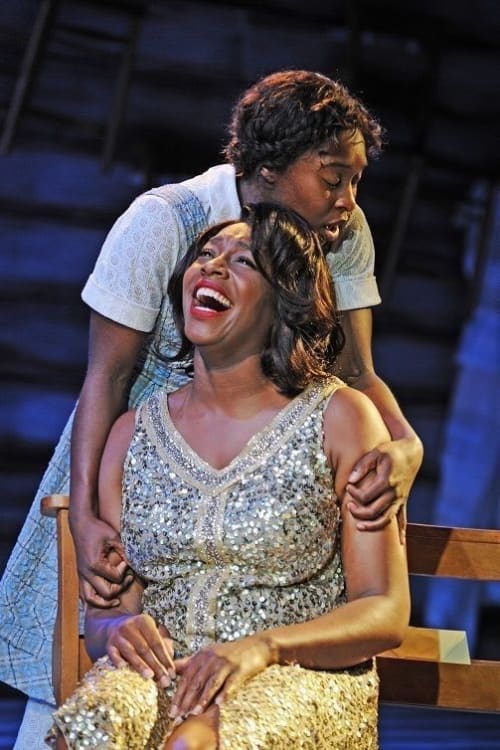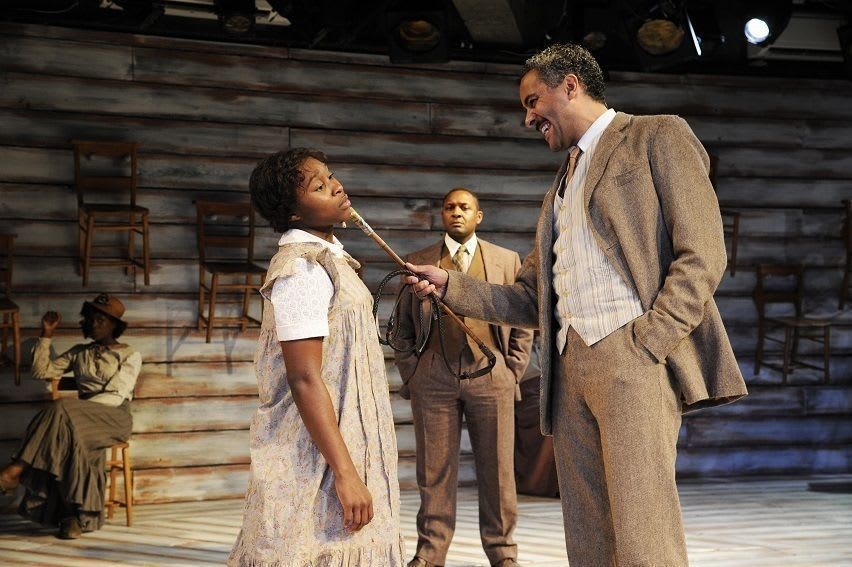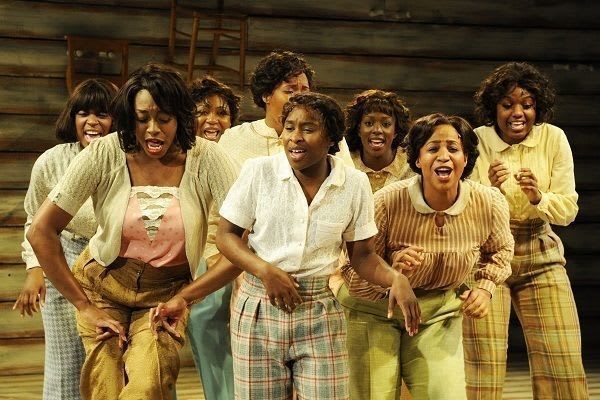 With the combined power of the Menier Hit Factory and John Doyle, progenitor of West End and Broadway smash Sweeney Todd, the opening night of this Oprah Winfrey-backed Broadway import had the feeling of a West End try-out rather than a fringe musical.
If a reminder of this small theatre's remarkable record was needed, it was provided by the presence of one of its best adverts, Sheridan Smith.
It helped that Doyle has the strength of Alice Walker's popular novel and a joyous cast led by Cynthia Erivo, a fine actress whose lack of inches hides a voice filled with power and emotion, heard to best effect when she pounds out "I'm Here".
Nobody could deny that the story is sentimental and the characters stereotyped, but that is rarely an imposition for a musical.
Miss Erivo's Celie has had two children by her evil stepfather while still a teen. By then, he tires of her, allowing Christopher Colquhoun's whip-cracking Mister to marry the girl that both agree is ugly.
This pains Mister, who has the hots for Celie's pretty sister Nettie, played by Abiona Omonua. However, he scares her off and the only friend that much-beaten Celie ever had disappears seemingly forever.
By this stage, viewers will have worked out that in the Deep South between the wars the men are all sleazy bullies and the women feisty fighters. That may not apply 100% of the time but is a good rule of thumb.
The variations on the theme are slight, perhaps best seen in the relationship between Mister's wimpish but sweet son, Harpo, and his paramour, the predictably feisty but funny Sofia, respectively Adebayo Bolaji and Sophia Nomvete.
Redemption for Celie appears in the form of slutty chanteuse Shug Avery, a kind of larger-than-life Colored Madonna (the singer not the biblical figure).
Everyone falls for Nicola Hughes's charismatic character, introducing a few complications into what would otherwise be a deeply simplistic plot.
The evening somehow rights itself to an ending so happy that you cannot avoid hearing the collective sniffles and, thanks to the deep wooden thrust layout, seeing the flowing tears from many of your fellows.
What makes a show that might soon be christened Celie and the Chocolate Factory so special is not just Doyle's slick presentation and a superbly-drilled, high quality ensemble but a good sense of humour to lighten the feminist message. There is also a stream of memorable songs that typically spring out from soul roots but embody everything from gospel to doo wop, variety offered by a trio of composers.
Everyone will have favourites but "Push Da Button", "Uh-Oh!" and "Miss Celie's Pants" are all real showstoppers, as is the title song from a show that must surely be booked into the West End before the summer is out.
Once it gets there after the inevitable sell-out at the Menier, with all of these attractions, plus memories of the Steven Spielberg movie starring Whoopi Goldberg, who can doubt that The Color Purple has the pedigree to succeed in London, as it did for over 900 performances on Broadway?
Reviewer: Philip Fisher