The Curious Incident of the Dog in the Night-Time
Based on the novel by Mark Haddon, adapted by Simon Stephens
Cottesloe Theatre
–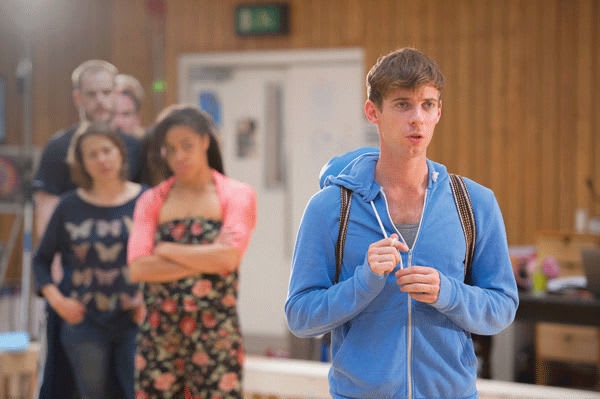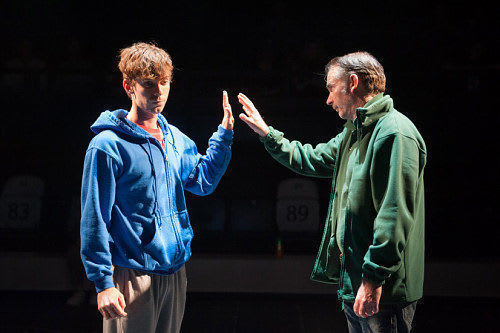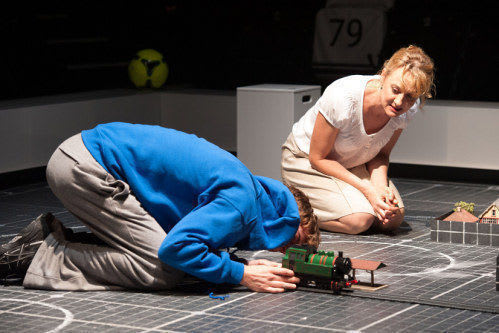 Depending on your view of Mark Haddon's unbelievably successful novel, you will either love a staged re-run of a much-loved favourite or be wowed by the power of theatre to invigorate a schmaltzy teen tale that crossed over into the adult bestseller lists.
Either way, Marianne Elliott and her team do a fantastic job of staging Simon Stephens's 2¾ hour theatrical adaptation.
The play begins and ends with dogs, making their own canine contrast from a forked corpse to a symbol of hope for the future.
Their connection is severely autistic Christopher Boone. This ultimate literalist who cannot lie is played with tremendous empathy for his difficulties and frustrations by Luke Treadaway.
For those that have never encountered a sufferer from this conflicting illness, his behaviour is a real eye-opener. At one end of the scale, the 15-year-3-months-and-2-days-old is riddled with superstitions and likely to flare up or roll into a ball if he is crossed.
At the other, he effortlessly resolves the kind of mathematical mysteries that many post-graduates might struggle to defeat.
Where this production is especially strong is in its portrayal not only of what life as Christopher might be like but also what life with him entails.
Outsiders have no chance of penetrating his shell but his separated mother and father, played equally well by Nicola Walker and Paul Ritter, face a hellish, unpredictable time in trying to humour someone whose behaviour can be instantly regress to a wayward five-year-old. If touched.
The only person who seems to have a knack of keeping the troubled teen happy is his kind teacher, Niamh Cusack's patient Siobhan. It is almost as if she can talk to the boy in a language that nobody else can penetrate.
This quartet are the main players in a drama that starts with the dead dog, reveals the parental traumas, including an unexpected resurrection, and proves that while love helps, even that is not enough to overcome the constant, wearing needs of a teenager with this strange affliction.
What could have been a pretty pedestrian retelling of a popular story becomes really special thanks to the backstage creative crew who, using metatheatrical techniques possibly influenced by Complicite and their peers, really complement a strong team of actors, Howard Ward being the pick of those filling the gaps in multiple roles.
The floor of the set is inevitably geometric and the performers play in the round. They then bring the story to life using a kind of DIY set of props (in some cases human) plus some subtly whizzy technology. This is greatly enhanced by two of the best movement specialists in the business, Steven Hoggett and Scott Graham from Frantic Assembly, who create a series of memorable images.
While many of this production's attractions are undoubtedly best enjoyed live at the Cottesloe, those who can't get to London or just fail to buy tickets can enjoy a filmed version in the NT Live Series at over 500 cinemas worldwide on 6 September.
Reviewer: Philip Fisher