The Curious Incident of the Dog in the Night-Time
Adapted by Simon Stephens from the novel by Mark Haddon
National Theatre
The Lowry
–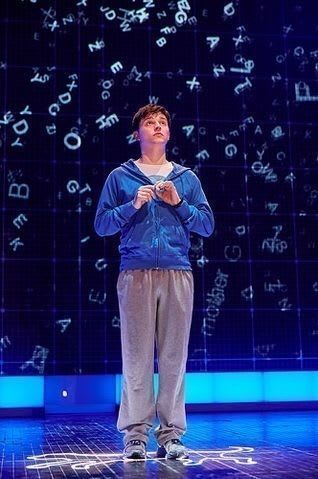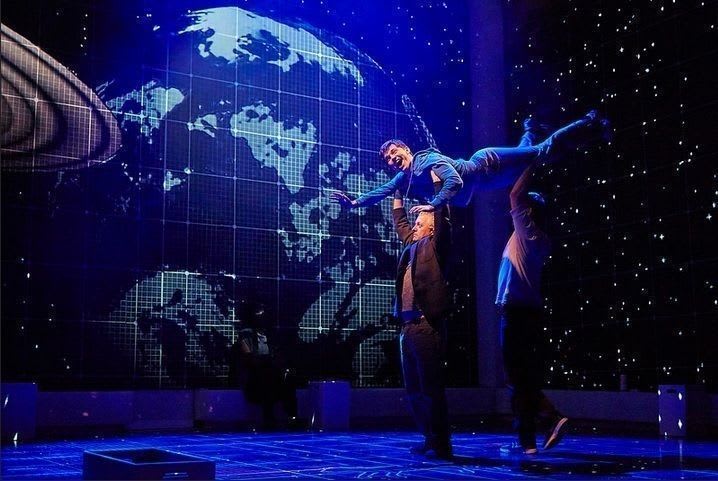 Following a hugely successful run at The Lowry as part of their UK tour last year, the National Theatre returns to Salford with The Curious Incident of the Dog in the Night-Time.
The play starts with the unfortunate dog centre stage, stabbed through the middle with a garden fork. When Christopher Boone, the fifteen-year-old protagonist, discovers this curious and unsettling incident, he resolves to uncover the murderer's identity.
His 'detective work' uncovers a second and far greater mystery involving his mother's death, their neighbours and a journey to London in a luggage compartment. Christopher has Asperger's Syndrome, a behavioural condition that means—amongst other things—that he cannot cope with crowds, physical contact or figures of speech. This makes the play's events particularly hard for him to deal with.
Simon Stephen's adaptation of Mark Haddon's novel has lost none of its unique charm. This is largely due to the award-winning performance from Joshua Jenkins in the lead role. Jenkins convincingly portrays the extremes of Christopher's behaviour, from nervous blinking and fiddling with the toggles on his hoodie, to panic attacks and outbursts of aggression.
His comic timing is excellent, meaning that you can't help but laugh at Christopher's bluntness. His childlike excitement when presented with a Labrador puppy is contagious—particularly as said puppy is tiny, wriggly and real—and elicits an audible reaction from the audience.
Jenkins is ably supported by an exceptionally hardworking cast, who juggle multiple roles and sustain the pace by making lightning quick changes of costume and set. They literally support Jenkins in several effective physical sequences—on a crowded London Underground train, as an astronaut floating through space or simply coming home from school.
In the latter, ensemble members become the front door, mat, microwave and other household objects. These sections of movement really enable us to see the world from Christopher's perspective.
This, in essence, is what the whole production is designed to do. Strobe lights flash when Christopher discovers his mothers letters and is sick. An overwhelming kaleidoscope of signs flashes across the backdrop as Christopher struggles to navigate a railway station.
Sometimes it feels like being at a rave with all the lights and loud sound effects, but it gets the point across. We also see what it's like to interact with Christopher, thanks to sympathetic and skilled portrayals of his parents (Stuart Laing and Gina Isaac).
This is a brilliantly conceived, fantastically executed production that should by rights continue to play to packed houses, garner awards and become recognised as a modern classic.
Reviewer: Georgina Wells