The Dame
Katie Duncan
Cahoots Theatre Company and Gale Productions in association with Park Theatre
Park90, Park Theatre
–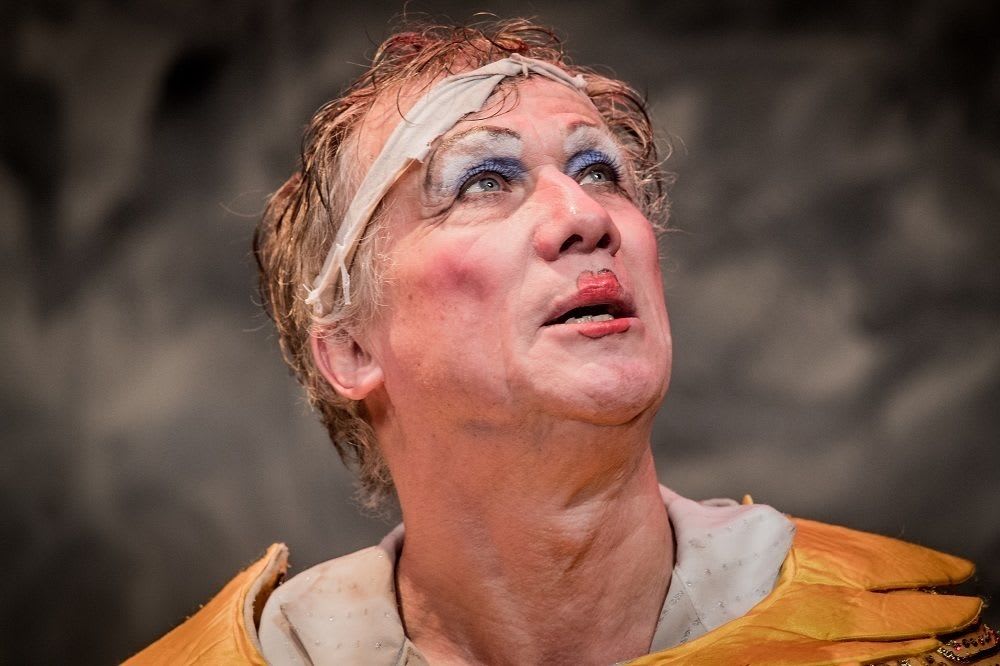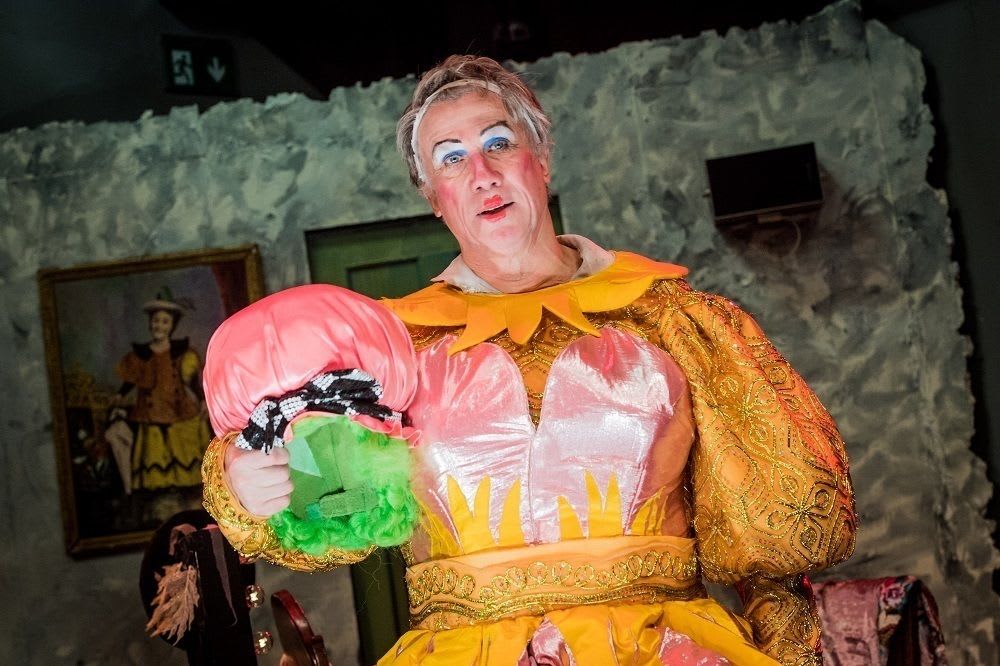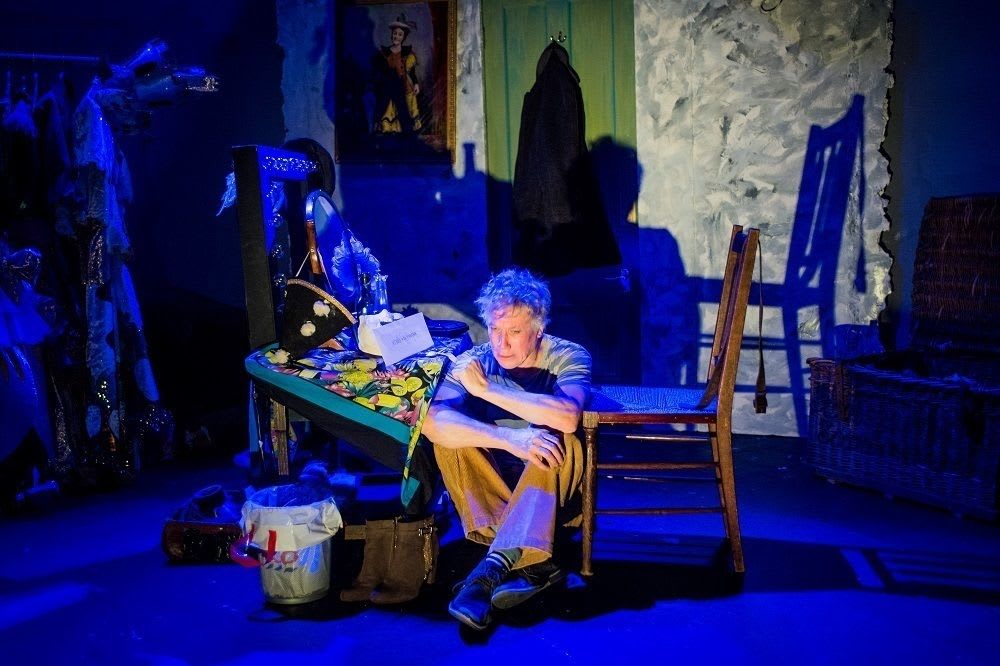 As the lights come up on The Dame, an actor enters his dressing room straight from the stage where he has taken his final bow of the evening.
This is Ron and he is dressed as the titular dame. "My armour, my war paint" he declares, the huge boobs of his costume as preposterous as the sweat-smudged make up even verging on the grotesque now that we see him up close, out of context and reaching for the whisky bottle.
The setting is one that we have often seen before in 'person behind the mask' shows about performers ranging from Judy Garland to Tommy Cooper. The same can be said for the metaphor of the make-up coming off to reveal the person not just the face.
As Ron comes down from the panto-induced adrenaline rush, his mood changes from buoyant to nostalgic, his memories taking the action to a bygone era of seaside Punch and Judy shows and end-of-the-pier Pierrot entertainers.
But digging up the past also unearths Ron's daemons of an unhappy childhood at the hands of a violent father and an untimely and unexplained separation from the mother he adored.
The performance of Peter Duncan as Ron is an accomplished one and those who remember him from his Blue Peter or his Duncan Dares days will enjoy seeing him do something very different, very well.
It is his daughter, Katie, who has written The Dame, drawing on the lives and times of her musical hall performer grandparents for inspiration, and to some extent also her father's stage work referencing Charlie Chaplin who Duncan played in The Little Tramp, as a hero of Ron's.
In the narrative she provides for her father, the stream of thought is not always smooth-flowing. This is attributable perhaps to seeing the joins where additional material (which has lengthened the show by some ten minutes from its first outing in 2017) has been inserted.
Ian Talbot, who directed Duncan in The Card at the Open Air Theatre Regent's Park during his tenure there as artistic director, is working with him again here and does a wonderful job.
In Park Theatre's intimate studio space, Park90, Talbot's pacing and staging, supported by sound effects from Georgina Duncan (also a Duncan daughter) and James Smith's lighting, guide you through the emotional roller-coaster, to land you safely at the uplifting ending.
Reviewer: Sandra Giorgetti