The Dark Earth and the Light Sky
Nick Dear
Almeida
–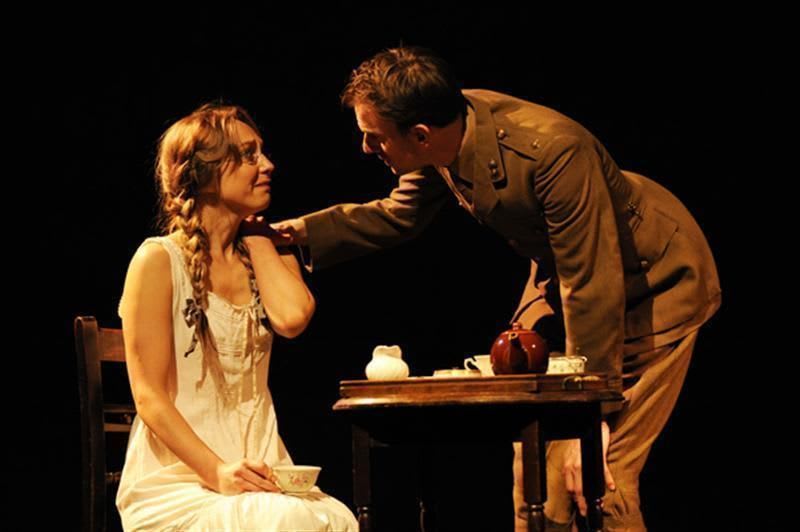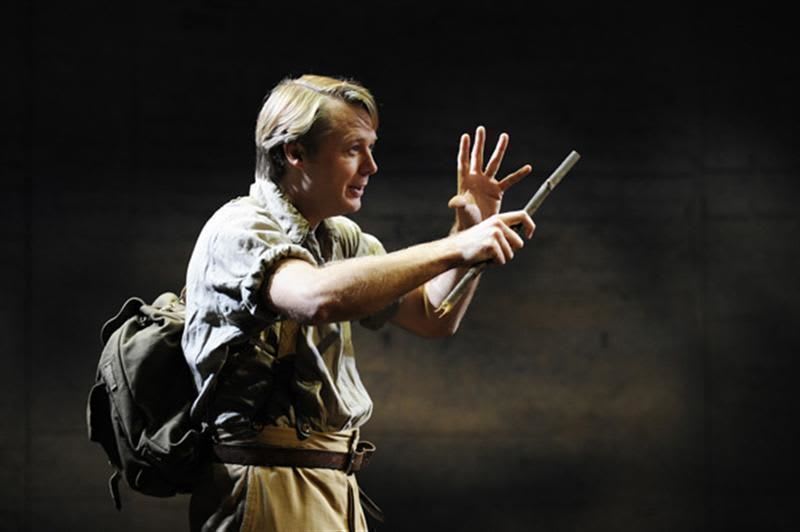 Edward Thomas is now a little-known figure from the artistic world of over a century ago. Nick Dear has obviously become entranced by the poetry and decided to bring the vacillating nature lover to life on stage.
Writing biographical plays about poets is always a risky venture, since the subject matter is frequently anti-theatrical.
The best examples such as Sir Tom Stoppard's The Invention of Love come off but, all too often, regardless of the quality of the team involved, the material would work just as well in book form.
On this occasion, designer Bob Crowley creates a set out of versatile mud with a backdrop subtly reflecting sky in various conditions.
This is all appropriate for a work that attempts to encapsulate the character of the critic and poet, played by Pip Carter, in the three years during which he communed with American counterpart Robert Frost before an early and ironically antiheroic death at Arras towards the end of the Great War.
Despite his modest background, the Oxford-educated aesthete had artistic leanings, if not the confidence to express them. Sadly, he also developed a death wish and, it is hinted, a vein of madness that included discussions with an imaginary "other man".
At least his wife Helen, expertly portrayed by Hattie Morahan, had unquestioning faith. Unfortunately for her, love and children were not enough to turn tetchy Edward's frequently sore, neurasthenic head away from his love of nature and urge to depict it in words.
Helen also struggled to come to terms with the two intense friendships that helped to define Edward's life as he struggled to find his identity in both human and artistic senses.
Eleanor Farjeon's chaste love led to jealousy that seems odd given the overt virginity exuded by Pandora Colin's bluestocking character.
Thomas's close friendship with the American poet caused his wife just as much anguish, especially as she did have a justifiable concern that Frost was trying to divide the married couple by taking Edward to America.
As soon as the Englishman met the future legend, whom he idolised, Thomas and Frost became inseparable companions.
They might have inspired each other, but while Shaun Dooley as Frost persuaded his friend to turn his nature observations into poetry that became posthumously revered, the effect that the critic had on the poet is less clear from the play, although his reviews clearly assisted Frost to achieve fame.
Most of the drama during 2¼ hours comes from Helen's frustrated attempts to maintain the would-be poet's love or at least presence, though the stark depiction of his death in the trenches is a visual high point.
In order for work such as The Dark Earth and the Light Sky to succeed, it needs to convince audiences that they have managed to gain a deep understanding of the subject's motivations. Individual viewers will decide for themselves on the level of achievement judged by this measure but many might conclude that the play falls some way short.
Reviewer: Philip Fisher