The Dazzle
Richard Greenberg
Michael Grandage Company and Emily Dobbs Productions
Found 111, Charing Cross Road
–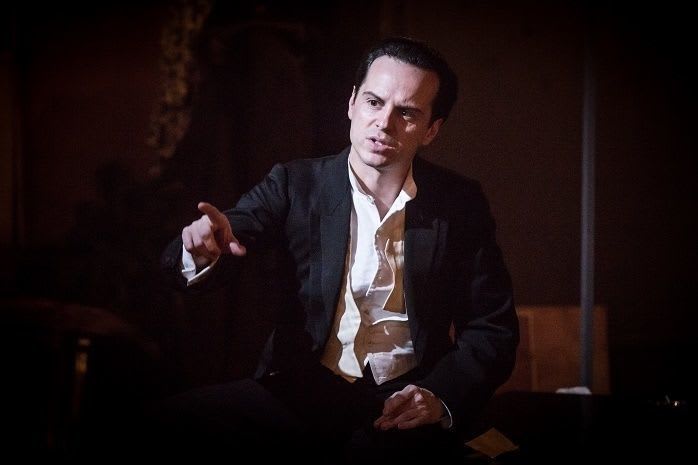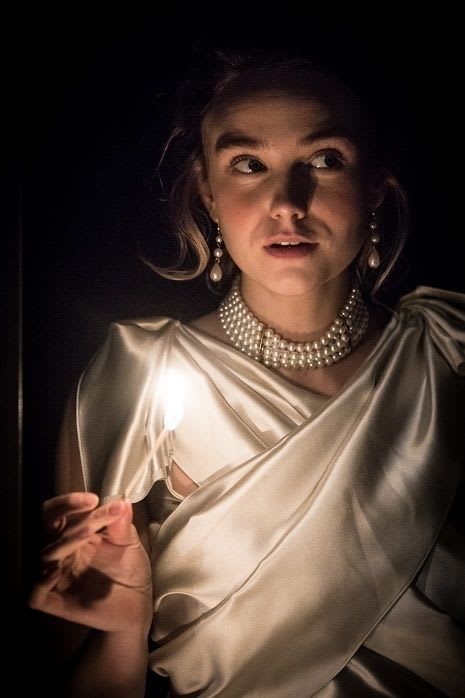 To quote from the playwright Richard Greenberg, "The Dazzle is based on the lives of the Collyer brothers, about whom I know almost nothing". Had he waited a few years, in sourcing this piece about a pair of congenital hoarders, it would be impossible to draw on the 2009 novel, Homer and Langley by E L Doctorow.
By the end of this intense, 2½-hour three-hander, viewers may not know the full story of the Collyer brothers or their friend Milly Ashmore but they will have a far better idea of the experiences of a trio of eccentrics across three Christmases early in the 20th century.
Simon Evans's production is set in the Ben Stones-designed Harlem home of the brothers, which, in the early scenes, looks a little like an antique emporium and, by the end, is getting closer to a junk shop. To add to the effect, the thrust stage is located in a small room located high above Foyles Bookshop in central London.
The play itself was first produced as far back as 2002 in New York but is only now receiving a British première with the cast led by the kind of actor who nowadays is usually only found on TV and film screens.
Andrew Scott, taking the role of Langley in a break from filming James Bond movies and Sherlock, finds himself asked to portray a musical genius with autistic tendencies.
On the plus side, the star pianist is relatively diligently cared for by David Dawson as his brother Homer. The problem is that the exasperated retired admiralty lawyer suffers from his own eccentricities. However, the quick-fire repartee between them can be dazzling during an evening that contains much writing of high poetic quality.
The catalyst for potential change arrives in the attractive form of heiress Milly, played by Joanna Vanderham. For some reason, the society beauty is attracted to Langley and seems only too keen to forsake her Fifth Avenue home for marriage to a man whose foibles she is willing to overlook with the kind of blind determination that a spoilt upbringing can engender.
What feels like a marriage made in Hell gets very close to the altar, Homer provocatively egging on the participants, apparently with underlying financial motives.
One problem with this play is that it is hard to tell how much time passes between separate Christmas scenes. In any event, some years on in the absence of Milly, the increasingly delusional brothers retreat further and further from a world with which their only contact is the occasional brick delivered through their front windows.
Just when it seems that the lady has disappeared forever, she returns in much chastened form having been dubbed "the well-dressed madwoman gibbering in the Queen Anne chair" then released from the state madhouse, where her less than loving parents had hidden their unruly offspring.
The Dazzle is a play that can be challenging but is also amusing in its portrayal of a sad, lonely trio of outcasts trying to make sense of the world.
The London première benefits greatly from a well-balanced cast with Andrew Scott inevitably delivering a fine stage performance and getting excellent support from David Dawson and Joanna Vanderham, particularly after her character begins to suffer.
Given the reputation of its leading actor, there is every chance that tickets will sell out to this intriguing, unorthodox Christmas not-quite-ghost story.
Reviewer: Philip Fisher