The Dead City / Die tote Stadt
Composer Erich Wolfgang Korngold, libretto Paul Schrott
English National Opera
London Coliseum
–

Listing details and ticket info...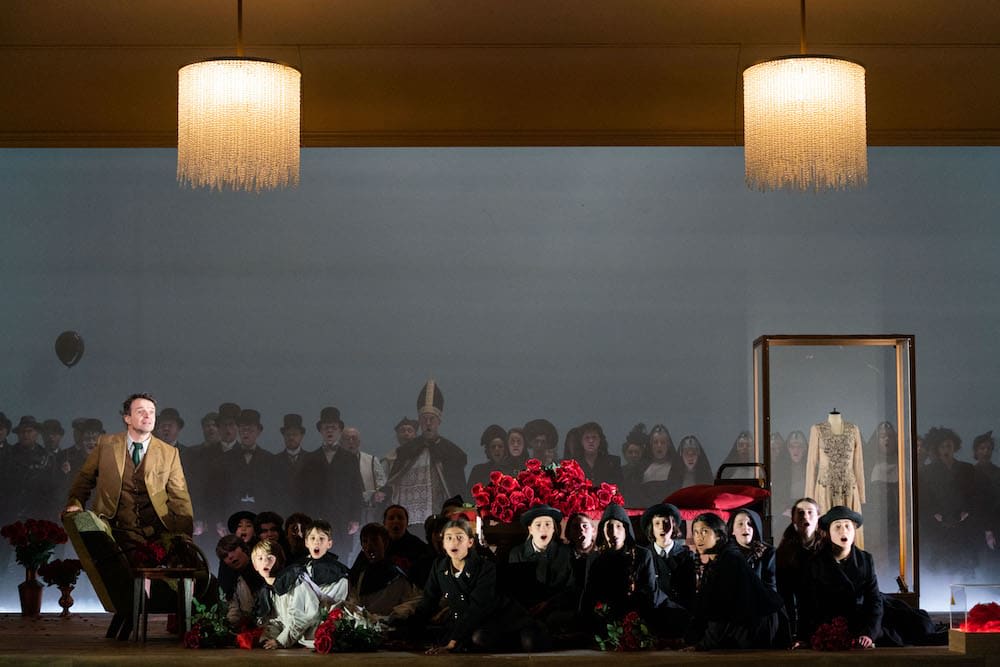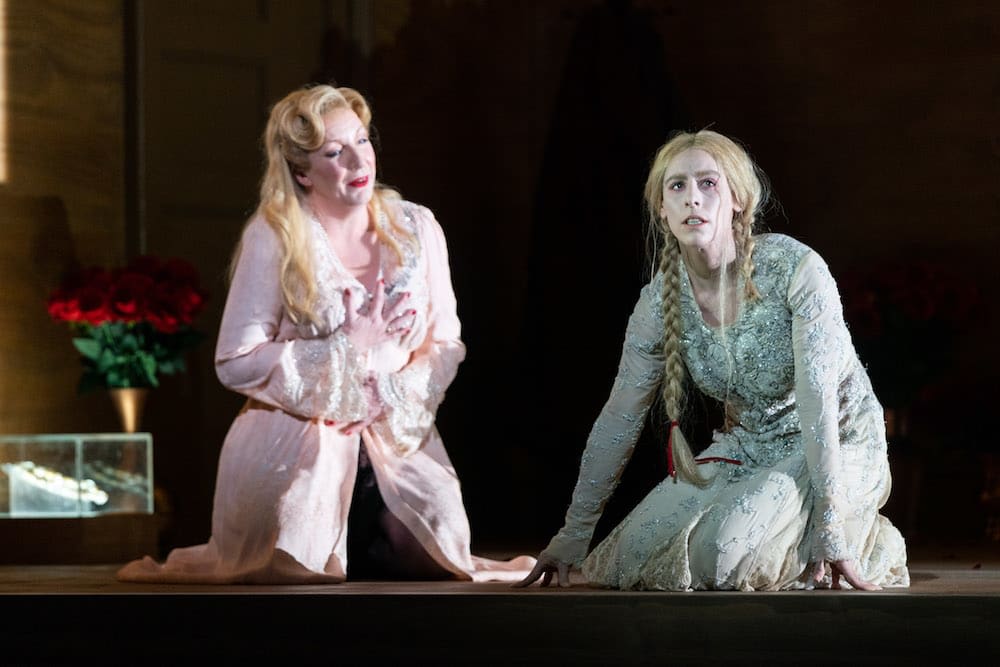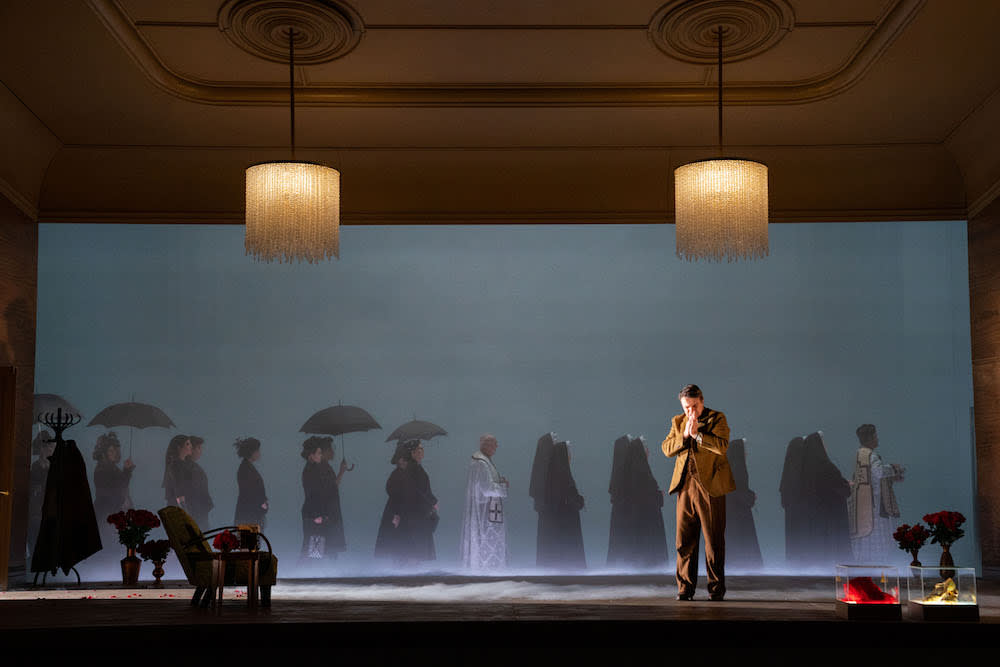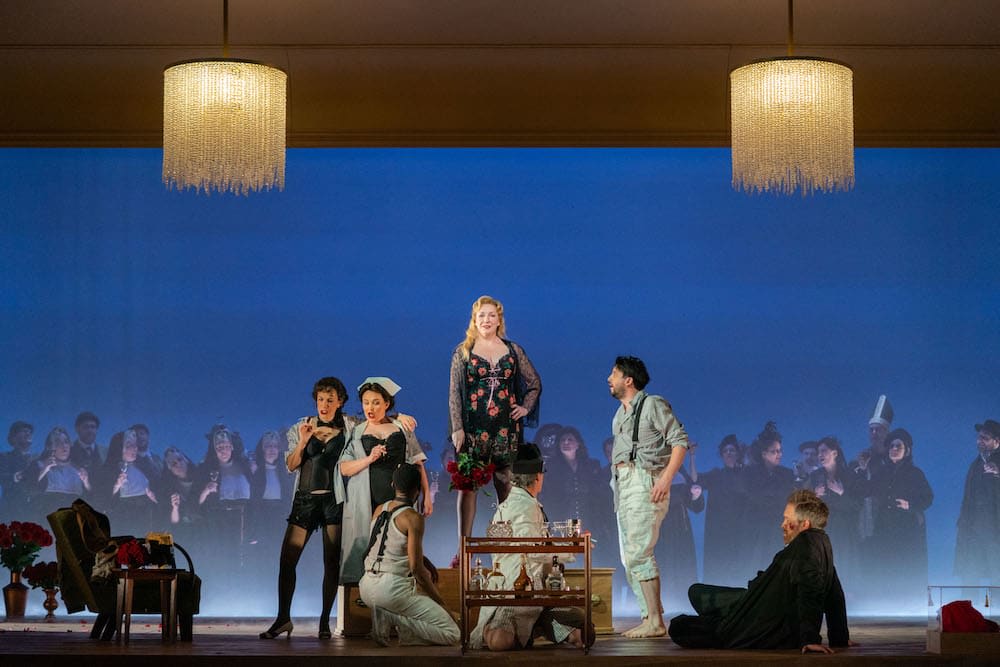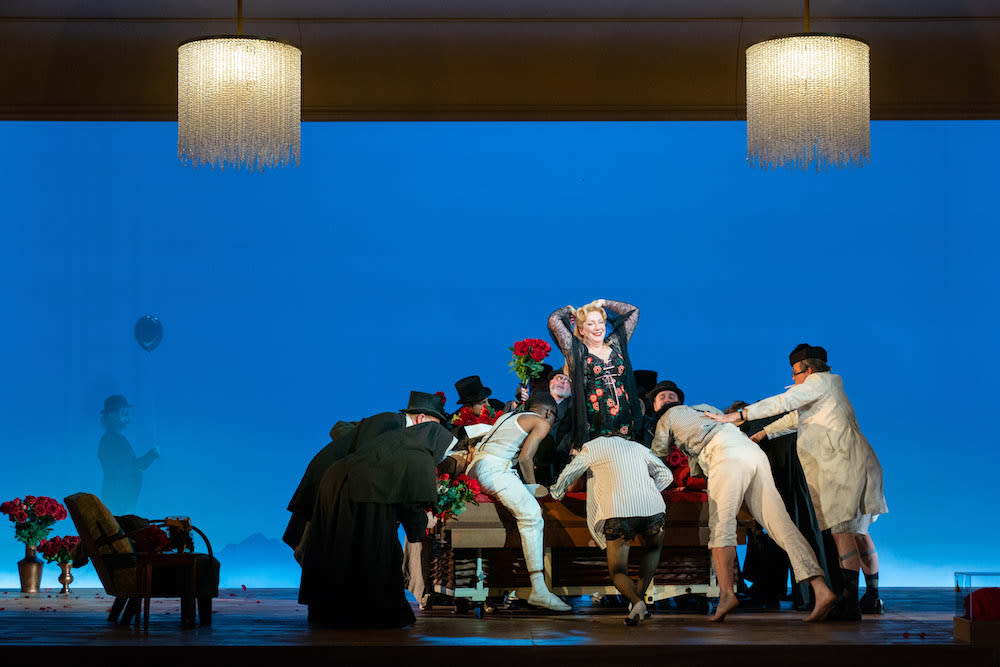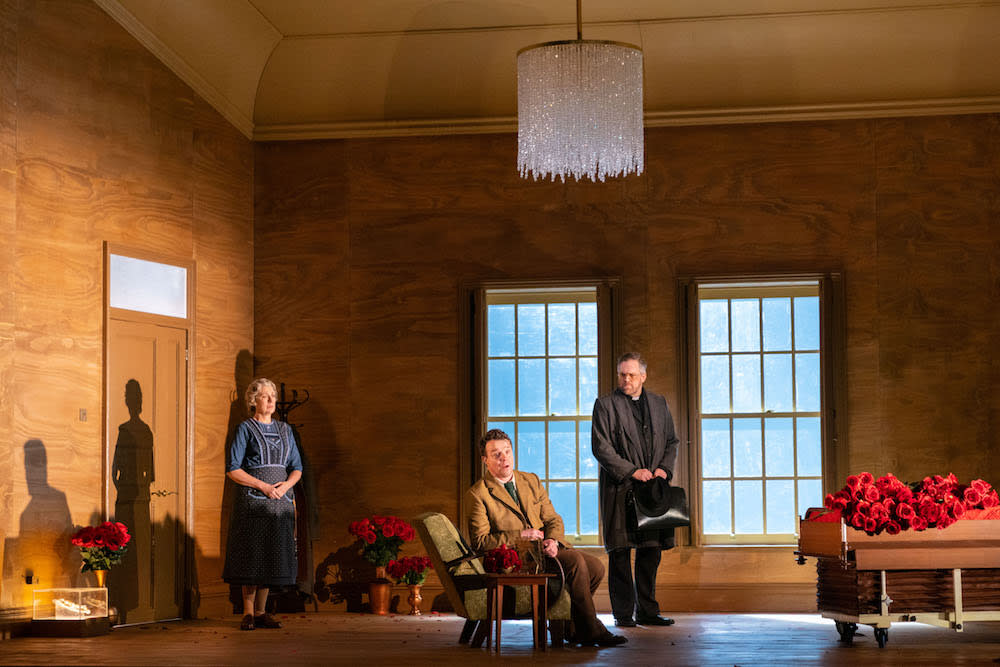 Freud, the Golden Age of Hollywood, Hitchcock's Vertigo, the surreal, a troubled mind, mad grief—enough to drive you insane… And the 'dead' city of Bruges—what is it about Bruges? But this is not Martin McDonagh's black comedy In Bruges; this is the holier-than-thou pious city based on Georges Rodenbach's 1892 Bruges-la-Morte.
We may know Korngold as master of Hollywood film scores, but Viennese wunderkind child prodigy Erich Korngold (1897–1857) wrote Die tote Stadt in 1920 (aged only 23) prior to his escape to America—in the footsteps of his friend Max Reinhardt—during the Nazi era when his works were banned. Strauss and Mahler were much impressed by Korngold.
The libretto, written under a pseudonym, was by him and his music critic father Julius, a symbolist novel turned into a psychological study. Romantic, modern, it is a cinematic score for a mental breakdown brought on by pathological grief.
Paul's wife Marie died five years ago far too young and he can't let go of her memory. His flat has been turned into a mausoleum of her clothes, a braid of her hair framed over the fireplace, a gown in a large vitrine. She is physically very present, ghoulishly stalking superstitious Paul. Marie's coffin dominates the stage (as she dominates his mind).
He has turned secretive, window shutters closed against the nosy outside world. Until he sees a woman who looks like his wife, Marietta, a touring dancer, and becomes besotted with her. He is aroused by her: true and profane love are confused. Marie is death, Marietta is life, which will he choose? Paul's friend Frank also falls for Marietta and enters into the drunken games of her theatre friends—there's something of the Weimar period about them.
Marietta realises that she is in competition with a dead woman. She can't win. He wants her to sing Marie's favourite lute song, but she prefers the life and songs of the Pierrots. We are all Pierrots in the comedy of life. Paul an involuntary one, deceived by his brain. Surreal, fantastical, but real to Paul in his traumatised dissociative state: does one always kill the thing one loves?
It all plays out in his mind, a nightmarish dream play in which choirboys arrive via the chimney breast, and an endless funeral cortège winds its way past his house (the back wall is lifted on to a foggy scene) and into his house. I think Manet but it's a reference to Degas who did a study of nuns for Meyerbeer's Robert le Diable, in which the players are performing, Marietta as Helena.
Set, covered in red roses, is by Miriam Beuther. The central prop, the couch, is a hospital bed, and Marietta's decadent friends play at doctors and nurses. There are lots of ideas and subtle jokes floating about, as when children, bringing the wrong colour roses, are swiftly ushered out. Walls disappear, ceiling rises, coffin descends. James Farncombe's lighting casts long shadows on the walls.
It's a gift for a director and designer—how to depict that unreality. Annilese Miskimmon, directing a new version, first one for the Coliseum, has gone for a realistic depiction. There are no plural rooms of the mind, as I've seen in other productions.
And she's made a decision to bunch the first two acts together before the interval, making for a very long first half, one hour forty minutes. Basically it's three acts of about 45 minutes each. Maybe starting at 7PM and having two intervals would be more comfortable for performers and audience.
It is announced that tenor Rolf Romei, singing Paul, has been unwell but would carry on. It is his debut at ENO after all. He starts off a bit underpowered but soon finds his voice and confidence. A demanding central role is sung and played with intensity and passion.
But the star of the evening for me is soprano Allison Oakes, making her debut here, as Marietta. She also sings the voice of Marie. What a powerful voice, full of vigour and reach. Fabulous as the floozy, but also sensitive towards the dead woman, she dominates the stage, captivates us, as she captivates Paul and turns his inner life into turmoil. Solos are emotional, duets even more so.
Baritone Audun Iverson is in glorious voice as Paul's friend Frank. Sarah Connolly, as Paul's worried housekeeper Brigitta, turns into a nun in Paul's imagination, hence my Ken Russell association. Not a large role, but it's good to see her back at the Coliseum.
Amongst the 'Pierrot' friends, tenor William Morgan stands out as Victorin. Lauren Bridle plays the silent ghost of Marie. The chorus is marvellous as always and the Finchley Children's Music Group is very disciplined—imaginative play was never so good.
Kirill Karabits, Chief Conductor of the Bournemouth Symphony Orchestra, conducts an expanded orchestra—eighty-eight musicians who truly make a wonderful sound. We could be at the cinema—the weighty silences are very modern. And the instrumental interludes sweep me away.
Reviewer: Vera Liber