The Destroyed Room
Matthew Lenton
Vanishing Point
Royal Lyceum Theatre
–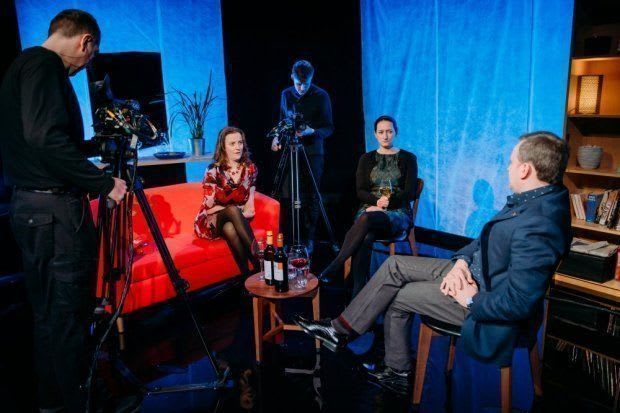 The companion piece to Interiors quickly gets lost in its own pretentions.
Before it opens, we are informed that the piece was influenced by a photograph (projected) with the same title taken by Jeff Wall and featuring a wrecked room. That in turn was a response to a painting by Delacroix.
What follows is meant to be taken as an overheard conversation between three people, who just happen to be actors.
However, something is missing and the event seems entirely contrived and artificial, more so when it strives for added naturalism, for example when people speak over each other at conveniently different volumes.
To add to the Big Brother effect, a pair of cameramen projects the speakers on to a big screen, milking the emotions.
These should run high as the trio primarily debate the modern voyeurism of death, whether in search of natural disasters or their man-made equivalents.
The overall impact should be heightened by the sub-verbatim technique and evident sincerity but is far less effective than an admittedly scripted play in which actors play defined characters with views rather than mouthpieces for someone's thoughts, maybe their own, but then again….
Reviewer: Philip Fisher