The Distance
Deborah Bruce
Orange Tree Theatre and Sheffield Theatres
Crucible Studio
–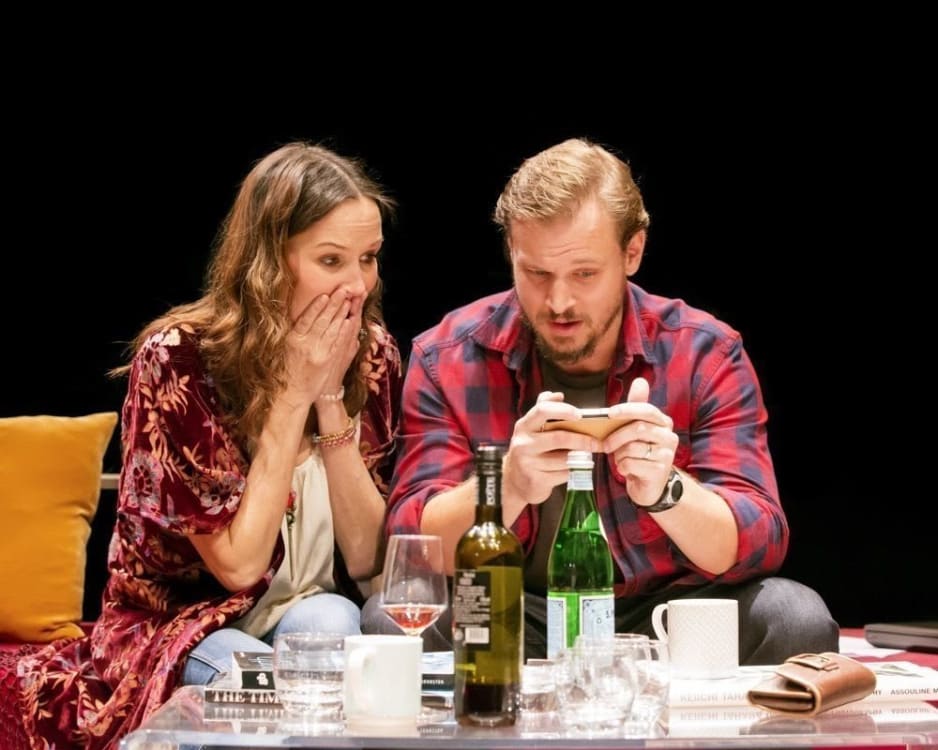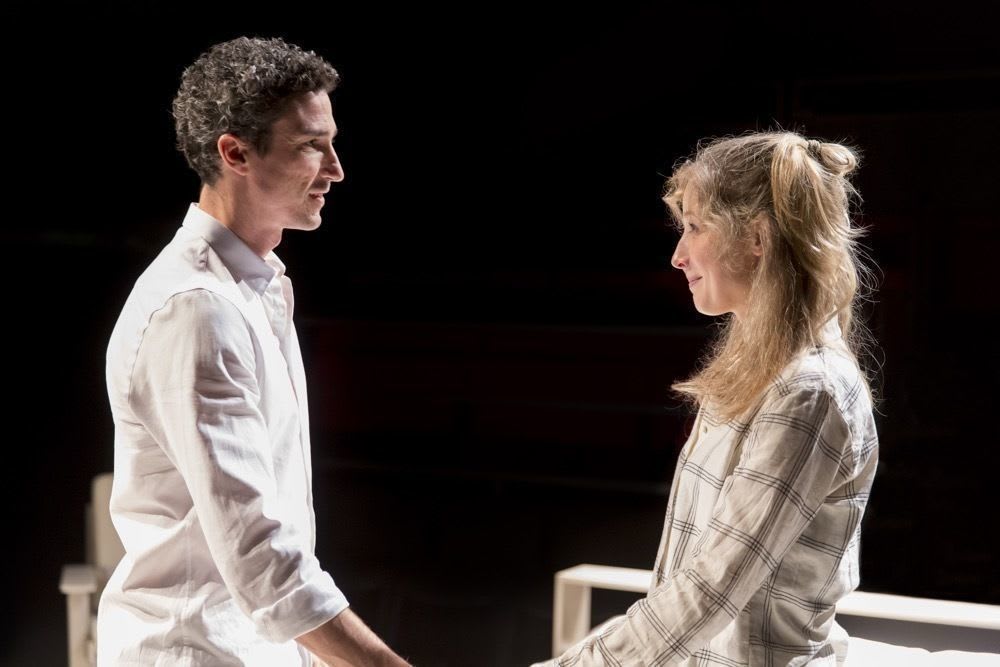 The Distance is receiving its regional première at the Crucible Studio after the 'fantastic' audience response to the original production at the Orange Tree in 2014.
Writer Deborah Bruce teams up again with director Charlotte Gwinner (Associate Director at Sheffield Theatres) and a flawless cast to provide a stimulating and thought-provoking evening's entertainment.
The play addresses a recognisable contemporary issue: the difference in society's attitude to a mother who leaves her children in contrast to a father who does the same thing. We have not moved on far from Nora in A Doll's House.
What makes the play so satisfying is that the 'issue' is made complex by the multiple perspectives presented, given flesh by convincing and well rounded characterisation and the sensitivity and humour of the writing.
When Bea (Michelle Duncan) walks out on her husband and two children in Melbourne, she turns to her women friends in London for solace and support. This is in short supply since overbearing Kate (Charlotte Lucas) and to a lesser extent scatty hippy Alex (Charlotte Emmerson) can only impose their own values on her experience and are unable to listen to, let alone comprehend her reasons for leaving.
The play takes place on the night of the London riots of 2011, a violent turmoil which provides a suitable backdrop to the emotional turmoil experienced by the group of friends and the men in their lives.
Kate's relationship with her husband Dewi (Daniel Hawksford) is reminiscent of Alison Steadman's marital relationship in Abigail's Party: dismissive, condescending, humiliating, and it later transpires that he also has abandoned a daughter conceived out of wedlock in order to placate his wife. It is left to his much more caring, though flawed brother Vinnie (Steven Meo) to provide financial support for this child.
A key figure in the latter part of the play is Alex's teenage son Liam (beautifully performed by Joshua Sinclair-Evans in his professional debut). In a seminal speech, he describes how he imagines the father who deserted him paralleling the simple everyday actions he makes, then destroys the fantasy with a powerful and well chosen expletive. The best laugh of the night.
It is significant and a mark of Bruce's objectivity as a writer that it is the men in the play who take on the childcare, while the women 'friends' make unwanted and insensitive interventions, or fade away in irresponsible, personal gratification.
There are exemplary performances from each member of the cast, persuasively real and convincingly characterised. Duncan's Bea is withdrawn, emotionally exhausted and deeply sensitive, only exploding into a passionate outburst when her attempts to explain herself are consistently rejected. In contrast, Lucas's Kate is a dominatrix, over-verbose and exhausting, convinced that she knows better than Bea how the situation should be resolved.
It is interesting how much more potential there is for exploring a situation with a cast of six rather than three or four, particularly when two of the characters are introduced later in the action. Ibsen knew this. Bruce is particularly successful in creating characters that provide opportunities for comic writing, Vinny and Alex especially, but who also contribute to the emotional seriousness of the play.
Signe Beckmann's set adapts effectively from hotel suite to living room, and the choreographed scene changes performed by the cast are fascinating to watch.
Gwinner suggests that the success of the play lies in the 'quicksilver' changes between comedy, pain and pathos, and that an audience laughing at one moment can fall 'absolutely silent within a second'. This is certainly the case in the current revival which makes it a thoroughly enjoyable as well as provocative experience.
Reviewer: Velda Harris