The Dolly Mixtures
Book and lyrics by Tom Kelly, music by John Miles
The Customs House
The Customs House, South Shields
–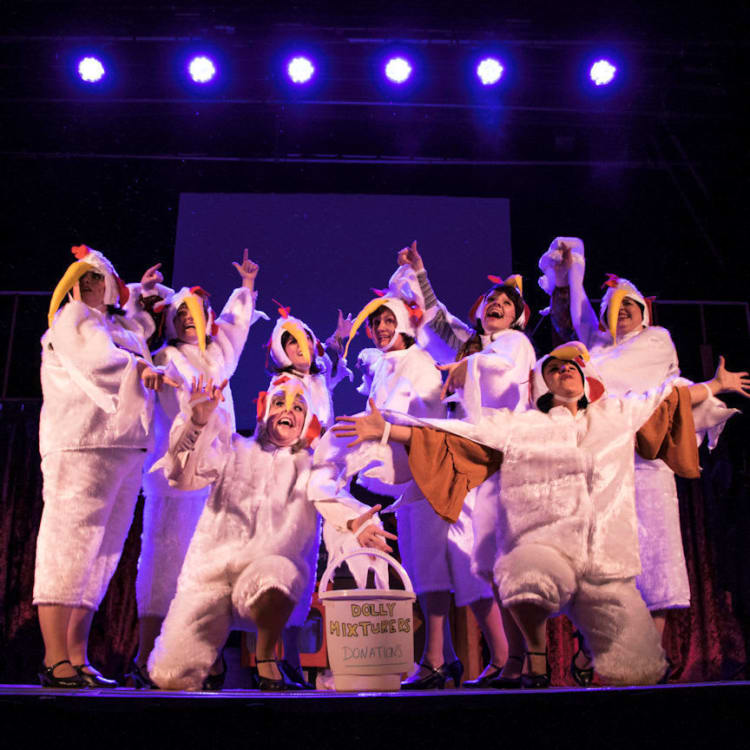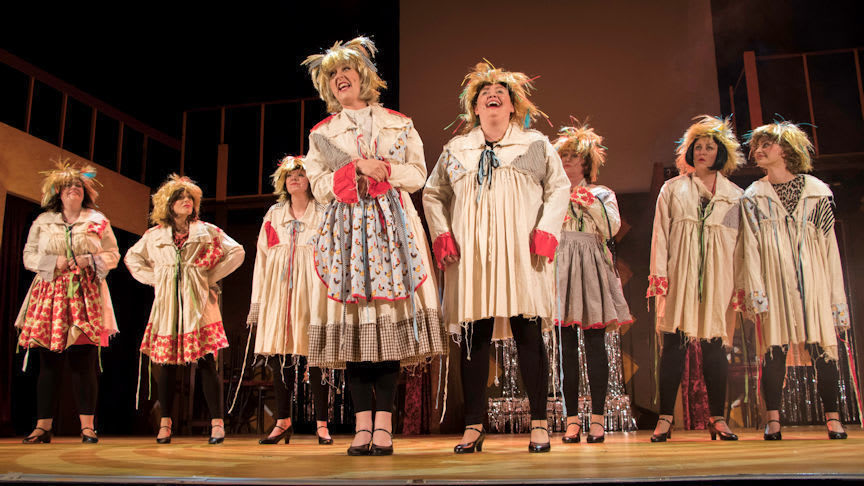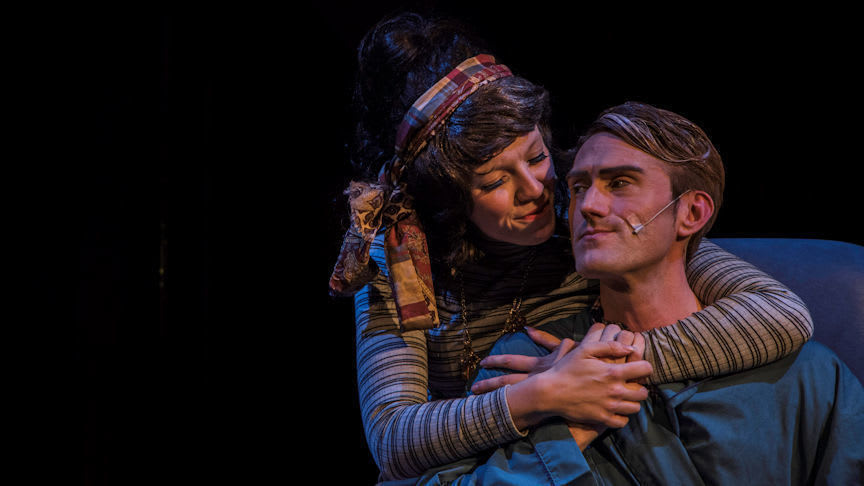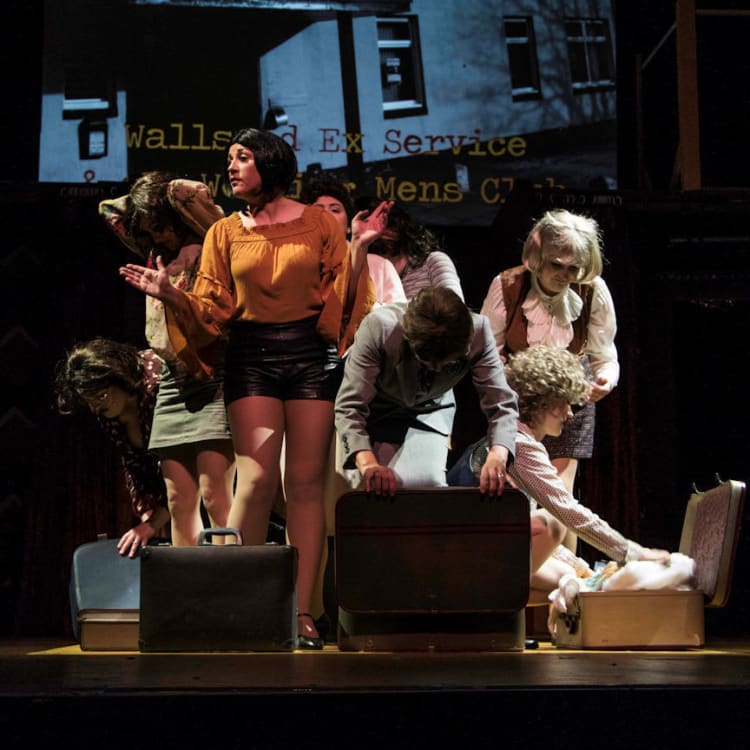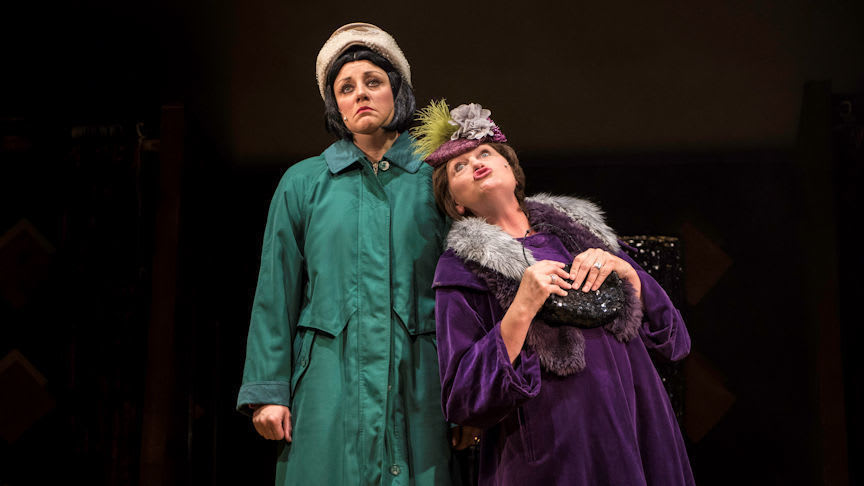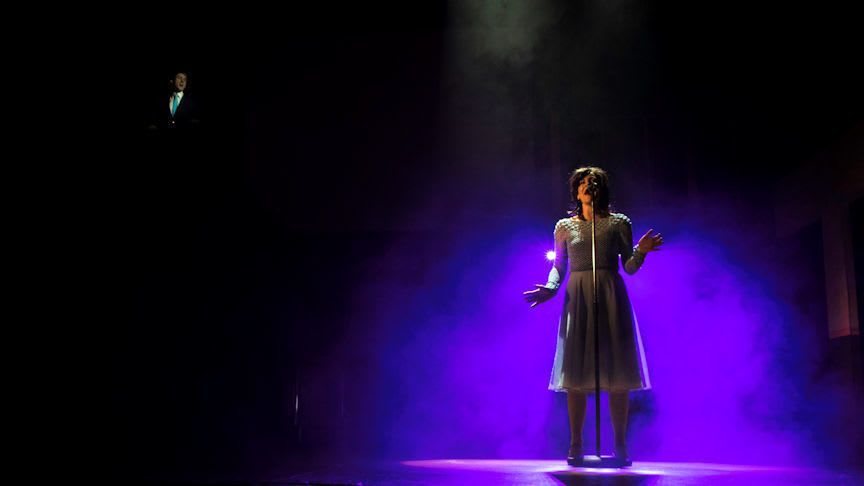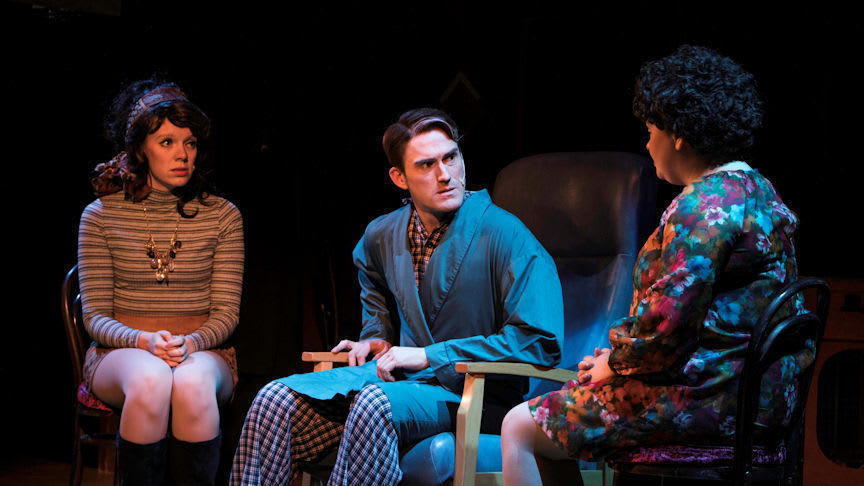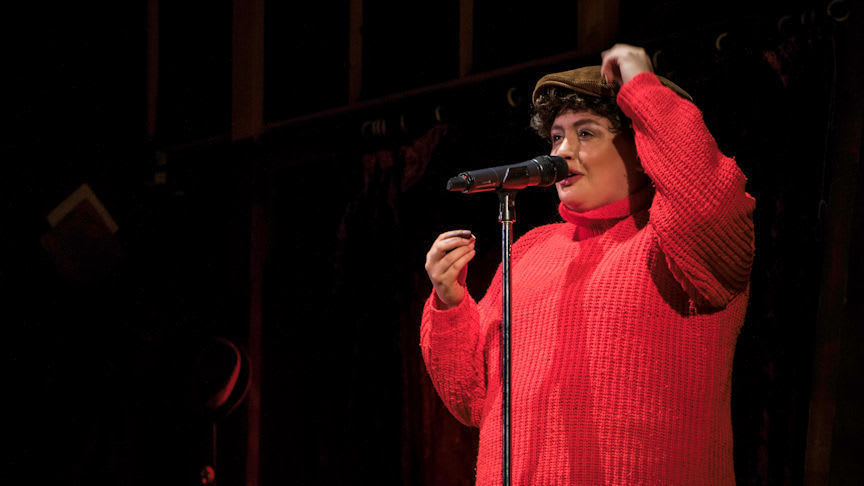 It was in August 2016 that The Dolly Mixtures first appeared on the Customs House stage. The story of eight local women who, because of the bowel cancer diagnosis of the husband of one of their number, raised over £100,000 for Cancer Research in the '70s and '80s by performing a comedy and singing act in the working men's clubs of the North East, an arena in which women were tolerated (but not in the bar) and only really welcomed as strippers, was a great hit with the theatre's audiences because of its sheer entertainment value, eliciting gales of laughter, much appreciation for the quality of the performances (particularly the singing) and a number of tears. An obvious candidate, then, for revival during the venue's 25th anniversary year.
So how does this production stand up?
There has been some tightening up of the script—nothing major, just some ambiguities removed and the loss of some superfluous words and lines. There's been a change of director—Mina Anwar, who last time was choreographer, keeps that role and takes over as director from Ray Spencer—and a few cast changes, due to the unavailability of three of the original cast who were replaced by Zoë Hakin, Stephen Lee Hamilton and Natasha Hawes.
It's hard to make comparisons after three years (memory and that—especially mine!) so I won't even try, but I can say that the overall impact was just as great. At the end, the audience surged to their feet, clapping along to the music and cheering the cast.
It is a real ensemble piece but there is a special focus, inevitably, on Margaret, whose husband Ken's illness and subsequent death was the spur for the foundation of the Dolly Mixtures, and his spirit which watches over her and the girls until, as the song says, it is time to "Say goodbye".
Sarah Boulter plays Margaret, having played Betty last time round, and new cast member Stephen Lee Hamilton is Ken. Apart from one scene early in the play when she visits him in hospital, along with his sister Hilda (Natasha Hawes), their two duets, "Always you" and "Say Goodbye", are sung with her oblivious to his standing next to her. Their voices blend beautifully, however, and these duets, along with Margaret's second half opening song "When you lose someone so young", take us in an instant from the comic mayhem of the Dolly Mixtures' performances to tears.
And yes, the comedy is raucous, loud and lively. "The Pheasant Plucker's song" is as risqué as it sounds whilst "Squawk, Rattle and Shake" (sung by chickens!) also had the audience in tears—but this time of laughter. We have a little taste of the Little Waster, Bobby Thompson (Natasha Haws), and a visit from Hylda Baker (with Cynthia, of course), here played by Patricia L Whale and Christina Berriman-Dawson.
I have to admit that a favourite moment of mine (because I love the song, and it was well sung) was Victoria Holtom's performance of John Miles's no. 3 chart hit, "Music".
With a cast of 9 and a band of 3 and running for ten days, a production like this is quite a financial risk for a venue the size of the Customs House, a venue which, as I have said on many occasions, consistently punches above its weight, but this production really does deserve to break box office records. Will it? With the kind of word of mouth it's going to get from the hugely enthusiastic audience of which I was a part, it ought to!
Reviewer: Peter Lathan