The Domestic Crusaders
Wajahat Ali
Tara Arts
Tara Arts, Earlsfield
–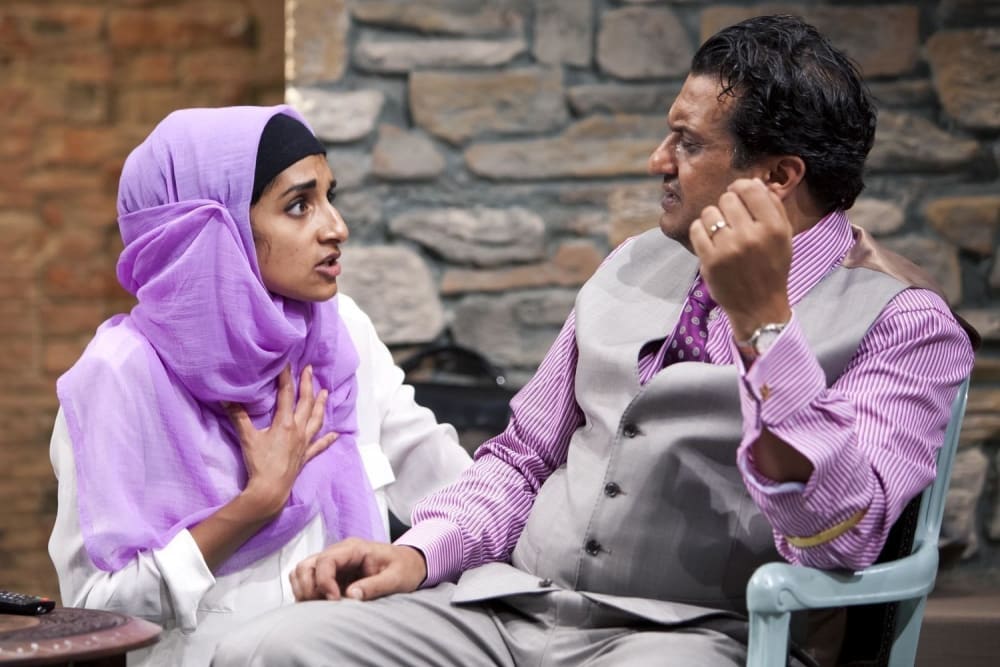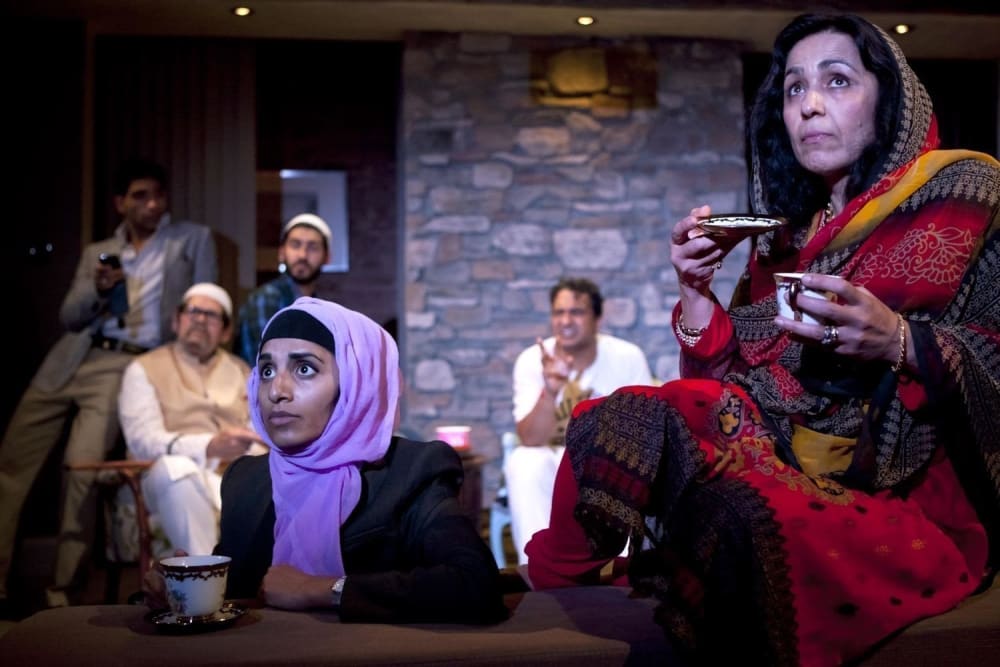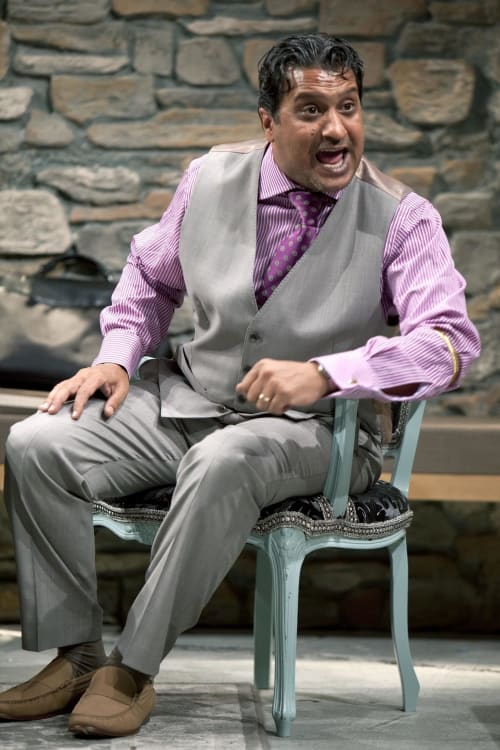 It would be nice to feel that many of the themes and issues explored in The Domestic Crusaders had become familiar and been done to death on stage is up and down the country.
However, due to the dearth of Asian theatre in Great Britain at present, Wajahat Ali's play, receiving its UK première, comes over as fresh rather than clichéd.
The piece is a modest drama set in San Francisco (or nearby) during 2010, where feuding takes place against a political backdrop when three generations of a Pakistani-American family are thrown together to celebrate the youngest son Ghafur's 21st birthday.
What should be an occasion for unadulterated goodwill and happiness soon descends into familiar familial warfare.
Everybody has a beef. Shyam Bhatt is legal student Fatima, an independently-minded young lady determined to wear the hijab and marry whomever she wishes. This offends her parents and creates a butt for streams of jokes delivered by elder brother Sal, Taqi Nazeer as the sneeringly supercilious stockbroker.
The birthday boy, played by Kieran Vyas, is the apple of his parents' eyes—that is until he announces that, rather than becoming a doctor, a career in teaching lies ahead.
A generation up, the characters are stereotypical. Screen favourite Kulvinder Ghir plays Abu, a hard-working businessman who cares too much about status, while Mumta Kaash's Ami is a house slave who gets her kicks gossiping and matchmaking with the other aunties of the community.
Wajahat Ali is a political journalist and there must be every chance that he lives in a family rather like this one. With such a background, it is surprising that, although he has a talent for raising important issues, he doesn't address too many of them head on until the very sprightly Ernest Ignatius playing Grandfather Daada rounds off the 2½ hours by revealing how he had suffered his war wound in the period just after Pakistan achieved independence 63 years before.
Director Jatinder Verma can be a little fussy but uses the thrust to create intimacy. He also expects his cast to communicate through the fourth wall, which is novel in such a piece.
The Domestic Crusaders will have undoubted appeal amongst London's Muslim population but should also be of interest for more widely, since anybody with an interest in a significant but possibly unknown part of the community might learn a thing or two.
Reviewer: Philip Fisher