The Dresser
Ronald Harwood
Duke of York's Theatre
–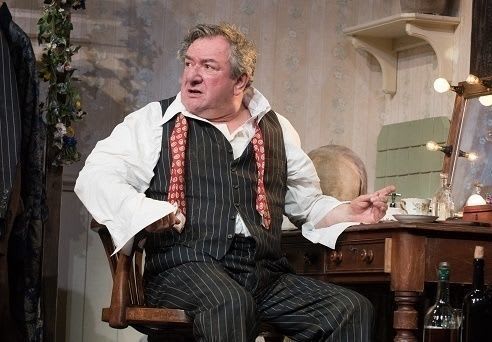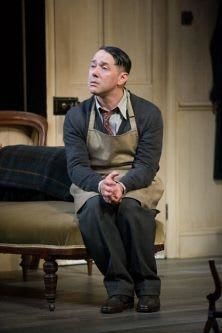 Sir Ronald Harwood's regularly revived modern classic is a marvellous, bittersweet tribute to the theatre and those for whom it is their lifeblood.
It harks back to wartime and the heyday of the actor-manager, a breed that largely disappeared with the passing of the weekly rep—typically seedy touring companies playing a different town every week.
Despite denials by the playwright in the programme, it is no secret that Sir, the self-centred actor at the centre of this drama, is at the very least to an extent modelled on Sir Donald Wolfit, possibly the archetype of this breed, certainly in the mid-twentieth century. If nothing else, the young Harwood spent five years as dresser to Wolfit.
While he could not compete with the Oliviers and Gielguds, this was an actor who is probably still touring around heaven (or its opposite) today and rarely if ever doubted his own greatness.
The Dresser views the flawed genius through the eyes of Norman, a man who has enjoyed the dubious pleasure of dressing and coddling him for 16 devoted years.
In the early scenes, Reece Shearsmith excels as the camp, bitchy dresser, someone arguably closer to the actor even than his not-quite-wife, Her Ladyship.
He has plenty of work to do, as the great man has been rendered inert by exhaustion and the now-fashionable impediment of nervous breakdown, scarcely acknowledged or recognised in those faraway times.
When Sir arrives, one cannot imagine how this weeping wreck, given deep pathos by Ken Stott, could ever have acted. However, through love and coercion, Norman pumps him up like some needy balloon until a powerful thespian capable of conquering an audience as King Lear for the 227th time emerges.
Designer Michael Taylor's shabby dressing room of the opening scene gives way successively to the backstage area where disaster is only barely averted and then the stage itself, where Sir triumphs once again.
The closure of an evening that lasts just under 2¾ hours but feels considerably less takes place where we started but not until the actor is shown to be as mortal and fallible as the rest of us, albeit with a fine knack of instilling devotion in a large and varied crew of acolytes, although inevitably there is the occasional naysayer.
The Dresser is a wonderful depiction of actors and their business that is funny and moving at different points and occasionally simultaneously. Sean Foley's production features two marvellous central performances from Stott and Shearsmith, both right on the top of their game. They are well supported by a trio of Sir's women: Harriet Thorpe is suitably pompous as Her Ladyship at the end of her tether, Selena Cadell shows the real pain of unrequited love felt by Madge, the producer/stage manager, while Phoebe Sparrow is amusing as ambitious ingénue Irene.
Anyone who has a passion for the theatre, on whichever side of the curtain, is likely to be immediately enamoured of this highly enjoyable, extremely well-acted evening of theatrical in-jokes and piercing but affectionate homage to the acting profession and those for whom it is and inescapable addiction.
Reviewer: Philip Fisher