The Drowned Girl
Kelly Jones
Olivia Harris
Chapter, Cardiff
–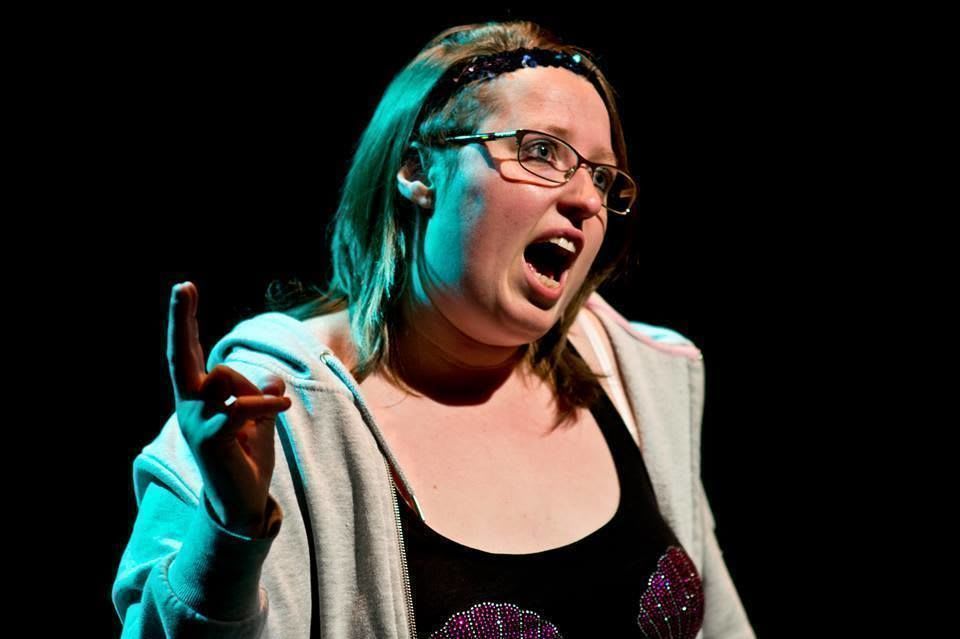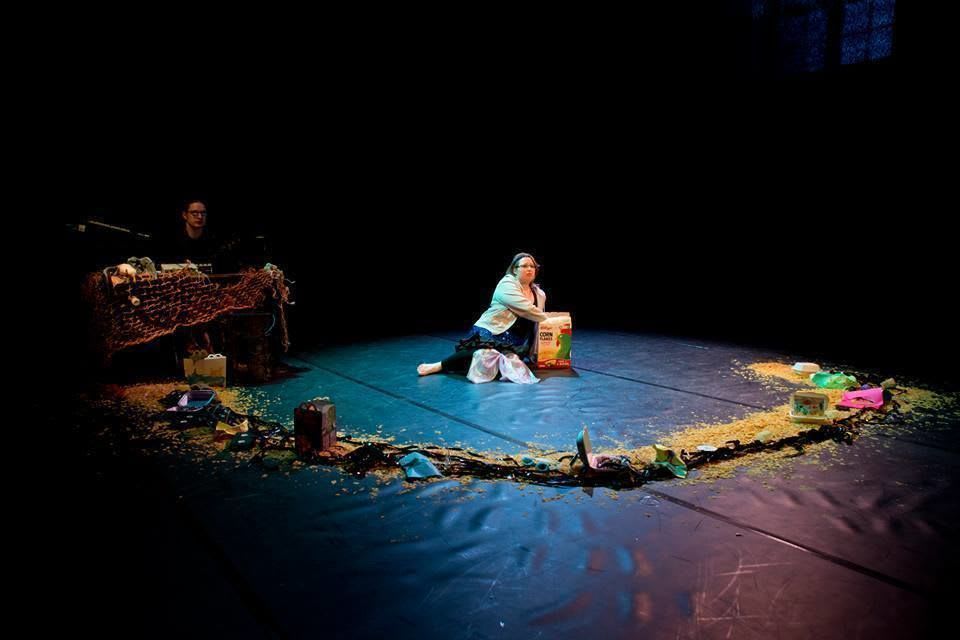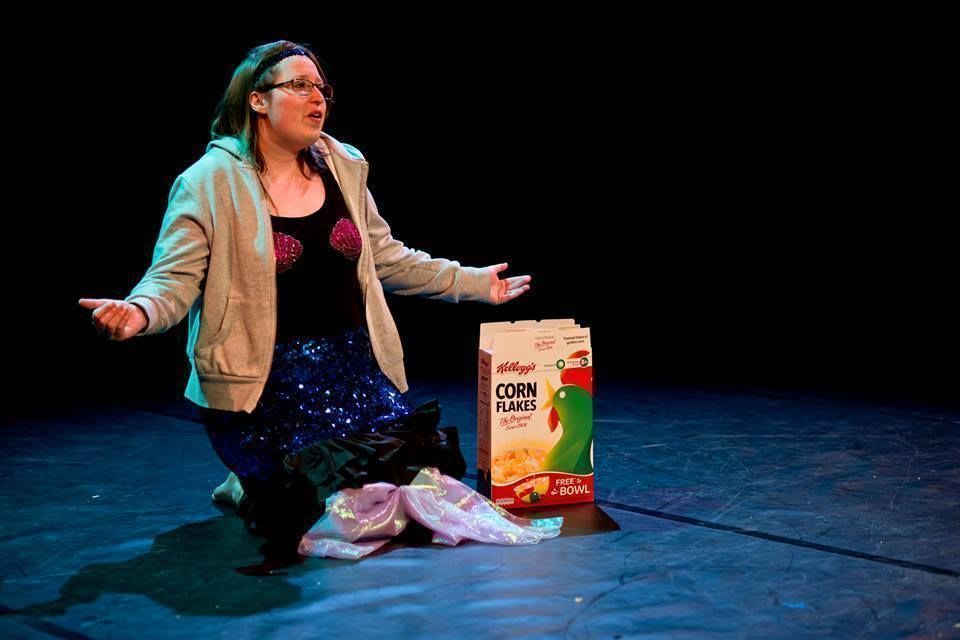 Kelly Jones is having something of a moment.
Her play football-girl-gang-themed Blud was recently a critical and box-office hit at Cardiff's The Other Room Theatre. And, as the most recent winner of the Wales Drama Award (the competition run by National Theatre Wales, BBC Wales and BBC Writersroom), great things are expected of future productions.
The Drowned Girl has undergone a long period of development (a previous version having played at the Yard Theatre, Hackney in 2014) and is a phantasmagorical take on the autobiographical memoir.
Jones herself stars as "Kelly", a supermarket worker in Dagenham, who has returned to work following the tragic but not entirely unexpected death of her grandmother three weeks earlier. We discover that her Nan has been the most affectionate and supportive member of her family, seeing her through several personal crises. The first was when the young Kelly realised that she would never be an Olympic swimmer; Nan assured her that she would be better off aspiring to be a mermaid.
As the performance begins, we see Kelly, sitting centre-stage, wearing an improvised mermaid costume, playing on a "beach" which comprises scattered corn-flakes, cereal boxes and various items of domestic detritus. It quickly becomes clear to us that the young woman's grief has prompted a breakdown which causes her to perceive her unattractive urban world as an exotic underwater universe. It is, however, peopled with unpleasant creatures, such as the snarkily gossiping sea-witches, and her thieving cousin, little Noah, who likes to wear dresses.
The narrative is straightforward. Having had enough, Kelly runs away to the real sea-side, incidentally kidnapping Noah. Gradually, she realises that the most constructive way to combat her sense of loss will be emulate the old lady's loving altruism.
The writing is dense, poetic and allusive, although there's plenty of crowd-pleasing profanity as well. The sub-marine metaphors seem a little stretched at times, but this all helps to paint a picture of the central character's instability.
As a performer, Jones is refreshingly non-actorly—not that there's anything wrong with being "actorly", but her apparent ordinariness renders her warmly relatable, and helps to ease our way through her traumatic journey.
A clever move from director Anna Poole is to have Jones share the stage with sound artist Chris Young. Manipulating the aquatic soundscape, playing in voices and other effects, and occasionally interacting with Kelly, his presence grounds us in the "real" world as her fantasies threaten to get out of hand.
This is a deceptively simple piece which manages to convey epic sadness in a gently humorous manner; a charming and engrossing fifty minutes.
Reviewer: Othniel Smith