The Drowned Man: A Hollywood Fable
Punchdrunk
Temple Studios, Paddington
–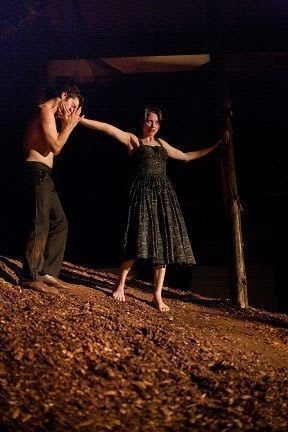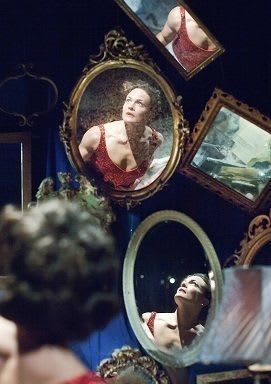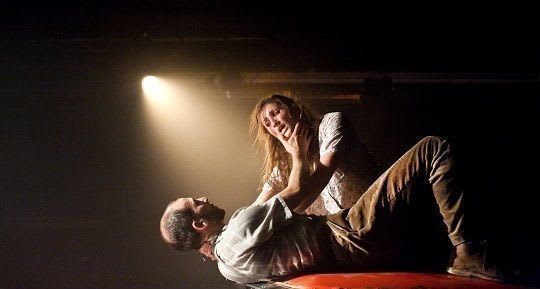 Punchdrunk's brand of site-specific, immersive theatre has built up a large following, including the National Theatre, which is sponsoring this production in a defunct film studio right by Paddington Station. The company has won multiple awards and performed to acclaim in New York, as well as at home.
The Drowned Man: A Hollywood Fable is supposedly loosely based on Georg Büchner's Woyzeck, a sad tale of love gone wrong.
In this case, it is played out in duplicate, once on a Hollywood film set and once behind the scenes. In fact, unless you are particularly perceptive, it will probably take the synopsis to make this clear and it should be compulsory reading prior to visiting Temple Studios.
Viewers should also be aware of the requirement to wear masks throughout the performance. The web site suggests that those wearing glasses should try contact lenses. This is clearly good advice but anyone who has no lenses will have to endure some discomfort, especially when the weather is good.
Director Felix Barrett's real strength lies in converting massive warehouse-type buildings into multiple theatrical sets. When combined with large cast sizes, this implies the kind of budget that is normally only available for movies.
This means that the audience can wander (and due to darkness sometimes stumble) around admiring the incredible effort that has gone into the design concept, which could easily be transported to a modern art museum intact.
The issue for some viewers is that his works tend to be a triumph of form over substance. With regard to The Drowned Man, unless the material was going on behind this critic's back, which is always a possibility with this genre, there is not really enough happening to fill 2½ hours, almost all spent on one's feet.
The summer heat that welcomed the show to London is actually appropriate for the Californian setting and also the steamy goings-on that take place. There is an awful lot of passion going down, though quite why is not always apparent.
Viewers are likely to see lovers smooching and fighting, actors auditioning for parts, rehearsing and performing but also at least one and probably two murderous crimes of passion. In fact, your dedicated critic managed to see the same poor woman murdered three times in one evening, the last bringing events to a climax.
This repetition with gaps can stretch credibility and it is necessary to see a Punchdrunk performance with the right mind-set.
If you like well-made plays, this is a company to avoid. Its main strength in this performance lies in effortful and often beautiful dance and movement routines, created by co-director and choreographer Maxine Doyle.
The good news is that, in addition to enjoying the disjointed plotting, visitors are always able to take time out in Studio 3, aka the bar, where, if the timing is right, they will also be entertained by a 'fifties musical band.
The overall conclusion must be that this kind of work has a ready-made audience but many will struggle to find enough variety and narrative to keep them going for the full duration.
While the early shows are selling well and tickets may well be hard to come by, at the time of writing there are still plenty available for performances in August.
Reviewer: Philip Fisher