The Duchess of Malfi
John Webster
Shakespeare's Globe
–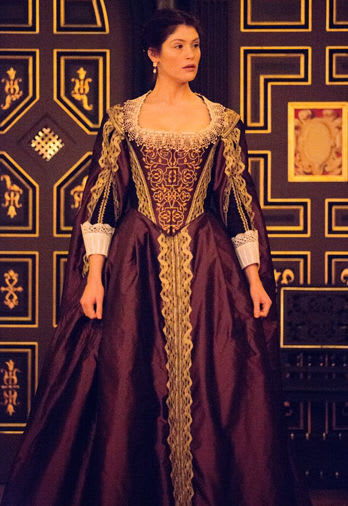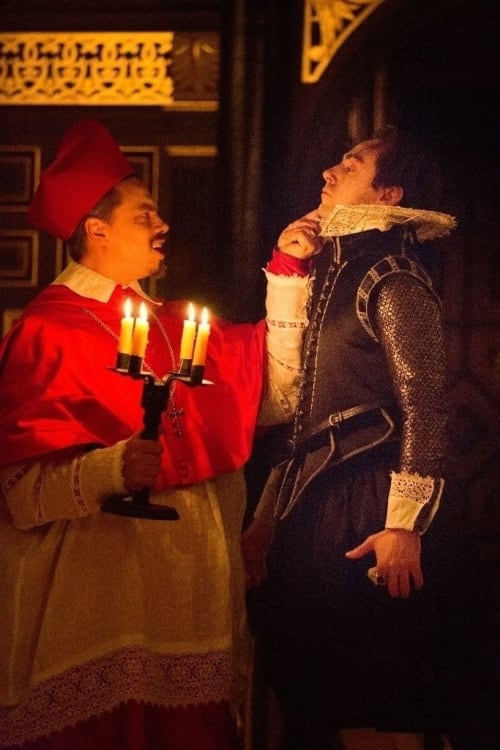 Significant changes are afoot at Shakespeare's Globe. Ever since it opened, this has been an open-air venue that largely presented high-quality, traditional productions of the plays of the Bard performed by a resident company. It has also dealt in modern works and those of Shakespeare's contemporaries.
The opening of the 340 seat Sam Wanamaker Playhouse changes the game. This is an indoor space that will allow the Globe to run right through the year rather than during the six months when the climate was at least barely acceptable.
The Globe has also become star struck. In the past, the names of the actors performing seemed of less relevance than their skillsets. Now, without wishing to denigrate the big names, in quick succession Dominic Dromgoole has cast Stephen Fry, currently playing in Twelfth Night on Broadway where it has transferred via the West End, and, as the Duchess of Malfi, Gemma Arterton.
To be fair to Miss Arterton, she has appeared at the venue before, 6½ years ago before superstardom struck, in Love's Labour's Lost.
The new wooden theatre has been created to imitate an indoor Jacobean playhouse, lit by nothing but candles, at one point rather worryingly almost immolating the evening's star as she bumped a table while wearing a floaty dress.
The Playhouse looks like a miniaturised version of its elder brother and seems to take up little more space than the Royal Court Theatre Upstairs but somehow crams in over four times as many people on three steep levels.
The Duchess of Malfi, first performed almost exactly 400 years ago, is one of those highly entertaining Revenge Tragedies that must have been a period cross between soap opera and horror movie.
In this case, the noble lady christened a "lusty widow" lives up to that title with the pick of the evening's actors, Alex Waldmann as Antonio, far too much of a commoner for this class-bedevilled society, swiftly bearing him three children. Throughout, Gemma Arterton enunciates perfectly, making the most of the theatre's excellent acoustics.
Her performing style is calm to the extent that it can seem a little dispassionate, particularly by contrast with David Dawson as her princely brother Ferdinand, who long before madness takes hold appears to be acting for the wide open spaces next door.
Her two brothers are equally evil, which is even more shocking since James Garnon plays a Cardinal whose earnest efforts to maintain his sister's purity sit strangely with his own whoring and worse.
This is all great fun in a play where action is generally triggered by Sean Gilder's Bosola, a hired hitman who eventually discovers a conscience.
Before that, audience members can relish, or shy away from, accidental slaughter, a truly scenic presentation (by designer Jonathan Fensom) of murderous evil and a treacherous murder that still seems blasphemous five centuries after the play was set, all leading to an inevitable bloodbath.
This is a fine, if gory, piece with which to open an intimate new theatre and Dominic Dromgoole has directed a production that holds the attention despite a degree of cramped discomfort long familiar to Globe habitués and which is part of the venue's charm.
Reviewer: Philip Fisher