The Edinburgh Fringe Survival Guide
Mark Fisher
Methuen Drama £9.99
282 pages
Released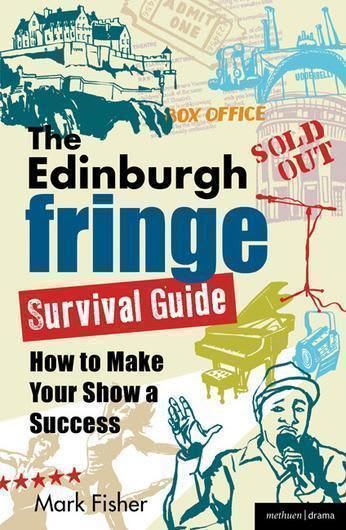 Mark Fisher may be an Englishman but he is probably the perfect person to write this guide on how to make your Edinburgh Fringe show a success.
He has been writing about theatre in Edinburgh for a couple of decades and regularly reviews and comments on events in that city during August, when it changes character completely, doubling the population practically overnight.
His approach to advising those that wish to put on shows on the Fringe is measured and sensible. Rather than putting forward Mark Fisher opinions, the writer has sought views and anecdotes from a large number of people who between them have experienced things from every perspective.
After a foreword by Mark Ravenhill, one might expect an analysis of the Fringe office and its constituent parts, related by those who run it and this is duly delivered. The book then expands on the topic to look at how to do things correctly by learning from the hits and misses of actors, comedians, producers, directors, journalists and even casual bystanders who take their annual holiday enjoying the riches that the city and its festivals can offer.
The overall message that comes through loud and clear, as it should, is to ensure that you understand what you want from the Fringe before making your frequently very expensive journey. Unless you do, it is unlikely that you will succeed in achieving your goals.
As we learn, these could be anything from three weeks of 24-hour partying to getting an award, a three star review or work for the rest of your life. Requiring readers to decide on which of these is Fisher's primary aim. The book then directs them towards the little pointers that could make all the difference.
Topics covered start with matters relating to entering into the Fringe to start and then colour significant areas such as picking a venue, putting on a show, containing cost, living with failure and attempting to use Edinburgh as a springboard to the world.
As one would expect, Mark Fisher has written an eloquent volume that should be required reading for anybody considering embarking on a debut fringe show as a performer or producer.
Reviewer: Philip Fisher