The Elves and the Shoemakers
Mike Kenny, based on the short story by the Brothers Grimm
York Theatre Royal
York Theatre Royal
–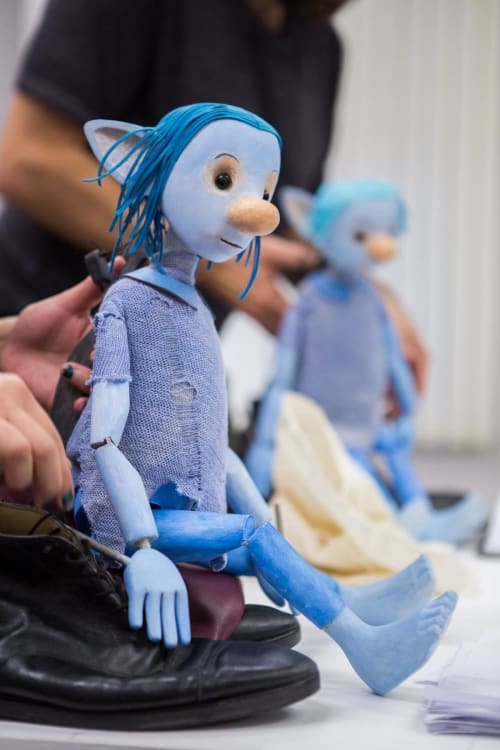 Mike Kenny is one of the UK's leading playwrights specialising in youth theatre. Earlier this year, tutti frutti performed his melancholy version of Hans Christian Andersen's Snow Queen, in which a young boy's bereavement plunges him into a world of sadness. The Elves and the Shoemakers is far more upbeat, but is equally funny, moving and delicate.
The show begins with Hannah Sibai's wondrous set, a man-size Wendy house with a detachable roof, opening up to reveal the shoemakers' kitchen and workshop. The level of detail is exquisite.
Adapted from the Grimm Brothers' fairy tale, the show depicts the lives of two elderly married shoemakers (Niall Costigan and Peyvand Sadeghian) who can't afford to buy each other Christmas presents. With no wood for the fire or loaves in the bread box, they are in dire straits. To make matters worse, they only have one piece of leather left with which to make shoes.
However, the shoemakers' luck changes one night when two mischievous elves appear at the window of their shop and decide to give them a much-needed hand.
The Elves and the Shoemakers is a charming and well-constructed piece that will no doubt appeal to children who are too young to attend the Berwick Kaler panto upstairs at the York Theatre Royal. Sensitively directed by Juliet Forster, the storytelling is crystal clear and full of imaginative detail.
Despite their youth, Costigan and Sagehian both persuade as elderly shoemakers struggling to keep a roof over their head. They establish a warm rapport with the young audience and breathe life into Peter O'Rourke's splendid elf puppets.
Unlike many Christmas shows, which try to cater for adults with double entendres and pop culture references, The Elves and the Shoemakers is squarely aimed at very young children. However, I think parents and grandparents will share their little ones' enjoyment in a magical tale well told.
Reviewer: James Ballands