The Eulogy of Toby Peach
Toby Peach
Underbelly, Cowgate
–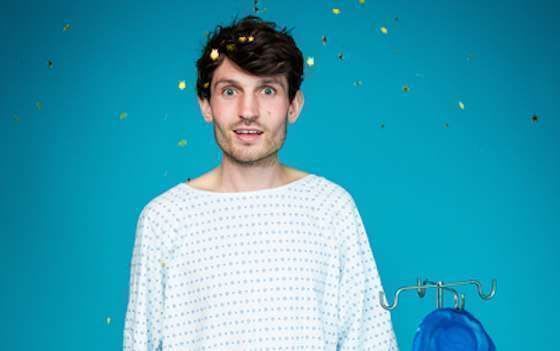 There are some shows that you are desperate to love but somehow, the presentation defeats you.
The Eulogy of Toby Peach fits squarely into that category. It is a comedy about cancer and there is only be one reason why Toby Peach can get away with what ought to be beyond bad taste.
At the age of 20, while a university student, Toby was diagnosed with cancer of the lymph nodes. Just over a year later, having seemingly escaped, he was thrown back into the horrors of the disease.
Pleasingly, after a series of hellish treatments, he now seems to have received a permanent all clear.
For whatever reason, presumably as a reflection of his personality, Toby presents his harrowing story using a style that falls somewhere between aggressive stand-up comedian and children's TV presenter.
He disseminates a wide array of statistics and war stories some very moving, while the whole awful experience was supported by his loyal girlfriend.
The happy ending should put a smile on to every visitor's face and maybe such an outcome for this brave young man is all that matters.
Reviewer: Philip Fisher