The Famous Four And a Half Go Wild In Thetford Forest
Harry Long
Eastern Angles
Sir John Mills Theatre, Ipswich
–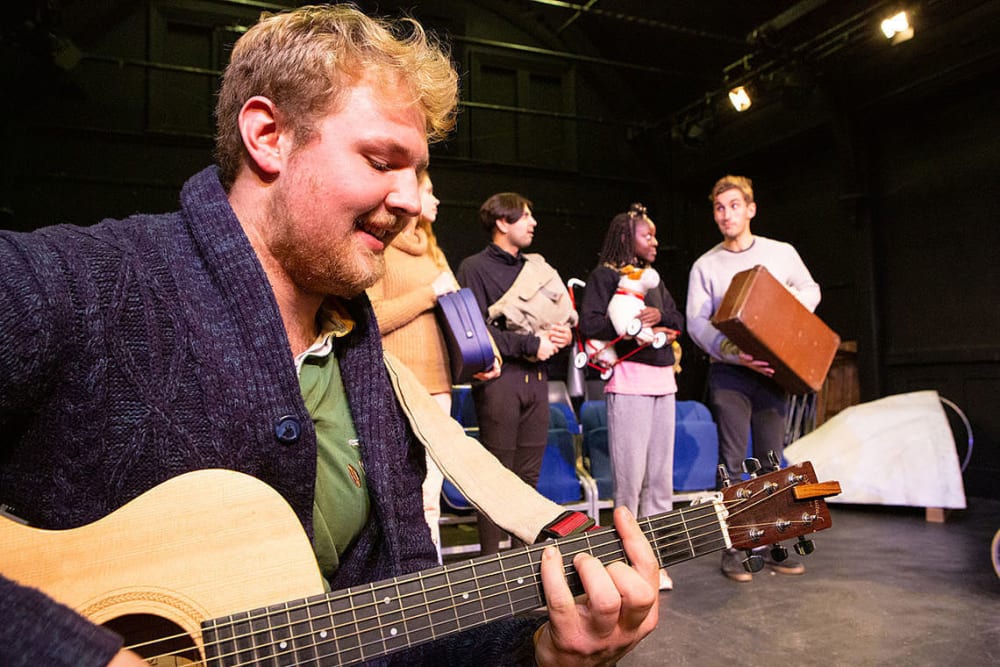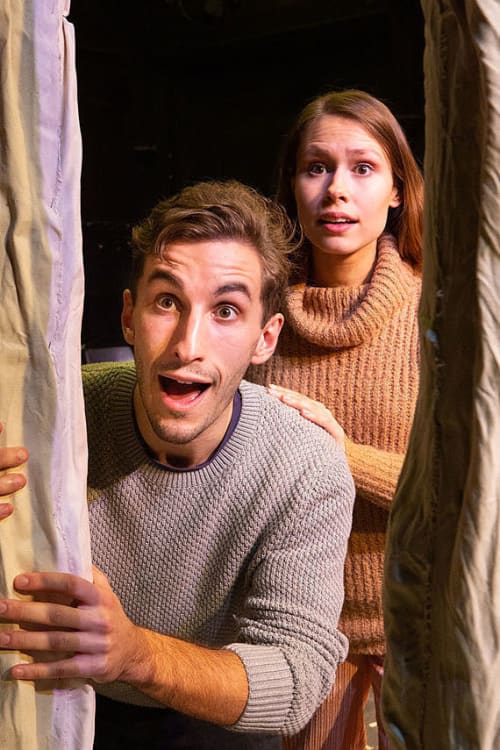 Eastern Angles' alternative Christmas show can be a bit hit and miss. This one gets off to a slow start but once it picks up it's a lot of fun with the usual quirky humour and bonkers characters—if a little more on the safe side than the previous Julian Harries written shows.
This one is penned by Harry Long, who wrote their 2017 production Ladykillers of Humber Doucy Lane, and it's directed by EA Artistic Director Ivan Cutting, but the storyline reminded me more of the Harries / Wymark written offering of last year: Fenland Screamers.
There's also not so much music—that might be good or bad depending on your view of musical pantos. It also seems a shame that most of the references are based in Norfolk or the Fens again; it would be nice to bring the references back to Suffolk, or at least change them depending where they are playing.
The inspiration is the Famous Five characters of Enid Blyton, but don't expect too many references to her seminal works. Set in 1964, four children and a dog go to spend the summer holidays with their mad Aunt Wingnut who lives in Thetford forest and has invented a time machine—well, two actually. One gets stolen by 'a dark shadowy figure' and so they use the other one to try and track it down in a series of 'adventures' that go back in time to cave men and Boadicea (a striking Kandaka Moore) and forward to 2040 when, due to climate change, the sea has encroached as far as Thetford.
The very young and likeable cast play many parts and give it their all. Especially good is Charles Barnett in his first professional stage role (although you'd never know it!) playing 'the dark shadowy figure' with a strong Scottish twang and Aunty Wingnut completely over the top.
There are some nice touches—I especially liked the Bollywood scene (giving Jason Patel a chance to shine as Elveden Hall's most famous character Duleep Singh), a Dad's Army skit with Jimmy Perry (Edward Kaye) trying to come up with some original ideas with a little help from his friends and the love story between the Casting Director (Lily Smith) and Teacher Dullas (also played by Charles Barnett). There's lots of pace, a bit of mild audience participation and some very quick costume changes.
Be assured though there is nothing very risqué here; it's suitable for all ages and persuasions and there is plenty to enjoy both visually and in the script.
This won't raise the roof with hilarity and is probably not a classic that will be talked about in years to come, but it's pleasant enough and a good evening's entertainment if you like your humour middle-of-the-road and without too many challenges. You also get punch and mince pies in the interval, so what's not to like?
Reviewer: Suzanne Hawkes