The Ferryman
Jez Butterworth
Royal Court Theatre
Bernard B Jacobs Theatre, New York
–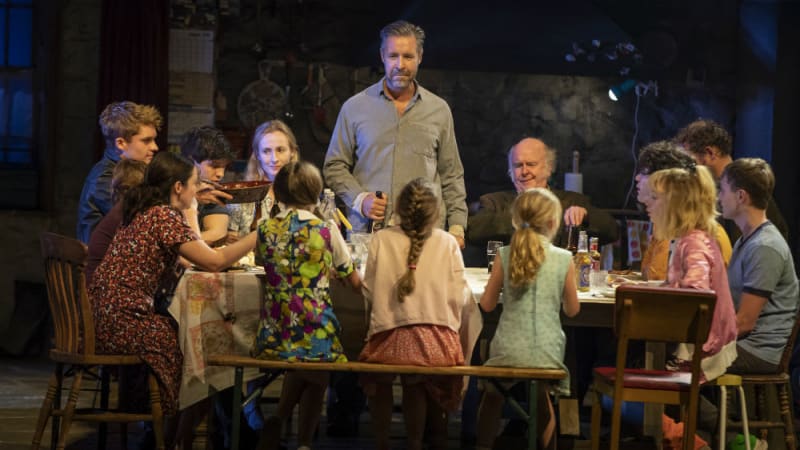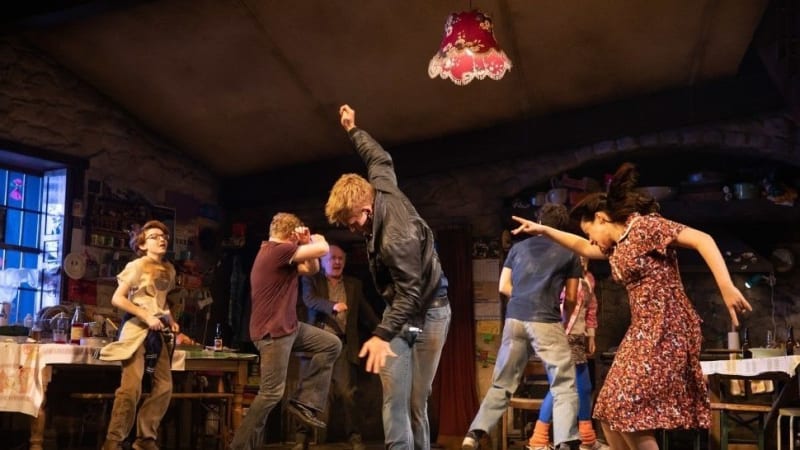 The Ferryman, written by Jez Butterworth, the creator of Jerusalem, won hearts and minds in London a couple of years ago, first at the Royal Court and then, immediately afterwards, in the West End.
Director Sam Mendes has brought the majority of his London cast to Broadway and they work together as closely as the extended family that so many of the actors depict.
This postmodern Greek tragedy has now become the darling on this side of the Atlantic too, harking back a decade to the days when it seemed that every serious play on Broadway hailed from Britain or Ireland. An American takeover cast is waiting and it will ensure a longer life for one of the best plays of the last decade.
For those that enjoyed those heady times, this drama that might just be a black comedy is set during the Northern Irish Troubles in the early 1980s. The piece brings to mind early Martin McDonagh but laid out on a considerably broader canvas. As such, it also projects the political spirit of O'Casey and the family problems of O'Neill,
Rob Howell's set may be slightly larger but remains very close to the original, perfectly bringing a rural Irish farmhouse in County Armagh to the New York stage.
This is the home of Quinn Carney played by Paddy Considine, a lively man with a dark history that he can never escape. In part, that is because his brother had disappeared 10 years previously, reputedly having emigrated without telling anybody including his wife or infant son. In fact, he was brutally murdered by the IRA having failed to live up to their harsh standards.
Slowly, over 3¼ gripping hours, we are introduced to a rich panoply of characters, every single one a convincing individual, from a quartet of young children to a trio of hilarious octogenarians, not to mention a lively goose and a couple of rabbits.
We meet them at a kind of family harvest festival, which should be a cause for celebration but is far from that despite the lively storytelling of anyone and everyone.
While some family members are happy to go about their own business or recall happier days, the political struggle is never far from the forefront of everybody's thoughts, in part because the hunger strikes of the period that made Bobby Sands an instant martyr, and then many more of his fellows, are constantly discussed.
Jez Butterworth has created a complete world that drifts around the ins and outs of Catholic family life in a war zone, sectarian politicking at a kind of level that is hard to comprehend for those who merely vote for and laugh at their elected representatives, illicit love, a kind-hearted Englishman who doesn't know his own strength and so much more.
The acting from a fantastic cast is strong from top to bottom, although without wishing to diminish any of their fellows, Considine, Laura Donnelly playing Quinn's sister-in-law Caitlin, Stuart Graham taking the role of sinister Muldoon and Dearbhla Molloy as Aunt Patricia particularly catch the eye.
Make no mistake, combining the weight of a Greek tragedy and the scope of a Russian novel, The Ferryman is a very special theatrical experience and one that should not be missed by anyone who loves blarney, intrigue and the kind of heightened authenticity that very few writers are capable of achieving.
Reviewer: Philip Fisher