The Fishermen
Chigozie Obioma, adapted by Gbolahan Obisesan
New Perspectives
Trafalgar Studios
–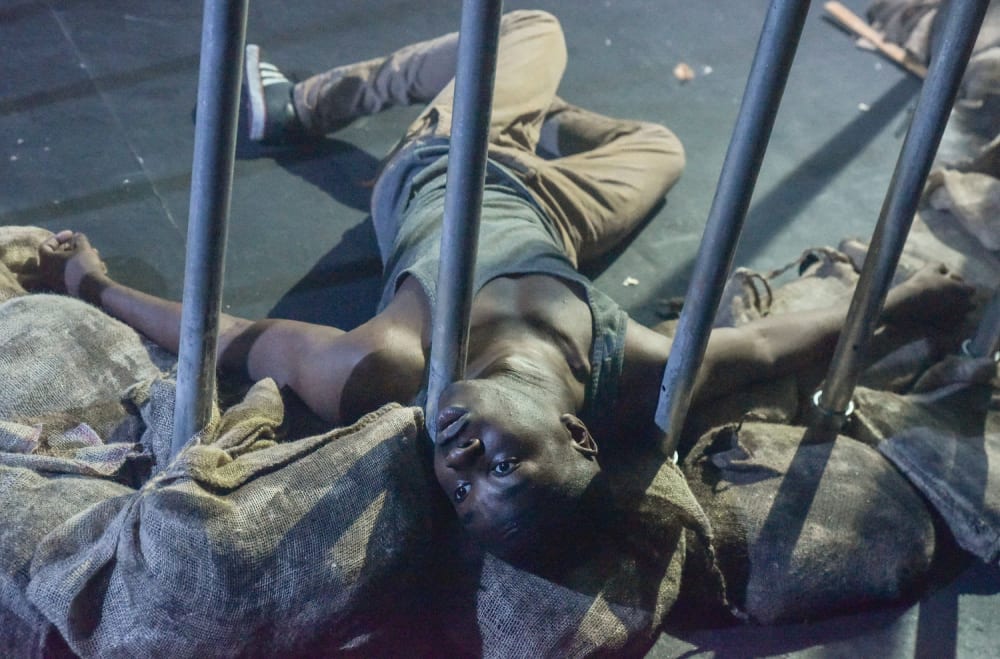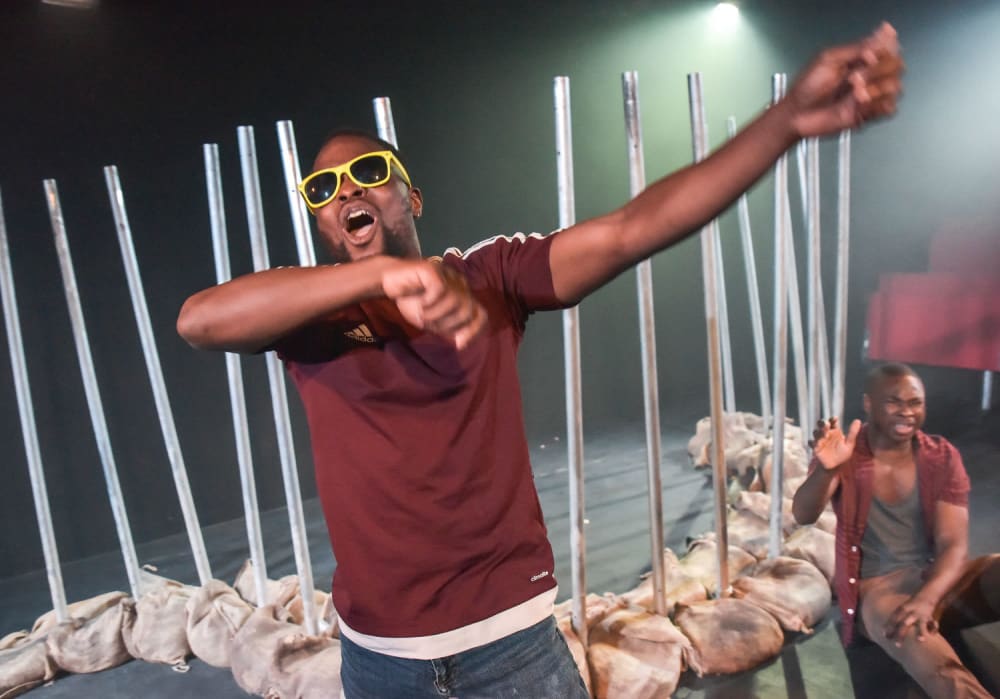 With the eagerness of their adult lives ahead of them, the brothers Ben (David Alade) and Obembe (Valentine Okukoga) ooze an unstoppable energy that can only stem from the excitement of youth.
Set in a rural fishing town in Nigeria, the boys spend their days trying to duck and dive the gaze of their disciplinarian parents, most of the time coming out happily on top. But their country idyll is interrupted when their father is called away to work and Ben and Obembe along with their two older brothers are left under their mother's supervision.
Realising their chance to make mischief, the four boys manage to slip away to fish in a forbidden river, where folklore has it bad things can happen. Despite crossing one of their parents' red lines, all seemingly goes fine at first. Then they stumble across a locally known madman whose prophecy soon unravels and changes the course of all of their lives. What ensues is fatal and Ben and Obembe feel it their duty to right perceived wrongs that have taken place. In doing so, the hopes of their father, who constantly reminds them of the great achievements he expects of them—and being a fisherman is not one of them—are thwarted beyond recognition, revealing a narrative that grapples with vengeance, prophecy and superstition against the demands of modern day living.
Constantly juggling a multitude of parts, the two-member cast switch seamlessly into other male and female members of their family and community, always entertaining the audience in the process with their exaggerated mannerisms, be it of their mother's hysterics or their father's thundering chastisements. The nimbleness of the acting is complemented by light touch with which Ben and Obembe literally weave around a minimalist set that merely comprises a series of upright pipes.
They use these barest of props with a versatility that intermingles grace with the physicality of the actors' performances. It just goes to show how realism can be so enhanced when such small accompaniments are used to full effect. The pipes serve as partitions of rooms in the family house, reeds circling the local river bed and sticks that are sometimes uprooted and turned into weapons when the brothers get into fights. All this within a very confined studio space meant that it could only work if the actors had a presence to truly resonate with the audience—and we weren't disappointed. Carried along with what appeared to be near-improvised performances, the spontaneity driving their narrative made a journey that quickly became ours.
While cultural references may have been somewhat lost on a non-Nigerian audience and the storyline didn't always seem to tie up, we cared enough about the characters for this not to entirely matter. Travelling alongside the dreams and aspirations of all members of the family, especially those of the parents whom we never actually see in the flesh, the audience is compelled to empathise with the impossible situation they found themselves in as their fates take such a different course to how it appeared at the beginning.
There is nothing "clever" as such about this play that's adapted from a Booker Prize nominated novel by Chigozie Obioma and which enjoyed a rapturous welcome at last year's Edinburgh Festival Fringe. The Fisherman instead feels authentic, raw and at times witty, but overall profoundly human.
Reviewer: Shiroma Silva