The Flouers o'Edinburgh
Robert McLellan
Finborough Theatre
–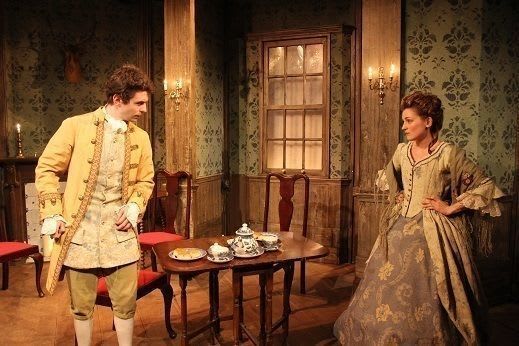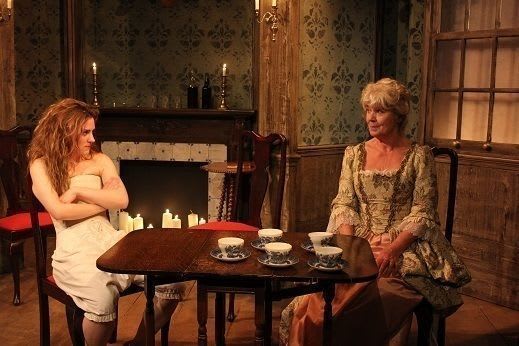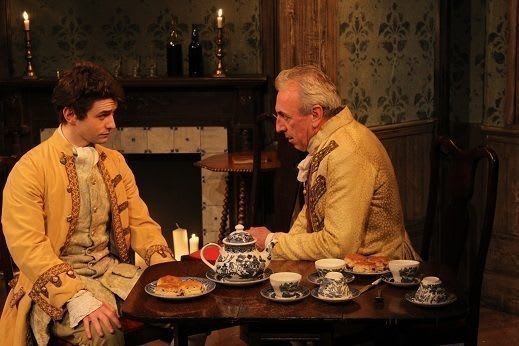 Having spent 2½ weeks in Edinburgh during August, the immediacy of the independence referendum became far more apparent than it had seemed in distant London.
Down south, where a novel coalition of all of the major political parties has teamed up to mug the Scots and keep them quiet, you would hardly have known that the biggest decision in living Scottish memory is less than a fortnight away.
All credit therefore goes to the Finborough for an ambitious programme entitled Scotland Decides 2014 (Tha Alba a'Taghadh 2014), headlined by this play.
The Flouers o'Edinburgh was written as long ago as 1948 and set a couple of centuries before that but is still able to make a significant contribution to a debate that is now hotting up as the Yes campaign moves into overdrive and polls suggest a close-run race on 18 September.
As Robert McLellan capably proves, the Scots and the English were two proud nations separated by a single language long before they started to colonise America.
On a wondrous Finborough set, designed by Phillip Lindley and featuring a picturesque fireplace as its centrepiece, the play works on a number of levels.
First, Leigh Lothian as flighty, young Kate Mair is in need of a husband, while her canny, scheming Aunt Girzie played by Jenny Lee, seems happy to put every kind of affair in order on her own account.
Secondly, so soon after "the '45" uprising, politics and relations between those north and south of Hadrian's Wall are strained to such a degree that families can be divided. This is exemplified by Kevin McGonagle and Finlay Bain as two generations of Charles Gilchrist.
The former is a proud, ennobled Scot keen to maintain wealth and tradition, while young anglophile Charlie affects very English airs and is ready to sell his birthright for a place in (the British) parliament rather than a mere mess of pottage.
Effete Charlie has competition in the Kate stakes from an English soldier played by Tom Durant-Pritchard, while, on the political front, his aspirations are complicated by lack of finance and a stern Scots Nabob.
Director Jennifer Bakst marshals the large cast well but sometimes lets humour get the upper hand over the issues, even though Lewis Rae is likeable as the comic, dim-witted servant Jock who almost meets his Bannockburn at the hands of David Gooderson's nutty General.
A large group of dramatis personae embellishes the love-making and debating in a work that is probably a wee bit longer than it needs to be at 2¾ hours.
The accents can be impenetrable to Londoners at times and the body language too often looks modern, but The Flouers o'Edinburgh is a worthy revival that entertains in its own right and also helps us to understand why Scotland and England stand as they do at present.
Who knows, it might even provide an insight into a radical future that could begin before the run ends.
Reviewer: Philip Fisher