The Flying Dutchman
Richard Wagner
English National Opera
The London Coliseum
–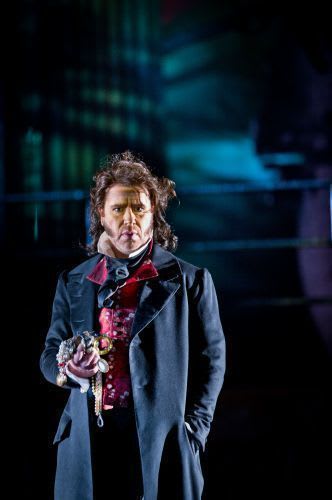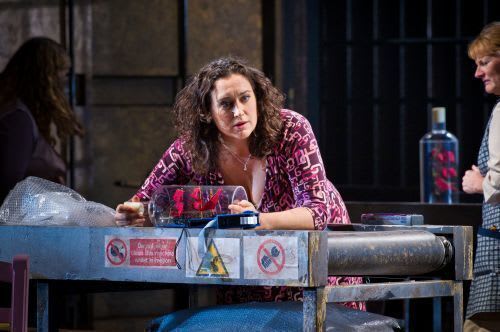 The concept of redemption through love is one that pervades most of Richard Wagner's mature work, never more keenly than in The Flying Dutchman, which in Jonathan Kent's eye-catching if flawed account was given a final performance to a delighted full house at The Coliseum on 23rd May.
Not only was this the one-act, no interval version, it was also conducted at fine speed by ENO music director Edward Gardner.
There has been much argument about the running times for this work under such greats as Furtwängler, Solti and Barenboim and it now seems a new contender has arrived in the person of Gardner—conducting, if you please, his first Wagner!
Be that as it may, it was early trains all around for those of us fortunate to enjoy this spectacular staging of Wagner's imaginative account inspired, we are assured, by his journey from Riga to London on a small schooner crewed by a handful of men.
Fewer men no doubt than peopled the powerful chorus which so harmoniously evoked the sound of storm and salt as Gardner and his crew raced through the waves and staves of the frightening journey which quite puts me in mind of the Hollywood sea thriller, Anne of the Indies.
After such stirring work it is a pity that there are moments during the closing scenes when a distinctly amplified sounding chorus rather blots the otherwise excellent copybook.
After such a fine ensemble performance, I hesitate to bandy comparisons with other productions. In any case, I cannot presently recall under which Dutchman we sailed with Barenboim at the Berliner Staatsoper—though I do, naturally, recall Terfill at the Bristol Hippodrome. After all, who was the last Dutchman, with WNO, at the Coliseum only a few years ago?
Yet it gives much pleasure to compliment the American bass James Creswell on a vigorous Dutchman with a timbre which grew on me as his performance prospered and his duets with Orla Boylan were moments of great beauty.
Clive Bayley was excellent as the Norwegian sailor Daland whose daughter Senta was beautifully sung by the rising young Irish soprano, Orla Boylan, who has already an impressive list of performances round Europe. Her luckless betrothed, Erik was an excellent performance by the much sought-after tenor Stuart Skelton.
Paul Brown's excellent design contributed greatly to the production as did lighting and video designers Mark Henderson and Nina Dunn who were responsible for some excellent sea effects.
As for the production, I was puzzled at Senta's unusual demise at the final curtain; it was as though Tosca had shot herself. Anything less than her abandonment to the waves is to break faith with the link with the elements on which the work of this opera so depends.
Reviewer: Kevin Catchpole