The Full Monty
Simon Beaufoy
Everyman Theatre, Cheltenham and Buxton Opera House
Everyman Theatre, Cheltenham
–

Listing details and ticket info...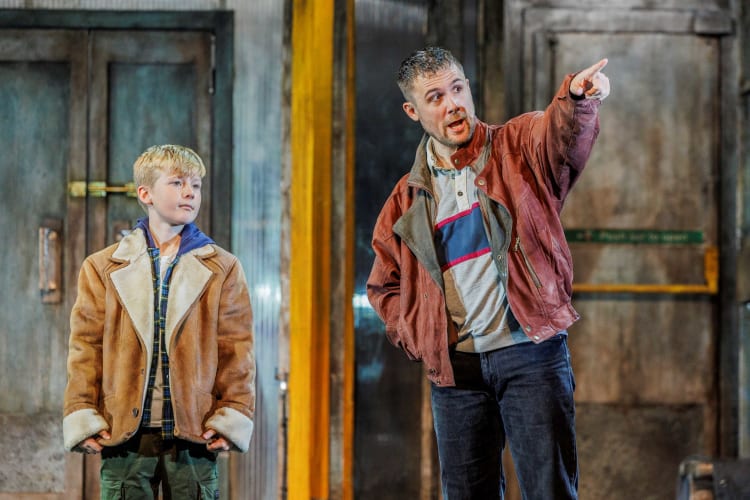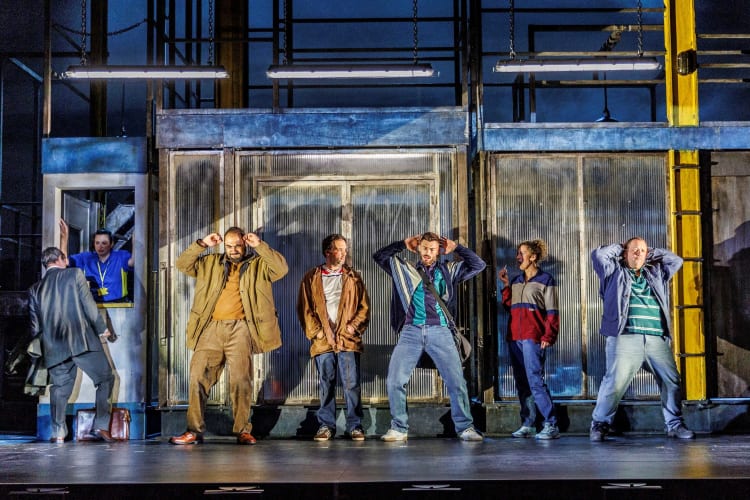 The Full Monty was one of the top ten biggest films of 1997—and the image of those six working class lads from Sheffield baring all is now almost cinematic canon. So, it was easy to forget ahead of this new production that the story is actually about so much more than that.
The story touches on themes you wouldn't necessarily expect in a story so often described as 'feelgood'—politics, unemployment, suicide and impotence are all tackled here—albeit with the deadpan Northern humour you'd expect. The Full Monty isn't really a story about a group of amateur strippers; it's about the reasons why they strip.
Jasmine Swan's jigsaw-like set structure immediately places us at the heart of these characters' world: amidst the dilapidated, abandoned steelworks, having a cheeky ciggie by the bins at the back of the working men's club or in the shadow of despised Maggie's portrait hanging in the Conservative Club. And while on stage it might appear to be 'grim up North', there are no stereotypes here. Our compelling emotion is admiration over pity, while tapping our feet along to the hit soundtrack that punctuates the scene changes and transitions.
It would be disingenuous of me however to suggest that the prospect of light nudity wasn't somewhat of a draw for many. X Factor alumnus Jake Quickenden was met with a cheer of approval when he arrived as Guy in the auditioning scene ready to, quite literally, flex his muscles for an appreciative crowd. Meanwhile, Danny Hatchard (Eastenders, Ridley Road) as Gaz very much evokes the spirit of Robert Carlisle's original film portrayal. His scenes with son Nathan (Cass Dempsey) are a perfect blend of heart wrenching, raw emotion interspersed with hilarity. Even Gerald (Bill Ward) overcomes the silver spoon up his backside in time to gyrate it along with the best of them.
And will somebody just give Dave (Neil Hurst) a cuddle, please? No man should have to turn to clingfilm and Jacob's cream crackers in pursuit of body perfection, but here we are. I really enjoyed Hurst's characterisation—and the Sheffield accent very much hit the nail on the head too.
Under Michael Gyngell's sympathetic direction, The Full Monty is the first co-production between the Everyman Theatre Cheltenham and Buxton Opera House and is going on tour to a further 22 locations, ending in Leicester in March next year.
So go on; satisfy your curiosity. You'll be powerless to resist the pull of the thong!
Reviewer: Rachael Duggan