The Ghost House
Charles Way
Cahoots NI
Cityside Retail & Leisure Park, Belfast
–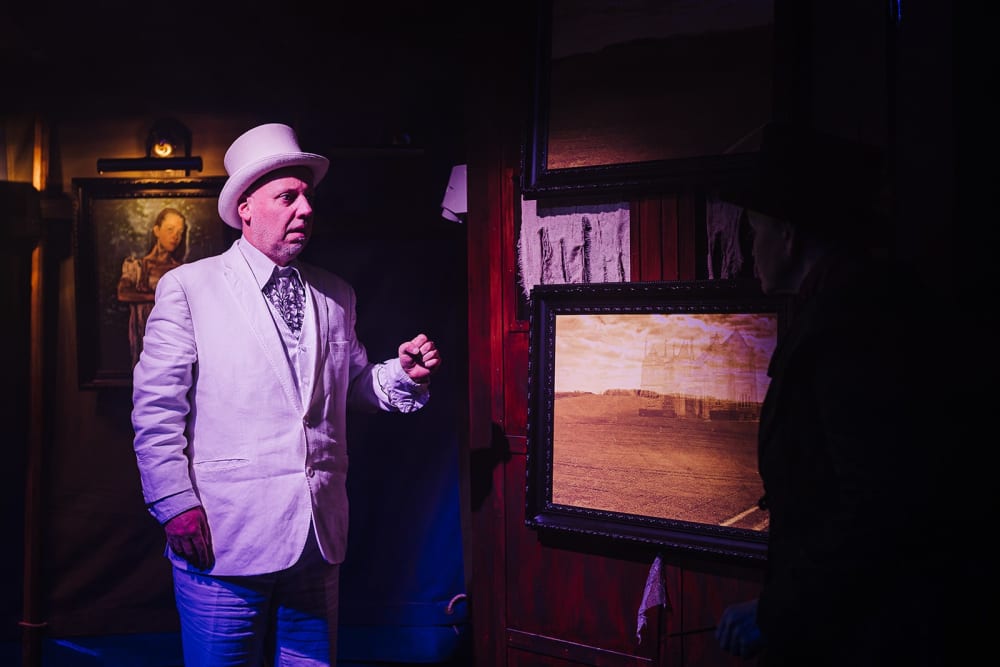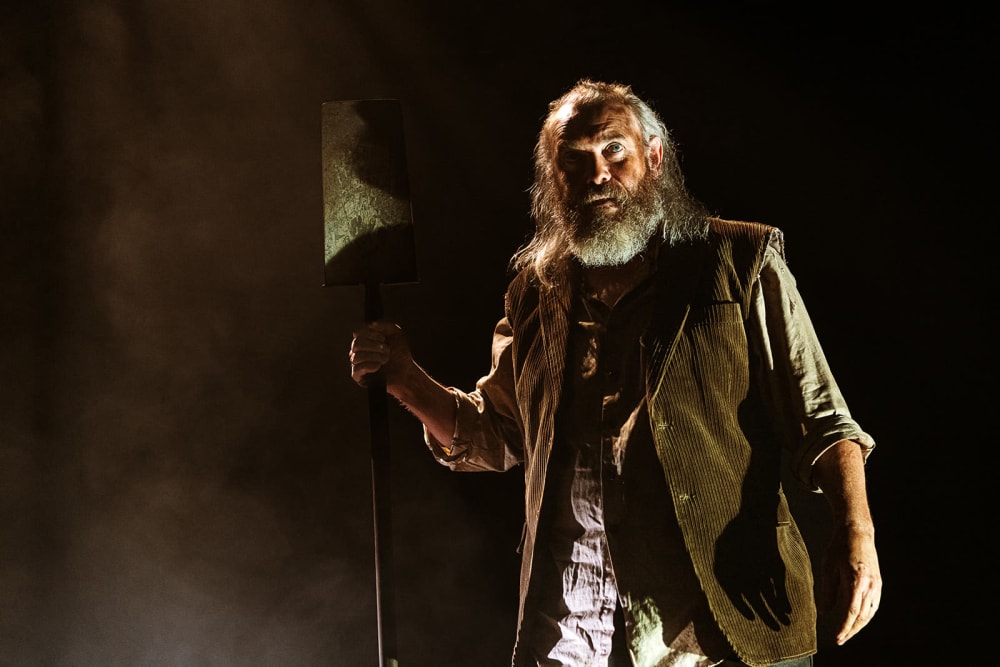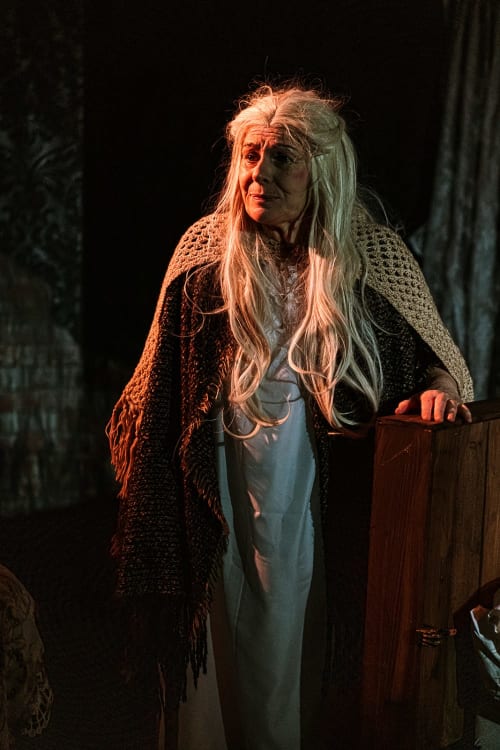 A detective story wrapped up in spooky Halloween garb, Cahoots NI's seasonally-accented The Ghost House is an immersive treat for younger audiences.
Promenaded through the midnight-dark spaces of former shop units in Belfast's Cityside Retail and Leisure Park, it marks the company's contribution to this year's Belfast International Arts Festival and its return to the pop-up venue following last year's excellent The Grimm Hotel.
The Ghost House is a more subdued affair than its predecessor, the video trickery that dazzled before less pronounced (although a ghostly floating head breaking a pane of glass is genuinely impressive), intriguing magic effects (marshalled by the underused Caolan McBride) more low-key, its Gothic-accented characters a little less immediate, the sense of lurking menace a touch more diluted.
Even so, there are genuinely impressive moments, not least the testing of the 'Time-slip device' and the audience's passage through it from the present into the past in search of answers to unsettling riddles. It's a suitably creepy tale straight out of M R James that might well have attracted the attention of Scooby Doo and his human Mystery Machine passengers.
Leisurely retracing three clues—a ruby-red ring, a musket, and a blood-stained neckerchief—to divine the history and legacy of Black Hearted Benjamin, Charles Way's slight script isn't helped by an over-long faux-balletic dance interlude choreographed by Patsy Browne-Hope, even if it provides glancing authenticity to the popular theatre norms of the late-Victorian period of Grand Guignol the production seeks to situate itself within.
What can't be faulted is the slick execution of Paul Bosco Mc Eneaney's direction (the indulgent ballet notwithstanding), committed performances all round, and the convivial contribution of Cahoots' front-of-house "Ghost Hosts" staff.
As officious ghost-hunting sleuth Lady Helena Hope, Alison Harding provides a solid if somewhat forbiddingly schoolmarm-ish centre to proceedings, aided and abetted by all too brief appearances by sidekick Hugh W Brown's Tristan.
More could have been made of Declan King's creepy, caramel-voiced Sinclair and Harvey Schorah's lowering Black Hearted Benjamin, but John Paul Connolly's wild-eyed gravedigger Turn Joe, with his dislocating 'talking' spade, fills the space with spine-tingling conviction. So, too, Maggie Cronin's aged Lady in the Window, a faded beauty straight out of Poe or Brontë, with more than a hint of weird sister about her.
Peter J McCauley's music and sound design provides requisite energy and changes of mood, Simon Bond's lighting a melange of wonderful details and great washes of involving atmosphere.
Reviewer: Michael Quinn