The Greatest Play in the History of the World…
Ian Kershaw
Traverse Theatre
–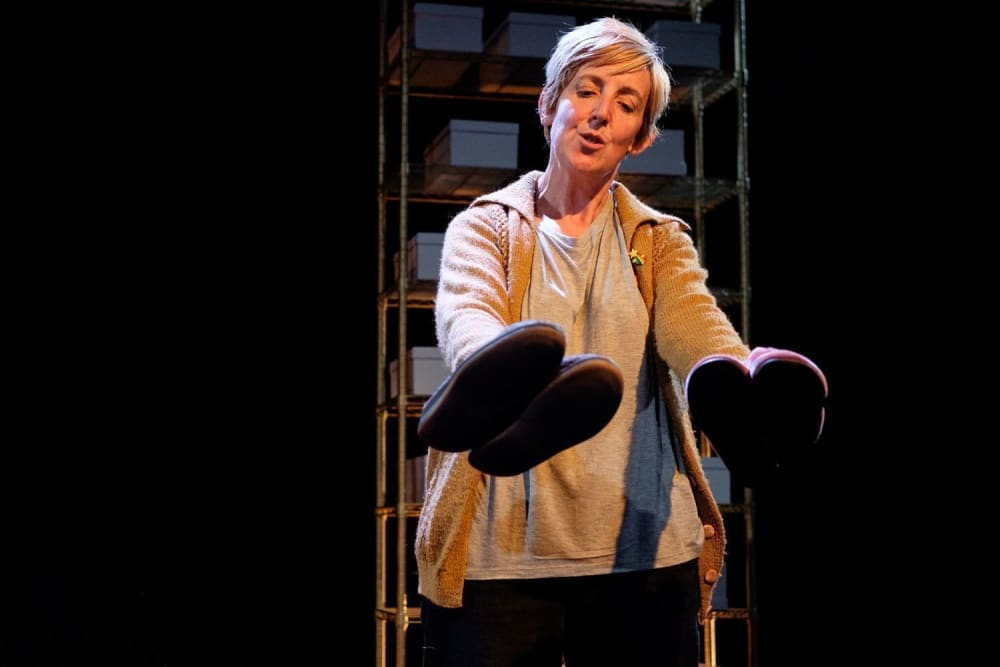 Regardless of the production itself, this play, which originally saw the light of day at Manchester's Royal Exchange, will sell well on the back of its award-winning performer, Julie Hesmondhalgh, who attained fame and fortune playing Hayley Cropper in Coronation Street.
She embarks on a 70-minute storytelling epic in front of two banks of shelves filled with shoeboxes. These become integral to the performance, as characters are illuminated by their footwear.
Context is provided by the story of NASA's Voyager project and the Golden Records that were sent into space containing snippets of earthly nostalgia.
The primary story is set in a northern town where geeky, mildly voyeuristic Tom wakes up at 4:40 in the morning, as do a series of his neighbours, most significantly Sara who lives opposite.
What ensues is a wide-ranging tale which moves backwards and forwards in time, taking in a number of failed attempts to find long-term love.
The actress relates her tales in a laid-back, friendly style, interacting wherever possible with delighted audience members, who contribute shoes with alacrity.
This is an example of good, old-fashioned storytelling, heavy on sentiment and, from the start, lacking in satirical or political bite but always likely to lead to a traditional happy ending.
Reviewer: Philip Fisher