The Half God of Rainfall
Inua Ellams
Fuel Theatre
Kiln Theatre
–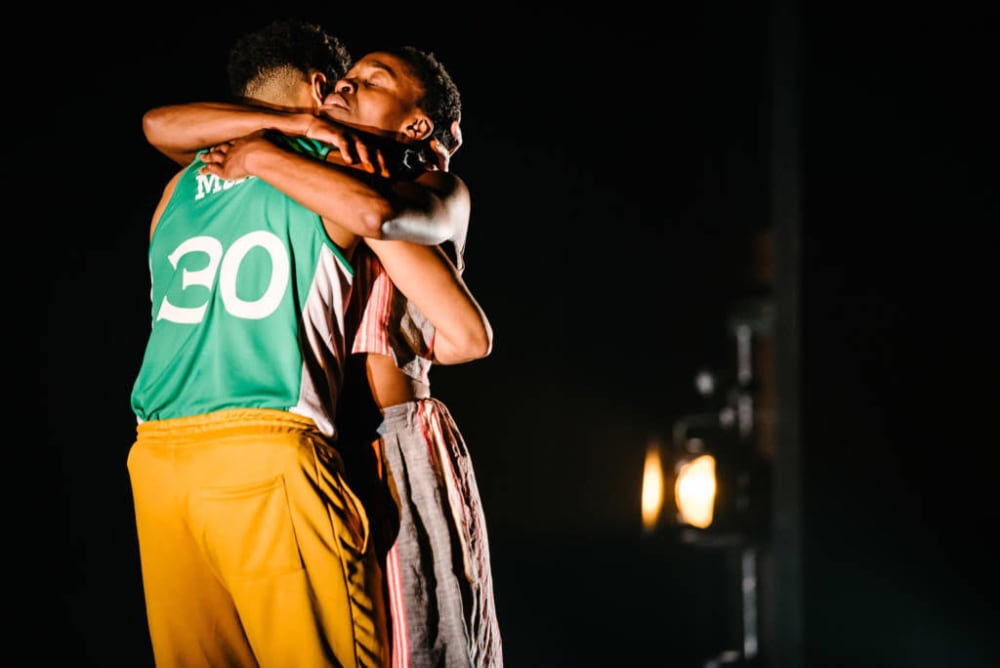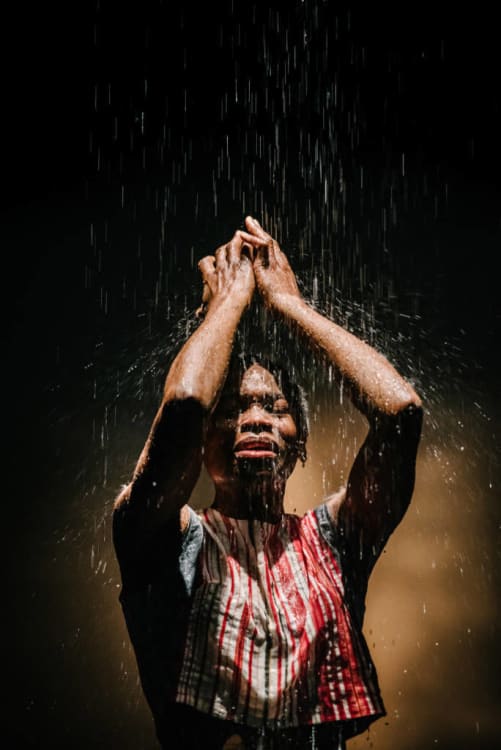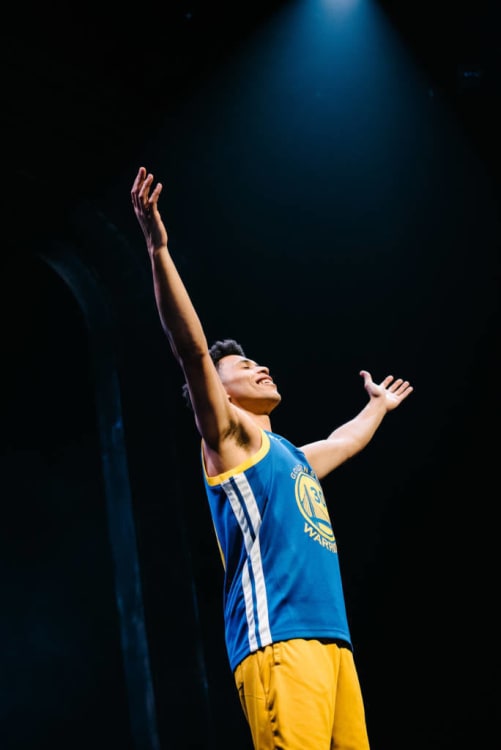 This two-hander directed by Nancy Medina for Fuel fuses two strands of ancient mythology and then tacks on a modern equivalent in the form of the contemporary "gods" who are worshipped for their sporting prowess.
Initially, it appears that Inua Ellams's poetic tale will be delivered from a circular stage space in front of the Kiln's proscenium arch with the benefit of no props or other support for the actors, who will therefore be reliant on nothing more than their physical theatre skills.
However, appearances can be misleading since a simple overall design concept from Max Johns is spectacularly supplemented by lighting and sound, respectively created by Jackie Shemesh and Tanuja Amarasuriya.
The story of Demi and his mother Modupe is related, in what can be very strong Nigerian accents, by Kwami Odoom and Rakie Ayola who, in addition to taking their respective roles, portray a wide variety of other characters both human and divine.
The tale is at times complex, as the gods from two cultures joust for supremacy with results that can be anything from terrifying to hilarious. The major catalyst is Shango, the Yoruba God of Thunder and Lightning. After an ill-advised battle with Zeus, his Olympian counterpart which the African loses, an age-old consequence follows.
The Greek God has his malevolent way with the mortal Modupe, a woman who proves to be of strong character. Their union results in the birth of young Demi, who initially comes across to his fellows as the kind of callow boy that they can bully without fear of reprisal.
Oddly, the youngster's first sign of special powers arrives on the basketball court, where to everybody's amazement including his own, this weak nonentity find himself unable to miss a basket.
Swiftly, local notoriety in Nigeria is transferred to the home of basketball in America's NBA, where Demi becomes star of the all-conquering Golden State Warriors.
Strangely, his good fortune is brought to an untimely end while representing Nigeria in the Olympic Games, Kwami Odoom finally allowed to include a series of instantaneous costume changes.
What ensues is a battle to the death, not between two gods as one might expect, but the very mortal Modupe and her arrogant despoiler, Zeus.
The Half God of Rainfall is a strange, enjoyable mixture of genres and themes, which is frequently witty, particularly in the NBA sequence, and will almost certainly have hidden allusions for those with a strong understanding of the stories that underpin Yoruba and Greek myths down the ages.
This is a rare chance for British audiences to gain a greater understanding of African traditions in an enjoyable, relatively user-friendly package and could do very well as a touring production.
Reviewer: Philip Fisher