The Hollow Crown - Henry VI Part 1
William Shakespeare
BBC
(2016)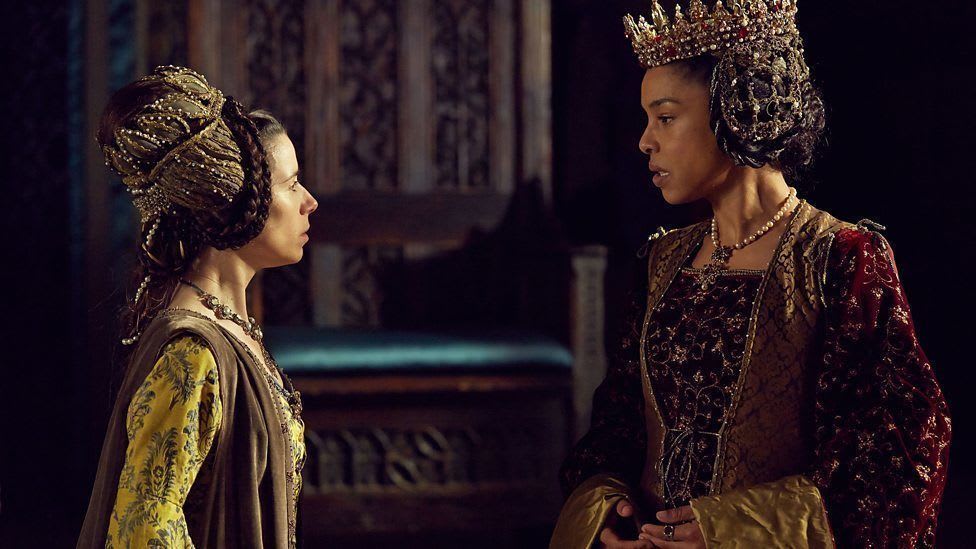 Addicts of The Hollow Crown have had to wait four years for Season Two or, in more traditional parlance, the second half of The History Plays, to appear.
Judging by the spectacular opening episode, they will not be disappointed by what is on offer as the BBC explores the Wars of the Roses.
Dominic Cooke, latterly Artistic Director at the Royal Court, has joined arch adapter Ben Power in creating a simple, clear production that is heavy on stars with a big enough budget to challenge many big-screen productions.
This vision of Henry VI Part 1 concentrates on oppositions both on a national and personal level.
It opens with the death of Henry V, bringing a babe in arms to the throne with support from his loyal protector, Hugh Bonneville playing Humphrey Duke of Gloucester.
In a twinkling, though, 17 years pass at which point Tom Sturridge as the not quite so young, pacific (or is that weak?) King is beginning to make decisions for himself.
Times are tough, since supporters of the King and his red rose, led by Ben Miles's self-loving, sexually voracious Somerset, are vying with the Yorkist white rose advocates behind Richard Plantagenet, played by Adrian Dunbar.
Across the channel, things are not going too well for the English either, with the Dauphin and, making a very brief appearance, Laura Morgan in the role of Joan la Pucelle (a.k.a. Joan of Arc) fighting hard to escape from their clutches. The blessed Lady's fiery martyrdom, which ends this episode, is all too graphically depicted, Dominic Cooke never shying away from showing the violence of the period in gory detail.
With an alliance desperately needed to stem the bloodshed, Somerset woos and seduces Sophie Okonedo as Margaret of Anjou, offering her the opportunity to become Queen of England, in return for favours of his own.
The politicking continues with Margaret's challenge to Sally Hawkins playing Gloucester's wife Eleanor, a schemer herself but no match for a Queen.
The intriguing goes on, at least giving Hugh Bonneville the opportunity to deliver the best of the play's speeches in fine fashion, as his hesitant monarch unwittingly sees his kingdom and self-respect simultaneously disappearing.
Behind the scenes throughout, Stanley Townsend shows quiet but effective influence as Warwick the Kingmaker.
The excitement builds nicely to a dramatic ending, although for some tastes the behaviour of Margaret might seem overblown, given her presence in an age where women, even Queens, would struggle to speak in public let alone hold sway over the fortunes of a country.
To an extent, this reflects the overall intent, which is to create the kind of stirring show that film and TV audiences appreciate, accepting that this will sacrifice some of the depth, poetry and drama of the original.
Even so, this first episode in Season Two promises much and whets the appetite for its successors.
Reviewer: Philip Fisher