The Hollow Crown - Henry VI Part 2
William Shakespeare
BBC
(2016)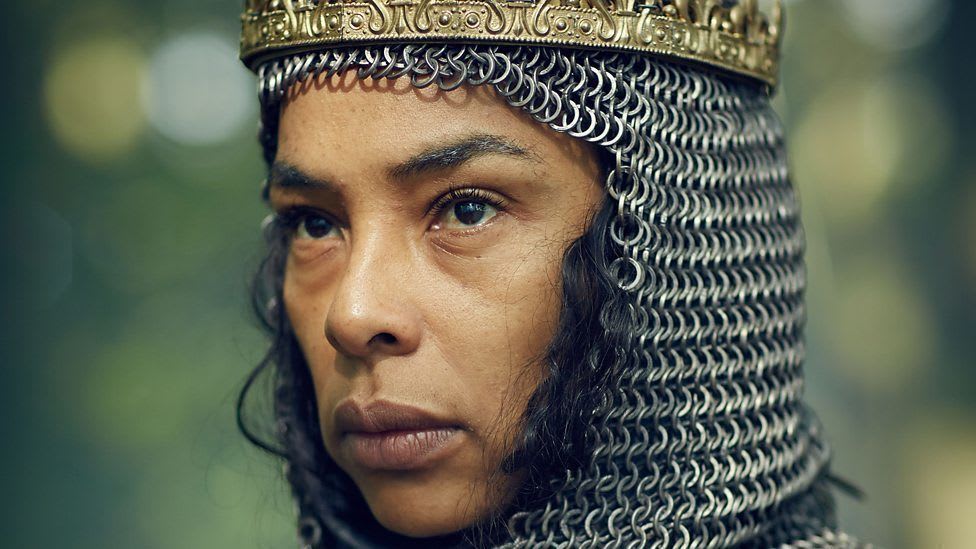 The second part of Henry VI starts with a veritable bloodbath, as the Civil War rages. Dastardly Somerset literally loses his head, suggesting that this may not be ideal viewing for younger children, although it soon becomes a source of amusement for his enemies.
However, when one fears that TV-style drama will overrun the subtleties of the Bard, diplomacy becomes the order of the day as the Yorkists, led by Warwick the Kingmaker and Richard, Stanley Townsend and Adrian Dunbar respectively, seek to put the latter on to the throne.
Now, Tom Sturridge playing the young King, with a little help from Anton Lesser's historically-minded Exeter, discovers the Wisdom of Solomon and a solution that seems likely both to please and displease all in different measures.
Regrettably, in those woeful times, the wishes of a gentle, holy King could not match the warlike intentions of Sophie Okonedo's angry Queen Margaret who, in this version, transforms herself into the embodiment of evil, more so even than in the original plays.
Edward IV, played by Geoffrey Streatfeild, eventually accedes to the throne, making little mark in Shakespeare's eyes although he does succumb to love at first sight in finding his Queen Elizabeth, another powerful and at times frightening lady portrayed by Keeley Hawes.
The constantly shifting alliances is often dizzying, as a quick, ill-judged insult can suddenly bring together the formerly warring forces of Warwick, Queen Margaret and Andrew Scott in the guise of the French King Louis, soon to be joined by King Edward's brother Clarence, Sam Troughton.
Following the eventual (it almost goes without saying, gory) death of the almost forgotten Henry VI, the last scenes are given to the King's brother Richard, now Duke of Gloucester, with the implication and expectation that perhaps he will come to the fore in the final episode of The Hollow Crown.
Ben Power and Dominic Cooke took a big risk in rewriting and condensing the three Henry VI plays from nine hours into around 3¾ and could suffer a backlash from Shakespeareans.
However, in reality, what they have achieved could be something special in persuading the general public that even the "dull" History Plays can be as intriguing as Downton Abbey and exciting as Game of Thrones.
Roll on Richard III with Benedict Cumberbatch moving centre-screen for the climax to this worthy series.
Reviewer: Philip Fisher