The Homecoming
Harold Pinter
Theatre Royal Bath Productions
Theatre Royal Bath
–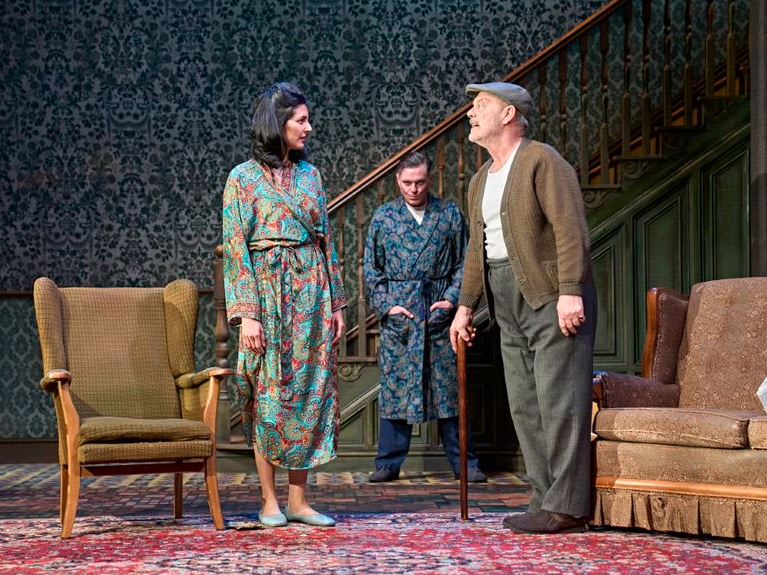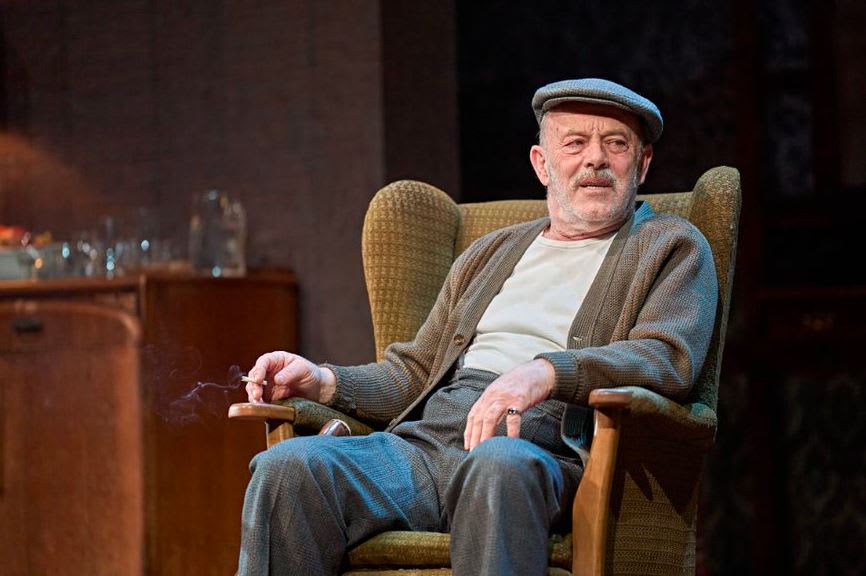 The Homecoming, one of Pinter's most successful plays, is typical of the playwright's preferred choice of ambiguity in his work. Guardian writer Michael Billington described in an article on the British Library's web site that the origins of this story were from Pinter's own experiences and memories. The man himself went so far as to say in a 1965 television interview, the same year as the play's release, that: "it's all to do with me in some way or another."
Much like how David Mamet's Oleanna reopened the debate of female characters in the age of the Me-Too movement when its revival premièred just next door to the Theatre Royal Bath at the Ustinov Studio last summer, Jamie Glover's production here brings the subject—which opened to controversy 57 years ago—to the surface.
At the centre of the family in The Homecoming is patriarch Max (Keith Allen), a foul-mouthed 70-year-old who, like most his age, revels in reminiscing his glory days. He is joined in his North London home by his three sons: sharp-suited Lenny (Mathew Horne), dopey boxing prospect Joey (Geoffrey Lumb) and intellectual odd-one-out Teddy (Sam Alexander)—who is visiting home after six years working and living with his wife Ruth (Shanaya Rafaat) in America. The ensemble is capped off by Max's in-demand chauffeuring brother Sam (Ian Bartholomew).
Allen, following in the footsteps of Pinter himself as the grouchy Max, seems to cherish performing numerous behavioural turns on a dime as he transitions from his lashing tirades to bashful spiels. No beat is skipped. Horne, of Gavin & Stacey fame, is deviously delightful as the resentful Lenny—his voice so perfect in delivering both a menacing and comedic tone. Ruth's cryptic motivations are convincingly portrayed by Rafaat, spellbound by her inner intentions with the family. Lumb's nuanced display as the 'dopey' brother might go unappreciated, but he catches the eye with his chosen mannerisms, while Alexander's reserved showing maintains mystery.
Liz Ascroft's set design utilises the entire stage with its tall and imposing walls drawing you into the verbal sparring battles in the middle of the stage. From the wiley scene transitions to the barrage of cigar smoke, it's difficult not to revel in the staging. For all the fancy and elaborate sets, sometimes keeping it simple—as Pinter stipulated—is the most impactful.
Pinter's two-act play once again delivers and is retold to a tee by Glover's economical and fine direction. If this was a new Marvel film release, the Internet would explode with a plethora of "The Homecoming ending explained" and "The real meaning behind The Homecoming". It hovers close to absurdist theatre but the timely, and superbly delivered, dark comedy lands to make this a thought-provoking piece from Glover and his terrific ensemble.
Reviewer: Jacob Newbury