The House of Bernarda Alba
Federico García Lorca, new version by Emily Mann
Almeida Theatre
–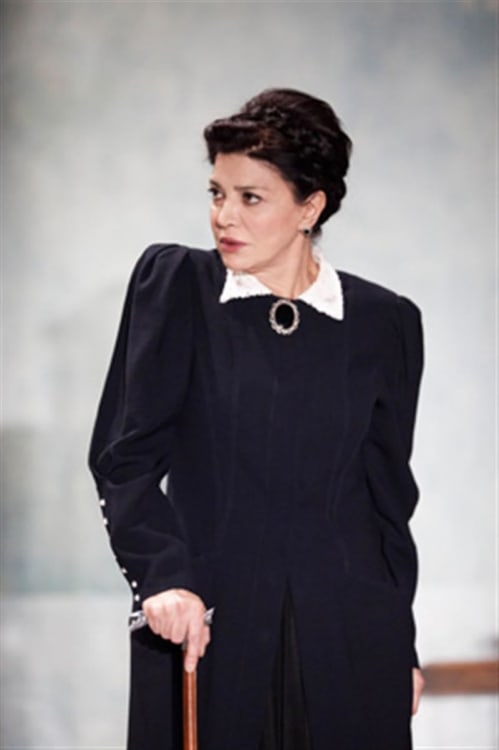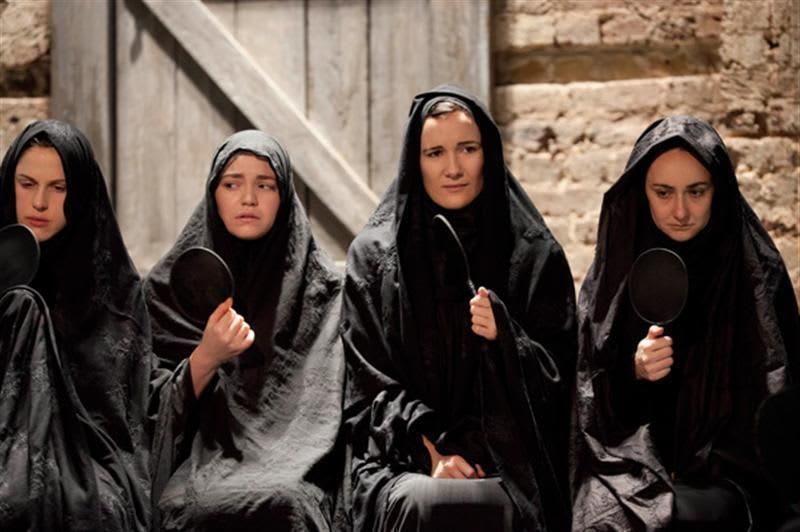 The House of Bernarda Alba is a symbolic play at the best of times. In Bijan Sheibani's eyes, this becomes even more apparent.
The director might have left the location in Spain but this Bernarda is the devout, recently-widowed matriarch of a Muslim family rather than a Catholic one.
The gloomy equivalent to a wake sets the scene for a low-key production with detailed attention paid to its setting and the director's belief that this work speaks volumes about life in certain Islamic countries right up to the present day.
You would hardly know it but the crumbling, Moorish pile that houses Bernarda, her five daughters and a couple of wilful servants is visualised in the very recent past. However, apart from Emily Mann's modern idioms with Arabic infusions, the only real indications that this is not some time early in the last century are a modern vacuum cleaner and a sewing machine.
Even if the cons are mod, the attitudes are not. Bernarda expects the mourning season for her late husband's to be devoid of all semblance of pleasure with the girls dressed in black for a respectful period that seems to them eternal.
This is tough on a group that has little chance of future happiness. Lack of money means that only the oldest half-sister Asieh, played by Pandora Colin as a humourless mouse with the good fortune to have been left well-off, is a good catch. As a result, she is promised to the town's best-looking man, Parveez Romani.
The path of untrue love runs far from smoothly, as the sisters between them run the full spectrum of emotions in response to their sibling's good fortune.
The most extreme reactions come from the youngest, Adela (pronounced odderlay) and hump-backed Elmira.
In the former role, Hara Yannas proves an enthusiastically fresh-faced performer who conveys Adela's sexual desperation with conviction. By contrast, Amanda Hale as Elmira is the epitome of sororal jealousy.
However the catalyst for events prefigured by the family's wild white stallion and mad white grandmother is the eponymous Bernarda.
American-based Iranian actress, Shohreh Aghdashloo, perhaps best known for her award-winning performance in House of Sand and Fog, takes the leading role. She gives the terrifying widow a charming, smoky voice and limp supported by a walking cane that hide a toughness worthy of a street fighter rather than a woman for whom snobbish class distinction and reputation are all.
She receives good support from Jane Bertish in the role of Darya, a servant who understands the family far better than Bernarda Alba ever will.
This unusual reading takes time to stoke up its fires but, having done so, becomes a moving experience that makes us see the repression in some contemporary countries as a parallel to that in Franco's Spain during Lorca's sadly curtailed life.
Reviewer: Philip Fisher