The Importance Of Being Earnest
Oscar Wilde
David Ball Productions and Redwright Productions
The Jack Studio Theatre
–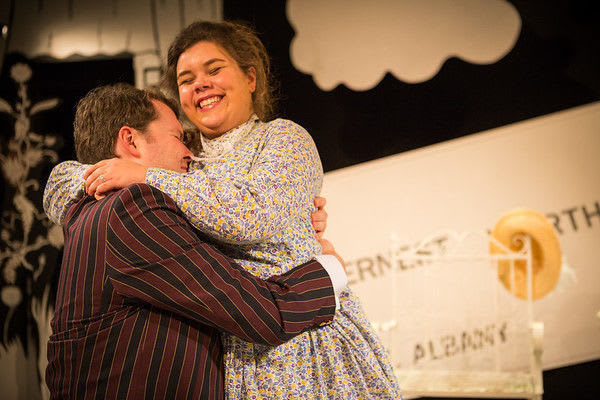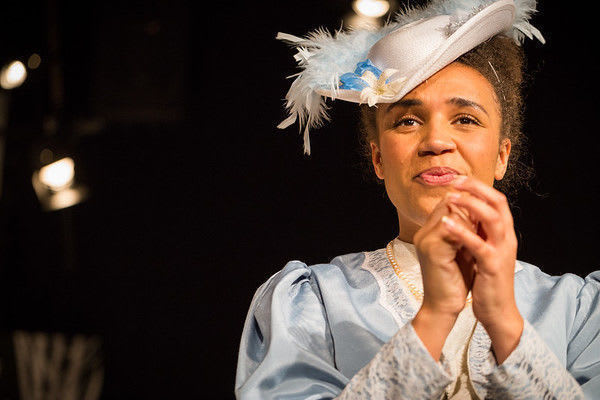 The Importance Of Being Earnest is the most enduring of all of Oscar Wilde's canon.
Its stylishness and wall-to-wall sparkling wit garnered it immediate popular and critical success on its 1895 opening in London.
Its first production came to a premature end—as did a concurrent production of his An Ideal Husband—when Wilde, in public disgrace, was imprisoned for sodomy.
Breaking with theatre convention of its time, The Importance Of Being Earnest makes no attempt to moralise, far from it since misbehaviour goes unchastened.
It artfully satirises the shallowness of the Victorian upper classes and their preoccupation with social strictures and marriage as a vehicle for achieving or maintaining social rank.
Young gentlemen Algernon and Jack (who is known to Algy as Ernest) are friends who have each created a fictional character who requires their attention from time to time, conveniently allowing each of them to escape tedious commitments.
Jack has created a reprobate brother, Ernest, which means he can leave his country seat where he maintains a serious demeanour for the sake of his young ward, Cecily, for fun in London where he takes on the name Ernest for himself.
Jack/Ernest is in town to propose marriage to Gwendolen, whilst mischievous Algy secretly goes to Jack's country house pretending to be Ernest, in pursuit of Cecily who he has learned is besotted with Jack's imaginary naughty brother.
When Jack/Ernest and Gwendolen separately arrive in the country, the latter pursued by her mother, Lady Bracknell, who has forbad them to see each other, the scene is set for the farcical misunderstandings, crafted unravellings and elegant resolutions, which have rightfully given The Importance Of Being Earnest a place amongst the classics of British theatre.
Designer Dan Gillingwater provides a cartoonish set for the production of Earnest that is currently playing the Brockley Jack Studio Theatre.
It works well enough for the set but the semi-realism is less successful with the costumes which are mixed bag, and it seeps into the delivery.
Director Sarah Redmond needs to reign in the excess artificiality and she could also work on the more cod aristocratic diction. The Importance Of Being Earnest is a satire in which the text does all the work and there is no benefit from further parody.
Daniel Hall as Algy and Emily-Rose Clarkson as Cecily provide the more balanced performances with recent graduate Harriet Earle making a good fist of the challenging role of Lady Bracknell.
A nice touch is the addition of ukulele between the scenes played by Daniel Desiano-Plummer who takes the roles of the butlers, Lane and Merriman. It reflects the joyfulness of this irrepressible classic comedy which continues to withstand the test of time.
Reviewer: Sandra Giorgetti